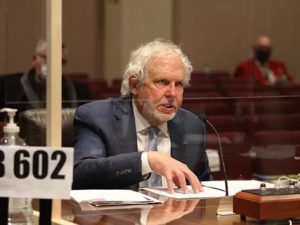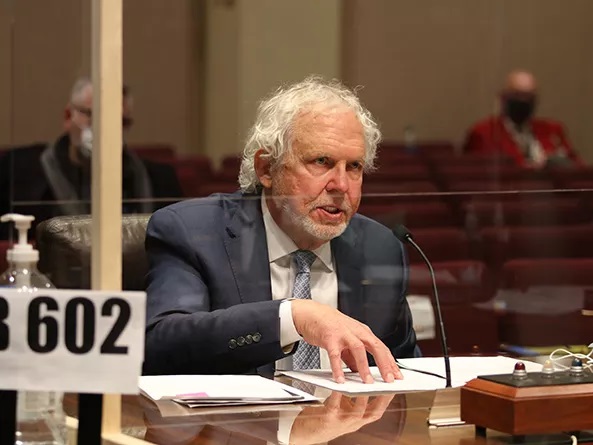 A bill supported by the Nebraska Auto Body Association would forbid insurers from totaling out a vehicle for a repair bill lower than 75 percent of actual cash value.
Nebraska Legislative Bill 602 would in practice likely set the bar even higher, for it exempts certain items from factoring into the repair cost.
"The following shall not be included for purposes of determining the cost to repair the motor vehicle: Air bags, air bag components, wheels, tires, accessories or modifications added to the motor vehicle after such motor vehicle was manufactured, towing expenses, diagnostic scans, or tax on the consumer care of the motor vehicle," LB602 states.
Nebraska Auto Body Association Vice President James Rodis (Woodhouse Collision Center) explained the rationale for such an exemption in an interview Thursday. He said a situation arose a few years ago where a truck going four-wheeling hit a bump and blew the airbags. The "car's totaled," even though its condition was fine otherwise.
The idea would be for repairers to fix more vehicles that are "perfectly safe to fix," Rodis said.
Nebraska defines a salvage vehicle as "A late model vehicle which has been wrecked, damaged, or destroyed to the extent that the estimated total cost of repair to rebuild or reconstruct the vehicle to its condition immediately before it was wrecked, damaged, or destroyed and to restore the vehicle to a condition for legal operation, meets or exceeds seventy-five percent of the retail value of the vehicle at the time it was wrecked, damaged, or destroyed." A consumer can also voluntarily obtain a salvage title for any vehicle.
Rodis also offered the idea of a vehicle totaled at 50-55 percent of its value. The insurer "did OK" in terms of the resellable asset they've acquired, while the consumer is upside-down on the loan, he said.
Edmunds' most recent data found the average American borrowed $35,373 and paid $4,734 down for a new vehicle in the fourth quarter of 2020 — which means the average vehicle cost $40,107. Their average loan term was 69.9 months (nearly 6 years), Edmunds said.
The average used vehicle buyer borrowed $24,496 and put $3,283 down (for an average sale price of $27,779) and had an average loan term of 68.1 months (also nearly 6 years), according to Edmunds.
"An average 2020 model-year vehicle will only retain about 37% of its original value after a five-year ownership period, meaning that a $35,000 new car today will only be worth somewhere close to $12,950 after five years," Kelley Blue Book wrote Jan. 21, 2020. Granted, COVID-19 has demonstrated an ability to increase used vehicle valuations since KBB wrote that a year ago. Nevertheless, Rodis' point about being upside-down is still a valid one.
CCC's most recent "Crash Course" data indicates the average repairable vehicle in 2019 was just 5.94 years old, carried an actual value of $16,488 and was estimated to cost $3,225 to fix. The average vehicle totaled by insurers had reached 9.6 years of life and was worth $9,861.
"People who just bought a new car do not want aftermarket parts installed and they often would prefer to repair and keep their cars rather than have them totaled out by their insurance companies," LB602 sponsor Sen. Rich Pahls, R-Omaha, told a Feb. 16 Banking, Commerce and Insurance Committee hearing, according to the state legislative news service Unicameral Update. LB602 also would prohibit aftermarket parts during the first three years of vehicle life.
The committee has not yet taken any action on the bill.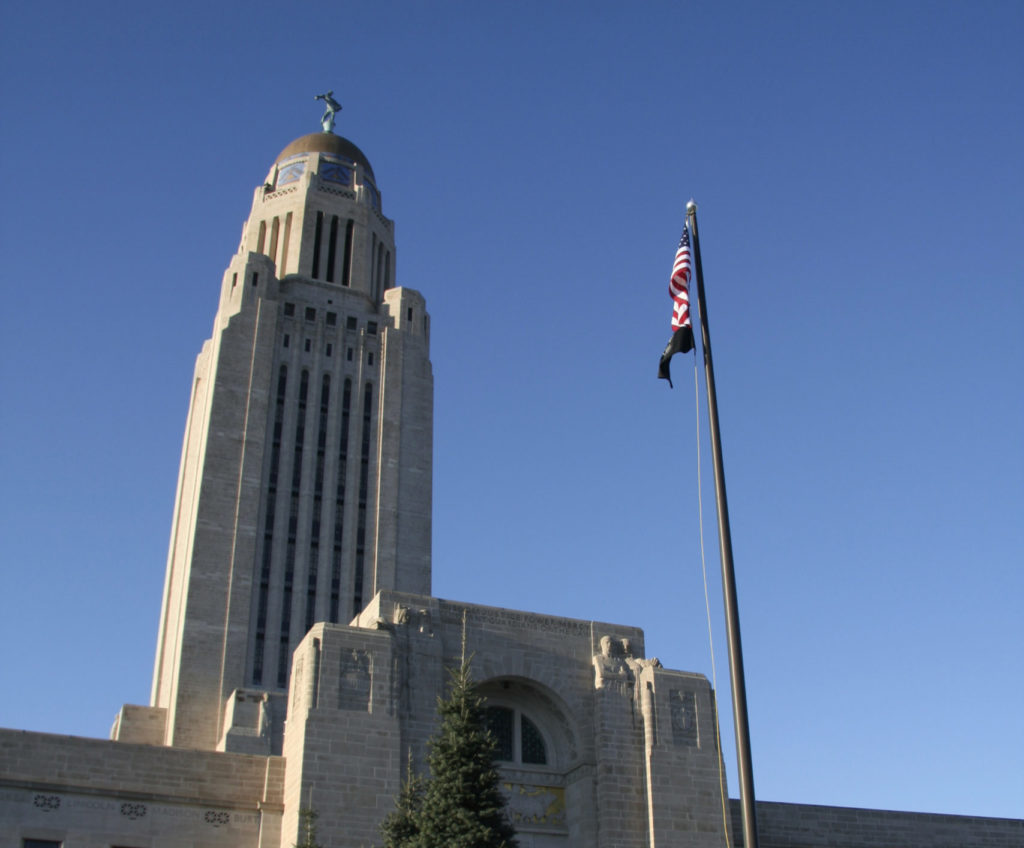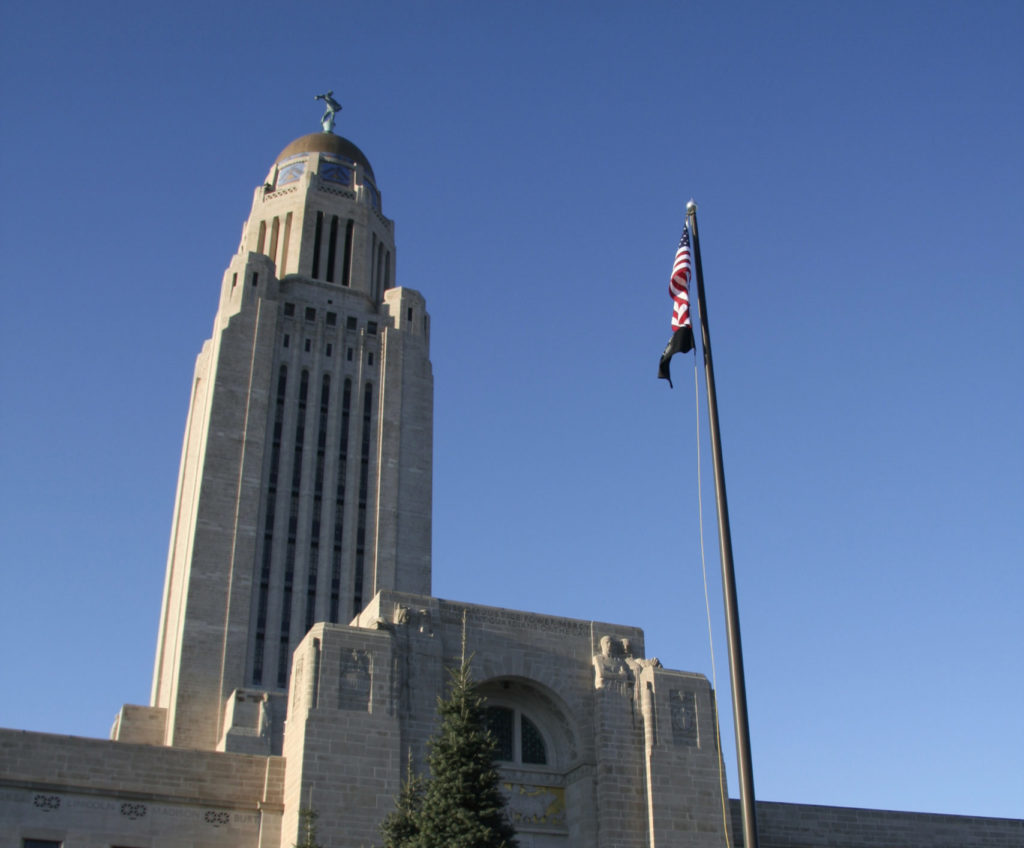 Minimum property damage liability amount
These statistics on vehicle and repair costs are relevant too for Legislative Bill 612, which also received a Feb. 16 hearing before the Banking Committee.
Sponsored by state Sen. Steve Lathrop, D-Omaha, LB612 would bump the property damage minimum limit from $25,000 to $50,000. It would also double the bodily injury or death limit for one victim to $50,000 and double the limit for two or more claimants to $100,000.
"The average claim is going to be more than $25,000 and you, the insured, are exposed to what we call an excess liability claim," Lathrop said, according to Unicameral Update. "It's bad for the person who gets hurt as well, so why do we keep doing this?"
The current limits date back to at least 2005. $25,000 in January 2005 dollars is worth more than $34,292 today. It's also nowhere near Edmunds' average $40,107 new vehicle. In fact, it doesn't even replace the average $27,779 used vehicle.
On the other hand, Nebraska Insurance Federation and Nebraska Insurance Information Service representative Coleen Nielsen (Brennan & Nielsen Law Offices) argued Feb. 16 that the higher premiums to cover these higher limits would be too expensive for some Nebraskans, according to Unicameral Update. This would produce more uninsured drivers, she said.
"Proponents argue that the limits haven't been raised for years and medical costs have risen dramatically, but overall claim value hasn't risen at the same pace because cars are safer, making more serious injuries less common," Nielsen said, according to Unicameral Update.
Some proportion of repairs are also going to cost more than $25,000, or the cumulative repair bills would if the at-fault party damaged more than one vehicle.
If the at-fault parties lack enough coverage in those situations, third-party claimants might not have the money to pay shops the balance. Sure, the victims could sue the at-fault parties for the difference, but collecting might take time — and assumes the at-fault driver even has that money available.
It's hard to get a handle on what percentage of repairs would exceed $25,000. CCC has found 2.9 percent of direct repair program repairs — which remember, are contractually obligated to save insurers money — cost $10,000.01 or more in 2019. The information provider has also encountered instances where a mere calibration alone cost several thousand dollars between 2017 and 2019.
There's also the potential that a proportion of body shops aren't aware of necessary repair procedures. This means average severity and a proper repair could actually cost a lot more than consumers and insurers anticipate.
One inkling of this can be found in the famous 2015 "OMG Camry" estimate by P&C Consultants' Larry Montanez and the late James Moy. It demonstrates how a hypothetical 2010 Toyota Camry quarter panel replacement could command 321 lines on a sheet and cost more than $12,400 if a shop followed proper procedures and best practices. That estimate even used a below-average $44 per hour rate for all labor and a $45 paint materials rate. (CCC's labor category averages in 2015 range from $47.23 to $80.55, while paint materials were $28.32 that year).
As of Friday, the Banking Committee hadn't voted on LB612 either.
Be heard: Nebraska lawmaker contact information can be found here.
More information:
"Insurance changes sought for certain damaged vehicles"
Unicameral Update, Feb. 18, 2021
"Bill would double auto insurance liability minimums"
Unicameral Update, Feb. 17, 2021
Images:
Nebraska state Sen. Rich Pahls, R-Omaha, speaks to a Feb. 16 Banking, Commerce and Insurance Committee hearing, according to the state legislative news service Unicameral Update. (Provided by Unicameral Update)
The Nebraska Capitol is shown. (sakakawea7/iStock)
Share This: