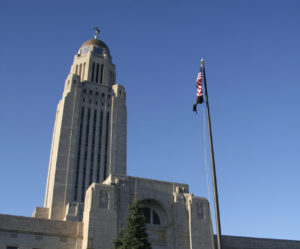 A new Nebraska bill would prohibit insurers from requiring aftermarket parts on vehicles aged 3 years or less at the time of the crash.
"People who just bought a new car do not want aftermarket parts installed," Legislative Bill 602 sponsor Sen. Rich Pahls, R-Omaha, told a Feb. 16 Banking, Commerce and Insurance Committee hearing, according to the state legislative news service Unicameral Update.
And leases can demand lessees return vehicles containing only OEM parts.
"FCA US LLC vehicle lease agreements specify that ONLY Genuine FCA US LLC replacement parts be utilized for collision repairs to the vehicle," Nov. 20, 2019, Stellantis (then known as FCA) position statements on aftermarket parts and structural parts state. (Emphasis Stellantis.)
Stellantis' Ram 1500 was the fifth-most-leased vehicle in the country in the third quarter of 2020, according to the latest Experian data available.
The average third-quarter 2020 new-vehicle lease was 36.69 months, according to Experian. Out of the five credit categories tracked by Experian, only deep subprime lessees had terms averaging less than 36 months (35.78 months). Near-prime lessees posted the longest average lease, at 37.26 months.
Nebraska Auto Body Association Vice President James Rodis (Woodhouse Collision Center) observed in an interview Thursday that such consumers "don't even own the cars."
LB602 would also bar carriers from deviating from at least some OEM procedures.
"When consumer care provided to a motor vehicle relates to the repair of an original equipment manufacturer part, an insurer shall not require such consumer care to be completed in a manner which is contrary to the specifications of the manufacturer of the motor vehicle," Legislative Bill 602 states.
However, a customer would be allowed to override this if they had first received "a written notice of consumer care to be performed."
While LB602 would permit aftermarket parts after a vehicle's 36th month, it would require the insurer to inform the vehicle owner of this possibility up front.
"IN THE REPAIR OF YOUR COVERED MOTOR VEHICLE UNDER THE DAMAGE COVERAGE PROVISIONS OF THIS POLICY, WE MAY REQUIRE OR SPECIFY THE USE OF AFTERMARKET PARTS NOT MADE BY THE ORIGINAL EQUIPMENT MANUFACTURER," insurance policies would have to state in at least 10-point type — with this language the only content on the page. "SUCH AFTERMARKET PARTS ARE REQUIRED TO BE AT LEAST EQUAL IN TERMS OF FIT, QUALITY, PERFORMANCE, AND WARRANTY TO ORIGINAL EQUIPMENT MANUFACTURER PARTS."
The consumer must acknowledge this clause with a signature.
Insurers would also have to notify the vehicle owner on the back end about what kinds of parts were used in their vehicle's repair.
For their part, a body shop would have to disclose any aftermarket parts and their origin to the customer. The shop must also notify the consumer "warranties applicable to the aftermarket part are provided by the maker of the aftermarket part and not the manufacturer of the motor vehicle," LB602 states.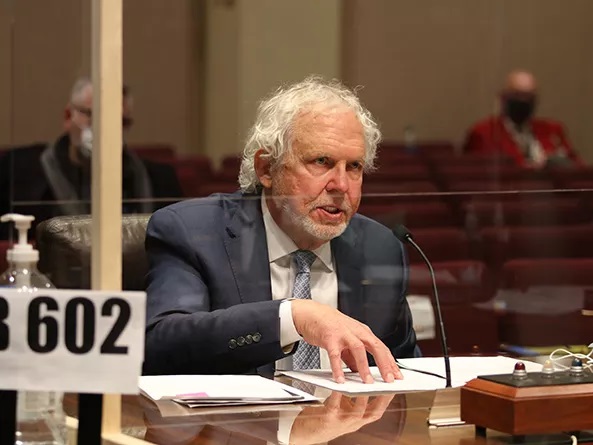 Rodis said the bill is the first since 1992 from his trade group.
"Our association kind of died off," Rodis said. However, NABA has come roaring back to life in recent years. It's grown from a mere dozen members to more than 100 with a collective presence in 47 of the state's 49 districts, he said.
Rodis told the Feb. 16 Banking Committee hearing that the sophistication of vehicles meant parts previously considered adequate were now insufficient, according to Unicameral Update.
"The sad and terrifying part is that the insurance companies directing the use of these aftermarket parts do not track or notify consumers when these parts are decertified," Rodis said, according to Unicameral Update. "Each one of these parts is integral in a collision."
The outlet reported that bill opponent Robert Bell, executive director of the Nebraska Insurance Federation, argued that aftermarket parts were required to be comparable to OEM editions in Nebraska.
The Unicameral Update didn't specify which particular state law or regulation Bell was referencing. However, the Nebraska Department of Insurance's Chapter 45 aftermarket parts regulation carries similar language to what Bell described. (It also includes an aftermarket parts estimate disclosure requirement.)
Of course, not all aftermarket parts on the market are comparable. The IIHS and CAPA both encourage the use of aftermarket parts but also warn that some on the market aren't equivalent. "Not even an industry professional can tell a quality replacement part from the rest by looking at it or by whatever fancy brand or authoritative name they call it," CAPA argues.
Sabin's Body Shop owner Sean Sabin told the Banking Committee insurers focus on cutting expenses, not safety, Unicameral Update reported.
"I speak with hundreds of insurance adjusters every year," Sabin said, according to Unicameral Update. "The only conversation that comes up is solely about the cost of the repair."
Unicameral Update wrote that Bell, who was also representing the Nebraska Insurance Information Service, argued that aftermarket parts save consumers money on repairs and reduce premiums.
The insurance industry's own pitch for aftermarket parts suggests the components only save customers about $20 a year in premiums. And aftermarket parts don't seem to be keeping costs down much at all in Nebraska. The state's average auto premium rose 19.06 percent between 2013 and 2017, the last five years with data available from the National Association of Insurance Commissioners. U.S. inflation was just 5.2 percent during that time, according to the Bureau of Labor Statistics. Nationally, auto body work costs rose nearly 8.7 percent, and auto parts costs fell 2.3 percent during those five years.
"We do care about our policy holders," said Bell, according to Unicameral Update. "We don't want our insureds injured; we don't want unsafe vehicles either. If it's in an accident later and there's more injuries or more property damage because of this aftermarket part, guess who pays? It's the insurance companies."
Recyclers also opposed LB602. Automotive Recycling Industry of Nebraska Director Scott Merritt said the bill would produce an unfair marketplace, according to Unicameral Update.
The bill's language doesn't appear to ban recycled parts, since it states "Original equipment manufacturer part means a part for a motor vehicle that is manufactured by a manufacturer" with manufacturer defined as a new vehicle manufacturer. There's no qualification about the OEM part's age or prior usage in LB602.
However, Automotive Recyclers Association has argued that bills requiring OEM procedures by default ban the components — even if an exemption for parts is explicitly crafted into a bill. OEM position statements (including the two Stellantis examples mentioned above) reject using recycled parts too.
The Banking Committee as of Friday hasn't voted on the bill. "We're still in committee," Rodis said Thursday. "… We're still in the fight."
Be heard: Nebraska lawmaker contact information can be found here.
More information:
"Insurance changes sought for certain damaged vehicles"
Unicameral Update, Feb. 18, 2021
The Nebraska Capitol is shown. (sakakawea7/iStock)
Nebraska state Sen. Rich Pahls, R-Omaha, speaks to a Feb. 16 Banking, Commerce and Insurance Committee hearing, according to the state legislative news service Unicameral Update. (Provided by Unicameral Update)
Share This: