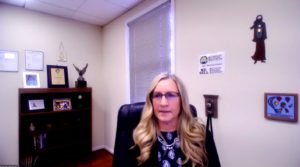 Recyclers would continue to oppose OEM repair procedures legislation despite automakers' agreement to add an exemption regarding parts, Automotive Recyclers Association Executive Director Sandy Blalock indicated last month.
The sticking point, according to Blalock, was that OEM documents themselves still contained language objecting to alternative parts.
Blalock was among a virtual Nov. 10 Collision Industry Conference panel discussing what to date has been a largely unsuccessful series of attempts by body shop and OEMs to use state law to promote OEM repair procedures.
Fellow panelist Wayne Weikel, Alliance For Automotive Innovation senior director of state government affairs, described how his organization had supported an exemption on parts in advocating for such bills.
He said that while automakers "absolutely believe" consumers should choose their parts each time, many manufacturers do indeed hold positions related to only using OEM parts.
Nevertheless, they took the approach that "'Let's take parts off the table'" and seek litigation emphasizing the remaining repair procedures, he said.
For example, Weikel and an Auto Innovators predecessor group publicly offered an amendment to a 2019 Connecticut repair procedures bill that would have exempted parts.
"Based on our advocacy for this issue in other states, I am aware that some will argue that automaker interest in this issue is only to sell more genuine OEM parts," written testimony from Weikel stated. "Essentially asserting that if a law was passed to say OEM repair procedures had to be followed, and then OEM repair procedures included language that stated that only OEM parts could be used, by default it would be prohibited to use an aftermarket part in an insurance-funded repair.
"While Alliance members absolutely believe all consumers would be best served by using genuine OEM parts on their vehicle – parts which have been designed and tested in the same manner as the original parts on the vehicle – that is not our fight on this bill. This legislation is about safe and proper repair of all vehicles after a collision. To show that our intentions on this are true, I have attached to this testimony a proposed amendment, which would stipulate that, regardless of any language contained in an OEM repair procedure to the contrary, the use of replacement parts in an insurance-funded repair shall be governed by solely by Connecticut's existing law on the subject, Chapter 700, Section 38a – 355."
Similar language arose in New Hampshire House Bill 664, which passed that state's Legislature in 2019 only to be vetoed by Republican Gov. Chris Sununu.
"Notwithstanding any statements or recommendations contained in the manufacturer's procedures relative to the use of parts, governance of the use of any and all parts, in the course of an insurer-funded repair shall be solely dictated by RSA 407-D:3-a and not by a manufacturer's recommendations or procedures," that measure stated.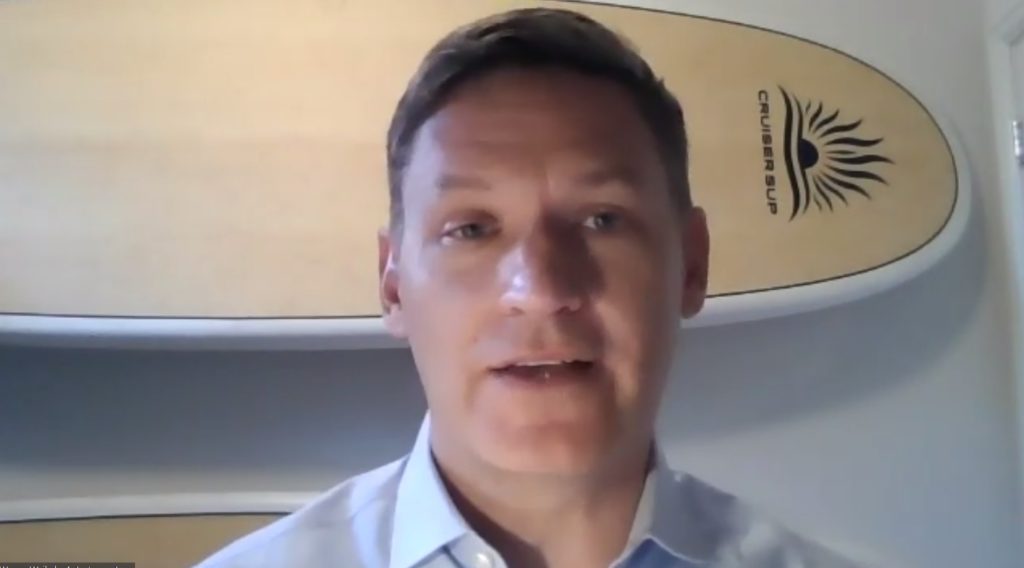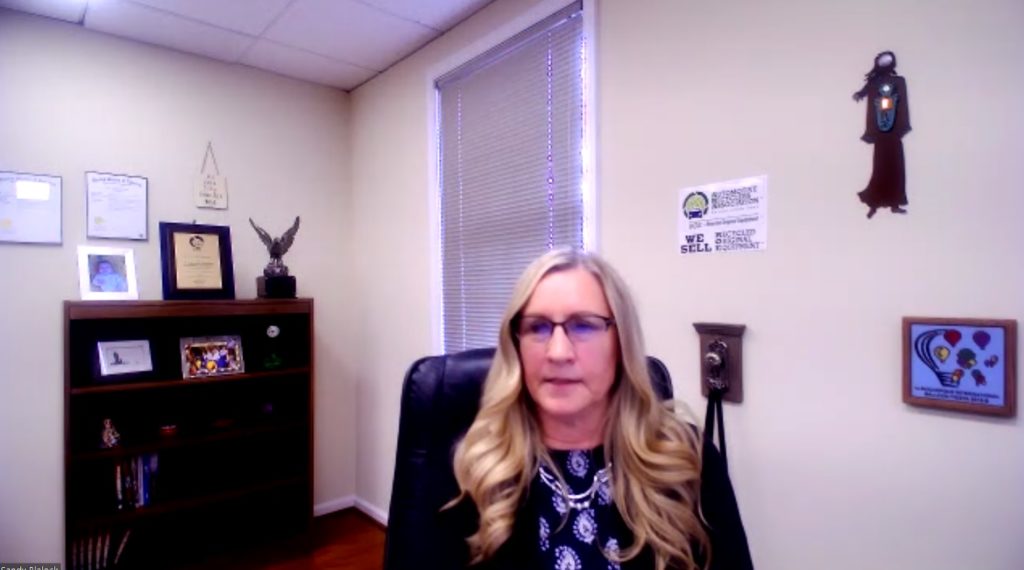 We asked why the alternative parts industry continued to oppose OEM procedure legislation given automakers' public agreement to an parts exemption. What more clarity was needed in bill language to overcome those objections?
"Just visit OEM1Stop," Blalock said, referring to the official OEM Collision Repair Roundtable portal containing position statements and links to OEM procedure websites.
Multiple automaker position statements declare OEMs didn't recommend aftermarket or recycled parts, Blalock said.
"If we get somewhere where that language is not there (in OEM documents)," it might be possible to have a discussion about legislation, according to Blalock. But as long as automakers continue to have statements declaring "it's not wise to use these parts" or that they "do not recommend" the components, "there's gonna be an issue for us in the industry," she said.
This shows that compromise will be difficult, Weikel said. OEMs offered an exemption despite "all of my members' views on parts," yet objections remain, he said. But automakers wouldn't walk away from "saying that the best part is a new OE part," he said.
Nevertheless, Blalock said earlier in the panel discussion she thought compromise was possible, describing getting "very close" to a resolution in Washington state.
"I think there is room for compromise," she said. But she felt "the biggest compromise" was for everyone to quit thinking legislation was necessary to protect elements of businesses.
"That would be my choice," she said. "We need to stop going to our state legislators and asking them to protect a certain segment of our industry."
She encouraged other stakeholders to keep discussing the issue with the ARA, noting that her organization didn't enjoy having to devote "probably half the budget" to the cost of fighting bills.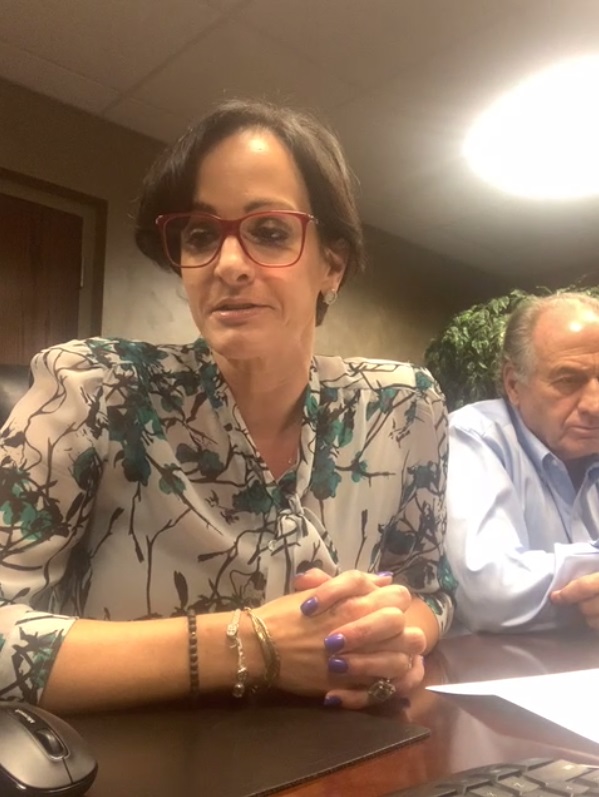 Rhode Island
Rhode Island has seen an OEM repair procedure bill pass successfully and clear the governor's office in 2018. (Democratic Gov. Gina Raimondo didn't sign it, but she didn't veto it either, allowing it to become law by default.)
Auto Body Association of Rhode Island representative Jina Petrarca-Karampetsos, another CIC panelist, described how OEM repair procedure language was modified following a "very loud cacophony."
The original wording "sent the aftermarket part world into overdrive," according to Petrarca-Karampetsos. Parts retailers saw it as imposing as a blanket prohibition on their components, as OEM procedures dictate OEM parts, according to Petrarca-Karampetsos.
Lawmakers ultimately changed Senate Bill 2679's language.
Originally, the bill held, "No insurance company may require any repairer to use repair specifications or procedures that are not in compliance with the recommendations of the original equipment manufacturer for those parts."
The final version instead stated, "When 'OEM part(s) are used in the repair of a motor vehicle, no insurance company may require any repairer to use repair procedures that are not in compliance with the recommendations of the original equipment manufacturer."
As Petrarca-Karampetsos described it Nov. 10, this means that when a single OEM part is placed on a vehicle, the "entire vehicle" must be fixed using OEM repair procedures.
SB 2679 also extended the length of time for which a consumer can demand OEM parts from 30 to 48 months. (OEM parts are defined in Rhode Island as both new and recycled parts, according to Petrarca-Karampetsos.) However, the customer still has the choice to install whatever parts they wish.
Petrarca-Karampetsos said the measure has "been a major success. And it was a compromise."
Petrarca-Karampetsos disagreed with the idea it was unnecessary to go to the Legislature. She observed that a few years ago, meetings with insurers found some solutions to issues — but nothing carriers would initiate "without legislation. That has been proven here over and over."
Images:
Automotive Recyclers Association Executive Director Sandy Blalock speaks to the Nov. 10, 2021, virtual Collision Industry Conference. (Screenshot from virtual CIC)
Wayne Weikel, Alliance For Automotive Innovation senior director of state government affairs, speaks to the Nov. 10, 2021, virtual Collision Industry Conference. (Screenshot from virtual CIC)
Auto Body Association of Rhode Island representative Jina Petrarca-Karampetsos speaks to the Nov. 10, 2021, virtual Collision Industry Conference. (Screenshot from virtual CIC)
Share This: