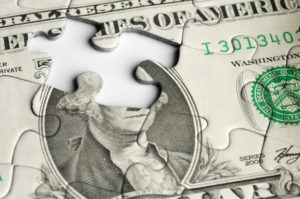 Driven Brands recently predicted insurers would cut independent auto body shops from their direct repair networks in favor of self-managed programs, describing benefits like a single point of contact and performance-based agreements which tie shop discounts to insurer metrics.
Driven Brands insurance Senior Vice President Arlo Johnson said the company's franchisees were positioned to take advantage of such a situation. But the prospect obviously raises concerns for other independent auto body shops whose business model relies on such a program.
However, the loss can be managed. We recently spoke to one prominent MSO who went through the experience of losing a major DRP and weathered the change.
The Minnesota regional chain LaMettry's Collision carries numerous certifications, including Audi, Mercedes, Porsche and Tesla. Its operations president Darrell Amberson is a Hall of Eagles inductee, recently served as Automotive Service Association chairman and now leads the Collision Industry Conference. Its locations carry solid Google reviews, including one site that recently held a perfect 5-star rating.
On paper, it's precisely the kind of collision repairer insurers would want to recommend to policyholders with damaged vehicles.
But in September, No. 1 carrier State Farm​ dropped all the LaMettry's participating facilities from its Select Service program without any formal ultimatum for the shop to change its behavior.
We had asked state trade associations this fall about the prospect that some broader State Farm Select Service culling was occurring.
"I am hearing those rumblings," Janet Chaney of Cave Creek Business, who works with more than one trade group, wrote in an Oct 12 email. "Actually it has been mostly threats  to every Select Service shop …
"To a shop, everywhere in the country, SF has been saying the same thing, that performance is low, repair costs to high, etc.   It doesn't matter what their report card says, shops are still getting that call."
"I sent a communication to our entire membership, and have not received any feedback with the exception of one shop saying to me today 'the regional manager indicated that they've restructured the metrics for the program "from corporate" and whoever is outside those parameters is out; no meeting, discussion or conversation to realign,'" Washington Metropolitan Auto Body Association Executive Jordan Hendler wrote in an email Oct. 15.
Auto Body Association of Texas Executive Director Jill Tuggle observed that large cuts occurred about 2.5 years ago in Dallas. "Rumor had it that State Farm had struck a deal with Caliber and they found miniscule or totally unfounded reasons to remove many shops from their program at that time," she wrote Oct. 14. "We are hearing that it is happening in Houston right now too."
The Alliance of Automotive Service Providers of Minnesota said in October it hadn't heard of a State Farm purge.
If it can happen to LaMettry's, it can seemingly happen to anyone — and the Driven Brands comments suggest it certainly might. The repairer's situation offers a cautionary tale of how a DRP can vanish for an independent shop — or even a 10-location MSO like LaMettry's. But it also provides an example of hope and how a shop can withstand such a loss of referrals.
"I've spoken to many shop owners who were purged from SF," former Society of Collision Repair Specialists Chairman Kye Yeung (European Motor Car Works) wrote in an Oct. 29 email. "The quality of life has been better and more profitable without being on their program."
Asked about the accounts in this this article, State Farm spokeswoman Tammi Estes wrote in an email Wednesday: "Thanks for reaching out. We have nothing to share with RDN."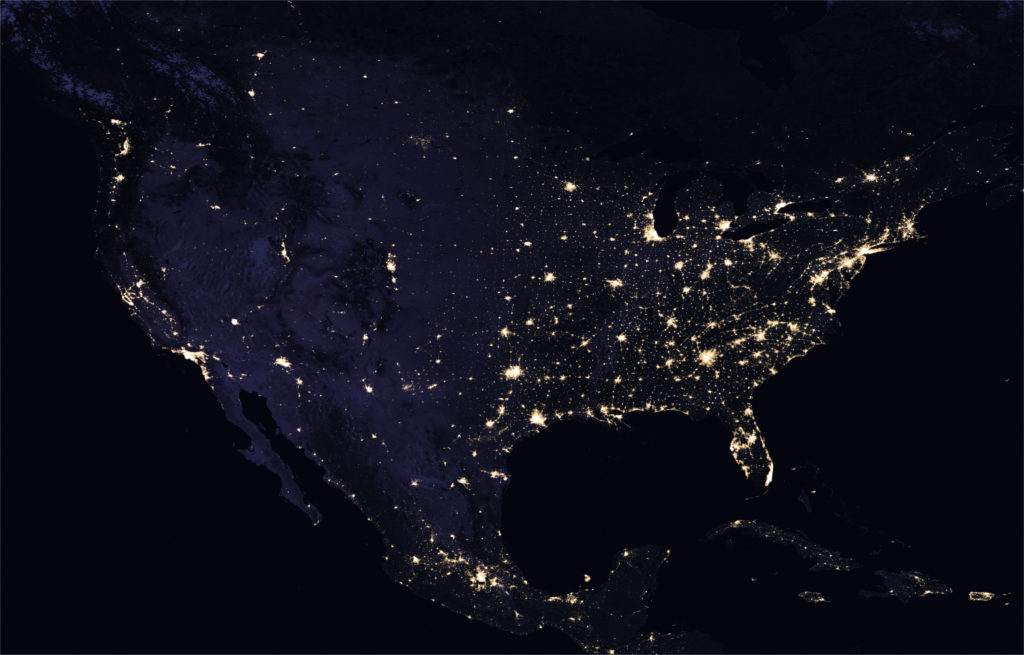 DRP and removal
Driven Brands insurance Senior Vice President Arlo Johnson told a Dec. 9, 2020, franchisee conference that some insurers plan to remove independents, "definitely underperforming independents," from their direct repair programs.
"We probably were among them when it comes to their cost-effectiveness," Amberson said regarding Select Service when told of the "underperforming independents" phrase. He corrected the "cost-effectiveness" term to State Farm's term, "'competitiveness.'"
"The State Farm® Select Service program is a network of auto repairers committed to providing quality auto repairs for State Farm customers," the insurer tells customers. "Repairers invited to participate in the Select Service program have to meet performance standards established by State Farm."
But the removal wasn't related to quality issues, according to Amberson. The body shop had faced pressure from State Farm on repair costs, he said.
Tuggle in October shared a comment from a Texas shop who recalled a similar situation.
"We were kicked off … 3 years ago strictly because of 'severity,'" the repairer wrote. 'We had excellent customer service, 'cycle time' numbers, our estimate difference between us and the auditor was less than 1%."
LaMettry's joined the original version of State Farm MSO DRP program around a decade and a half ago, according to Amberson. He recalled his company and other MSOs back then engaging in training on "complete and thorough estimating."
Typically, LaMettry's participating shops "scored quite well" on State Farm's historic metrics, he said.
But over time, he said, it seemed State Farm "became more and more focused on price competitiveness."
Despite continuing "pretty much the same business model" as before, the MSO's DRP scores began to fell.
LaMettry's dealer relationships, focus on "high-quality repairs" and OEM certifications that made the shop less inclined to use alternative parts proved at odds with State Farm's goals, Amberson said.
"As a result, our scores were dropping," he said.
LaMettry's offered some concessions to State Farm, Amberson said. "We know we're not the cheapest," he said.
But the company also focuses on quality repairs, with a commitment to OEM procedures posted in shops and trained into staff. Following those procedures meant "we are probably not as cost-competitive as others might be," he said.
The MSO's average vehicle is also two years younger than the typical independent in the market, according to Amberson. The company also embraced new technology, including advanced driver assistance systems, and sought to do all or most of the associated repair operations in-house, he said. This also probably led to higher bills than competitors.
The shop also believes in getting paid for the work it performs — "nothing more," and "nothing less." Its philosophy is along the lines of Collision Advice CEO Mike Anderson's: What is a reasonable price for operations that are necessary and not included in other labor times?
Tuggle in October shared a comment from another Texas shop who actually quit State Farm over a similar philosophy.
"We wouldn't give State Farm enough discount to compete with others on the program. We had become extremely tired of being told we charge for things other shops did not and our prices were (too) high," the repairer wrote. "Basically we were told that we suck on a monthly basis simply because of pricing. I am recently hearing from other shops that they're going through the same thing we did. They have basically been removed for pricing. However, I am hearing this happens after a MSO purchases or opens a location near them."
State Farm sometimes objected to individual procedures on estimates, but "they weren't gonna tell us what to do," LaMettry's said. Instead, the carrier implied what would happen if the shop failed to change, he said.
Amberson said State Farm's criticism didn't specifically say to reduce overall severity by a certain value, though that seemed to be State Farm's message when reading between the lines.
State Farm doesn't say, "'You are too expensive,'" he said. Instead, State Farm will highlight individual metrics such as alternative parts usage or labor rates for which competitors are delivering better performance, he said.
Amberson said he at one point attempted to defend the shop's billing by noting LaMettry's average vehicle age and in-house calibration work: "'Wouldn't that have some impact on it?'"
He also asked if State Farm was positive competitors were performing the same amount of labor as LaMettry's, including automaker-prescribed operations such as calibrations. "They were sure that they were," he said.
However, Amberson observed that visitors to the shop's calibration center — who came from segments like I-CAR, OEMs and dealerships — typically observed that "'you guys are way ahead'" of others in the industry. He said this reaction referred to processes and capabilities like researching OEM procedures, training and equipment, and documentation of steps.
Amberson said State Farm states it takes the younger vehicle population repaired at LaMettry's into account, but as a shop, "you're not privvy to how that math works." The carrier didn't show the DRP shop the average age of vehicles competitors fixed. One also has to take it on faith that State Farm is adjusting its cost evaluations for the proportion of high-end vehicles fixed at the shop, he said.
LaMettry's had previously made concessions, including on calibration prices, and State Farm would thank the shop, he said. But it seemed "we didn't go far enough in their eyes," he said.
The shop tried to find a compromise that would bridge new technology and "cost competitiveness," Amberson said. He said the MSO felt it was "somewhat there."
However, without any prior warning to improve or be cut, "all of our shops were off the program immediately" in September, according to Amberson. Amberson said the insurer had threatened to cut the MSO at other times during the relationship, but "we were not hearing that" in the most recent period leading up to the removal.
"Some KPI scores had modestly improved in the prior months," Amberson wrote in an email.
Post-State Farm
The shop has certainly "taken a hit" in terms of State Farm-insured volume, but it's hard to evaluate the extent of the revenue decline given the amount of noise COVID-19 introduces into the data, according to Amberson.
But Amberson described LaMettry's as weathering the loss. The long-established MSO has been able to retain "the vast majority" of its prior customers who are also State Farm policyholders, he said. In fact, the retention has been "better than we expected."
Amberson called customer reactions "mixed" to the news that the shop is no longer a Select Service facility. Some are surprised, and some have taken State Farm's recommendation to use a Select Service shop instead.
"Thankfully, very few," he wrote in an email. "Not many at all."
In some cases, when LaMettry's explains that the insurer would prefer to work with economy shops, the reaction is "'I think it's time for me to switch insurance companies.'" The shop has many high-end vehicle owners as customers, and many take a "great deal of pride" in their vehicles, he said. They have high expectations for the repair and service and aren't receptive to the idea of an insurer looking for a lower-cost alternative.
The company works with State Farm customers on the repairs, and it seeks to minimize the impact of the insurer attempting to encourage policyholders to use network shops, he said. (This has included letters sent to LaMettry's users declaring that non-DRP shops "may perform quality repairs, but may charge more than the prices that are competitive in the market areas." LaMettry's said the company tries to negotiate with the insurer rather than charge customers out-of-pocket for disputed items.)
LaMettry's has even in some cases seen better CSI scores from non-DRP policyholders than it did on the DRP, according to Amberson. He said its clientele now appreciates that the shop is "fighting for the needs of the customer." He said the shop doesn't bill consumers for charges the insurer refuses.
An adage holds that a repairer who ends a direct repair program will lose half of the work, Amberson said. "For us it's nowhere near that," he said.
The company's business model has contributed to its ability to manage the loss of the DRP. LaMettry's many OEM certifications seem to be growing in value as a means of attracting customers, the repairer has relationships with dealerships, it contributes value-added services, and "we do some marketing," he said.
The repairer falls in the middle between the extremes of "completely focused on the insurer" and emphatically non-DRP, he said, stressing that he meant no disrespect to either business model.
Asked about State Farm's handling of the shops' post-DRP invoices, Amberson said LaMettry's is able to charge for items which previously had been DRP concessions without resistance from the insurer. "That's not a problem," he said.
Amberson said items which posed a reimbursement challenge when LaMettry's was still a Select Service shop might be an even tougher hurdle now — but he observed this might instead simply reflect technology appearing on more vehicles than before.
Advice for other repairers
Amberson said he would advise shops to "carefully look at all your relationships."
It's easy to be dependent on DRP referrals and assume, as many in the industry do, that "you have to have a lot of insurance relationships … to get work," Amberson said. Most other industries don't rely on such a feed, and "we too can do that."
This might entail more spending on marketing.
"We don't have to rely on insurance companies," he said of the collision industry.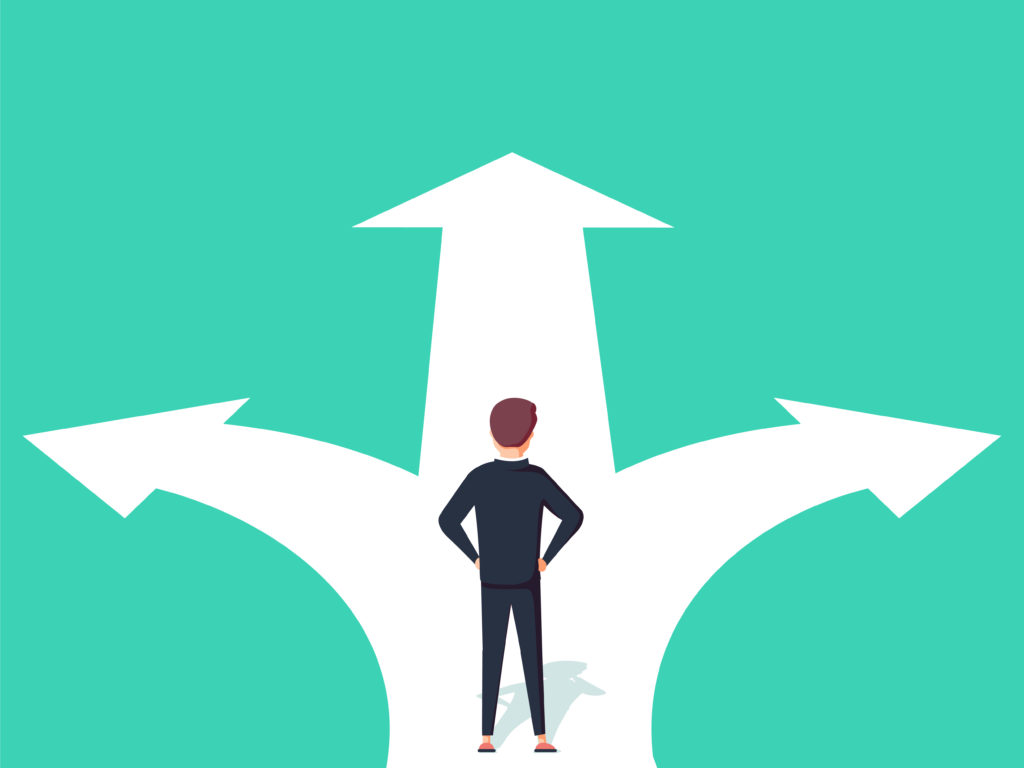 Amberson also observed that DRPs throughout the years have instituted more demands upon repairers. "At some point, there has to be a breaking point," he said. When staff like parts managers and detailers are considered, LaMettry's support staff ratio has grown "darn close" to a 1:1 basis to the personnel like techs who are actually bringing in income by performing billable operations. Amberson estimated many other shops had a similar ratio.
"Half of our staff is working for free," he said. "… You can only go so far before that model doesn't work anymore."
The removal has not left LaMettry's hostile to State Farm, Amberson said. The MSO sees the relationship merely as having changed, and it'd like to keep interactions positive for the shop and carrier.
He said his company wasn't anti-DRP, and it wasn't suing carriers or "being radical." However, it does try to charge for its work.
We asked about LaMettry's other DRPs. Each had "their own personality," but all basically focus on the same thing. "It's about cost and cycle time," he said.
While LaMettry's wasn't "terrible" on cycle time, "we weren't the fastest either." However, the repairer also was completing more calibrations, and the extra work extends cycle time.
But Amberson noted that LaMettry's also finds the behavior of insurers with which it lacks a DRP relationship hikes cycle times to about double what it encounters from its DRP carriers.
"It is kind of ironic," he said: Many insurers care about cycle time but then fail to act quickly when the ball is in their court.
Images:
A body shop can endure the loss of a insurer direct repair program. (mphillips007/iStock)
A composite view of the United States at night in 2016. (Joshua Stevens/NASA Earth Observatory with Suomi NPP VIIRS data from Miguel Román/ NASA Goddard Space Flight Center)
Body shops can have a variety of business models. (Mykyta Dolmatov/iStock)
Share This: