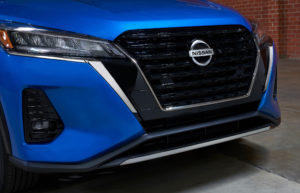 Assured Performance on Tuesday announced a successful Nissan email campaign pitched certified auto body shops to 3.9 million Nissan and 500,000 Infiniti customers.
"The campaign launch resulted a tenfold increase in the number of hits on their locator," Assured Performance wrote of the tool available at collision.nissanusa.com/shoplocator.
We saw a Nissan email ad that declares, "WHAT'S DONE IS DONE, SO GET REPAIRS DONE RIGHT."
It mentioned that Nissan will give the shop a free tow to their nearest certified shop within 50 miles of a Nissan-certified shop and links to the Accident Assistance, Certified Collision Repair, and OEM Replacement Parts pages within the collision.nissanusa.com webpage.
"If your Rogue is in need of repairs, trust your local Nissan Certified Collision Center to help you get back on the road," the Nissan ad states (the message presumably adjusts itself to fit the individual owner's model). "We prioritize new Genuine Nissan Parts for the best fit, and our technicians have the expertise to get the job done right."
Assured Performance said the ads worked.
"The success of Nissan North America's consumer campaign has been highly successful and driven more volume to Nissan's Certified Repair Network locations," Assured Performance wrote in a news release.
More information:
Official Nissan collision website
Featured image: The refreshed 2021 Nissan Kicks is shown. (Provided by Nissan)
Share This: