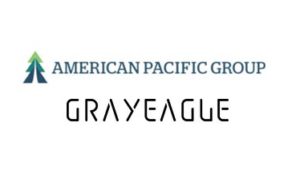 Two private equity firms have bought a 50-year-old North Carolina auto recycler and launched a new salvage company, Aesop Auto Parts.
American Pacific Group wrote in a news release Thursday that Aesop will "acquire and grow progressive auto recycling businesses" besides Goldsboro, N.C.-based Wayne Auto Salvage.
Wayne Auto Salvage owner Dale Bevell will become president of Aesop, which is also partly owned by Gray Eagle Capital Partners.
"For decades Wayne Auto Salvage has been driven by advocating for the use of recycled original parts and making recycled parts more accessible," Bevell said in a statement. "Since 1970, my family has worked to build efficient and green recycling processes, a great team, and a strong base of highly valued customers. This industry has come a long way over the past few decades, mostly due to the collaboration and spirit of partnership in our industry. We are excited to join the Aesop Auto Parts family and to collectively build on that tradition of collaboration as we partner with other progressive yards to grow the industry and advance recycling practices."
It's yet another sign of consolidation within the collision repair ecosystem. The distributor industry and collision repair industry have already been progressing that way, and now we're seeing signs private equity is moving into recycled and refurbished parts.
"We are excited to launch Aesop Auto Parts and to welcome Dale and Wayne Auto Salvage as the platform's first acquisition," American Pacific Group managing partner Fraser Preston said in a statement. "The Wayne team are leaders in the industry, and we look forward to working with them to drive continued growth for Wayne and for the other businesses we hope to partner with through the Aesop Auto Parts platform."
American Pacific has $450 million worth of capital under management. It says it likes to invest in "complex businesses and transactions across sectors" and deploys its lean "Q Process" at the companies it buys. Gray Eagle's investment criteria includes companies with more than $1 million in earnings and a "Fragmented industry with potential for add-on acquisitions." In 2020, it said it "seeks to make equity investments of up to $30 million per transaction."
Aesop's website says it's looking to buy more salvage yards.
"Whether independent or part of a trading group, it is increasingly becoming more difficult for owners to move the needle for their yards and their customers," Aesop's website states. "Most owners use the same tools and practices to compete with the big guys who are using their scale to corner the market and put pressure on margins.
"We don't like this and are convinced that a company that puts collaboration before consolidation, with investments in technology, logistics and people, can not only take on the competition but develop the industry and promote the use of recycled parts.
Publicly-traded, S&P 500 member LKQ is obviously the dominant player in the North America auto recycling industry. Its combined North American operations alone did more than $4.6 billion last year.
But the formerly publicly traded Fenix Parts last decade felt there was room to consolidate enough salvage yards to be a significant rival. It argued in a 2015 prospectus that the recycling industry was "highly fragmented, with few multi-facility operators," At the time, it estimated LKQ held less than 10 percent of the market, and no other competitor's share exceeded 1 percent.
However, Fenix ultimately collapsed, winding up delisted from the NASDAQ and traded only as a "pink sheet" stock.
This hasn't deterred other investors from entering the used parts industry.
Private equity firm Stellex Capital Management bought Fenix in 2018 for $8.1 million, paying just $0.40 per share. In 2019, the resurrected brand bought Georgia-based Cox Truck and Van.
Last year, private equity firm Kinderhook Industries bought reconditioned parts vendor Original One Parts and the electronic parts procurement system PartCycle.
In 2019, private equity firm Atlantic Street Capital bought headlight alternative parts vendor All Star Auto Lights. In 2020, All Star bought the refurbished headlight vendor Headlights 101.
More information:
"American Pacific Group Together with Gray Eagle Capital Partners Launches Aesop Auto Parts and Completes Acquisition of Wayne Auto Salvage"
American Pacific Group, March 4, 2021
Featured image: The American Pacific Group and Gray Eagle Capital Partners logos are shown. (Provided by American Pacific Group and Gray Eagle Capital Partners)
Share This: