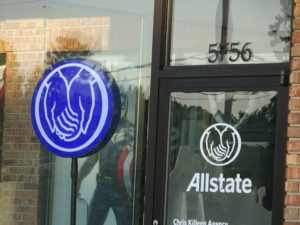 Allstate last month reported its auto underwriting profit more than doubled last year to more than $3.4 billion, despite having to absorb higher severity and refunds to policyholders.
The profitability stemmed at least in part from a 29.1 percent decline in gross auto property damage frequency.
"Insurance underwriting margins continued to be above the prior year, reflecting fewer auto accidents and strong homeowners insurance results," CEO Tom Wilson said in a statement Feb. 3.
More Americans staying home last year amid the COVID-19 pandemic cut the odds motorists would get into a car crash. However, this reduced congestion is also believed to have increased severity, for the drivers still using the roads found themselves able to reach higher speeds and crash more dramatically.
Allstate said its gross auto property damage frequency dropped 29.1 percent, but severity climbed 10 percent in 2020.
"Allstate acted quickly and led the industry in taking care of customers during the pandemic by providing two Shelter-in-Place Paybacks, financial flexibility through Special Payment Plans and offering free identity protection in 2020," Allstate wrote in a news release Feb. 3.
In a Feb. 22 10-K, Allstate reported it gave out $948 million in Shelter-in-Place Paybacks ($944 million to personal auto policyholders, $4 million to commercial customers) "as the significant decline in the number of auto accidents contributed favorably to our underwriting results."
Allstate's overall auto losses fell by more than $2.27 billion. The company's auto expenses unrelated to claims only rose by more than $1 billion, a statistic that Allstate's 10-K indicates would include the $944 million in premium paybacks.
The shelter premium rebates raised Allstate's auto expense ratio (all of its non-claim expenses) by 3.8 points, while the reduced claims helped cut the company's auto loss ratio 10.7 points to 57.5. That means 3.8 cents of every premium dollar was refunded to customers in 2020, while Allstate had to pay out 10.7 cents less in claims and claim-related expenses than it did in 2019. Overall, Allstate kept $0.14 of every $1 in auto premiums in 2020, compared to $0.07 in 2019.
"Amidst the 2020 pandemic, Allstate served customers well, made progress in building higher growth business models and generated excellent returns for shareholders," CEO Tom Wilson said in a statement. "Customers received excellent service, reductions in premiums and greater access to a broad range of protection."
Allstate's average auto gross written premium premium rose from $603 to $617. It had more than 21.91 million auto policies in force in 2020, compared to more than 21.88 million in 2019.
More information:
Allstate fourth-quarter 2020 supplement
Allstate, Feb. 3, 2021
"Allstate Delivers Attractive Returns"
Allstate, Feb. 3, 2021
Allstate, Feb. 22, 2021
Featured image: An Allstate agency in Acme, Mich., is shown. (John Huetter/Repairer Driven News)
Share This: