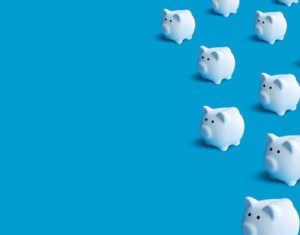 LNC Partners announced last month it had added the 10-shop Southern California and Arizona repairer Kaizen Collision Center to its portfolio.
The private equity firm's Feb. 16 announcement follows CenterOak Partners' fall 2020 revelation it owned 20 shops in the Midwest and had organized them under the brand CollisionRight.
The announcements and recent presentations to the CIC and MSO Symposium indicate the private equity industry's appetite for investing in collision repair indeed has yet to be sated. Newcomers aren't fazed by the existence of established national collision chains or fast-growing MSO newcomers with their own private equity or public investor backing.
The investor backing and consolidation plans also could signify stiffer competition for shops in areas in which Kaizen, CollisionRight, and other up-and-comers reside — or expand.
California, Arizona: Kaizen Collision-LNC
Kaizen Collision CEO Jackob Tilzer said he had his pick from "a significant number of firms."
"I was honored by the strong response we received from the many firms interested in investing in Kaizen," Tilzer said in a statement.
LNC has more than $500 million under management. According to a news release it typically invests $5-$30 million "in support of buyouts, recapitalizations, refinancings, and acquisition and growth financings" and focuses on companies with at least $2 million of earnings before interest, taxes depreciation and amortization.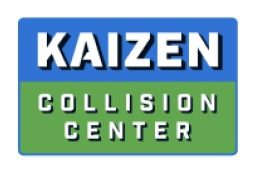 Kaizen's website describes about a half-dozen insurer relationships, a federal GSA contract and more than a dozen OEM certifications.
"(C)hoosing a partner that shared my vision for growth, and not just the traditional growth plan in our industry, was key," Tilzer said in a statement. "LNC's customized investment structure and approach to the Kaizen team clearly differentiated their firm from the many other potential investors we spoke with. Now that we have a strong financial partner behind us, we are excited to continue building the Kaizen platform both organically and through strategic acquisitions."
Tilzer said Kaizen had already "acquired and merged with some of the most well-known operators in our geographical footprint … We intend to continue this plan of joining with other great operators as the industry is highly fragmented and the entry point for technology efficiencies are abundant. The partnership with LNC validates our vision for growth and allows us to properly execute on that plan."
"Jacob's story is truly remarkable and represents what is possible when you combine passion and hard work," LNC managing partner Mark Raterman said in a statement. "From humble beginnings to becoming an industry leader at a young age, we are excited to partner with Jacob and the Kaizen team and help them execute on their vision. They have assembled an exceptional management team, and Jacob's passion for leadership is clearly evident through how he built Kaizen from a single location to the platform it is today. We are excited to be the catalyst behind the company's next phase of growth and look forward to assisting the team in establishing Kaizen as the leading collision repair platform in the country."
Ohio, Kentucky, Michigan: CollisionRight-CenterOak Partners
CenterOak in November 2020 said it had bought 20 Ohio, Kentucky and Michigan shops and combined them into the CollisionRight chain.
The company is a single-owner multi-shop operation, LNC confirmed. However, its collision repair facilities will continue to carry their original names rather than be visibly rebranded CollisionRight, CollisionRight CEO Rich Harrison said in February.
"We're keeping the original names at this point," Harrison said, describing shops as having strong local brands.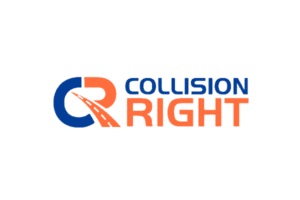 CenterOak said the CollisionRight facilities "repair over 20,000 cars a year and maintain strong relationships with insurance carriers through participation in over 30 direct repair programs." CenterOak said the CollisionRight MSO focuses on quality and is "backed by heavy investment in state-of-the-art equipment, facilities, technician training and auto manufacturer certifications."
CollisionRight's website says the network includes more than 250 employees and more than 25 "Auto Manufacturer and Independent Certifications."
"We developed an investment thesis around the essential nature and resilience of the auto aftermarket and the many ways that an operationally focused investor can drive performance improvement," CenterOak CEO Randall Fojtasek said in a statement. "We are excited to partner with Rich Harrison again to create CollisionRight. This investment, which marks the first time institutional capital has been provided for the company, allows us to leverage our sector expertise and long-standing track record of building stronger companies in large, fragmented and growing industries like collision repair."
CenterOak plans to buy more shops in or near CollisionRight's current Ohio, Kentucky and Michigan turf.
"CollisionRight is entering an accelerated phase of growth and development that we are well-suited to support," CenterOak managing partner Jason Sutherland said in a statement. "We look forward to continue to scale the Company's leading position in existing and adjacent markets and driving value for our customers, employees and vendor partners."
"I am delighted to again join forces with CenterOak on this latest platform," Harrison,"Together we have built the team and the infrastructure to support significant growth while never losing sight of our core purpose: repairing your car right. Our shared vision is to establish CollisionRight as a leading provider of auto collision repair services in our key markets."
CenterOak says it typically looks at equity investments of $20-$100 million into companies with $50-$250 million of enterprise value and EBITDA of $5-$35 million. It's managed more than $2.2 billion worth of capital over its history.
PE interest
Focus Advisors in January said the CenterOak-CollisionRight announcement represented one of two new private equity firms joining the industry last year. The other involved Susquehanna Private Capital creating the Quality Collision Group out of Pennsylvania-based Brandywine Coachworks and Minnesota-based Master Collision Group.
"Private Equity firms seeking to enter the industry have been looking for just the right platforms from which to launch new entrants into the industry," Focus Capital Partners wrote in January, about a month prior to the LNC-Kaizen deal. "For them, the perfect platform has high enough revenues and EBITDA to warrant their time and capital, as well as enough shops; but not too many shops, unless they have the right management team to be able to acquire, integrate and operate their new platform. …
"At least six other private equity firms are in the hunt for platforms as well.  The underlying thesis for these firms appears to be their conclusion that even in a consolidating industry, scale and management will allow higher returns as industry leaders like Caliber and Gerber demonstrate increased value over long periods of investment."
Focus also observed how four "Super-Regionals" with private equity backing all grew in 2020. It said TSG Consumer Partners' Joe Hudson's Collision held 115 locations; A&M Capital's Crash Champions reached 52 shops; New Mountain Capital's Classic Collision grew to 47 shops; and Kinderhook Industries' ProCare Collision controlled 42 facilities by the end of the year.
The Romans Group in November 2020 also reported significant private equity interest in the industry.
"There are a total of 14 private equity buyers and 1 strategic acquirer actively investing in the collision repair industry in the U.S. and Canada today," the Romans Group described the market last fall. "There also continues to be a number of private equity firms reaching out to court small and medium size MLOs that are interested in partnering with them to grow their business into regional or superregional MLOs. Despite these private equity deals and continued MLO acquisitions, there are currently over 70 independent MLOs with ≥$15 million in annual revenue. We believe that several of these organizations will likely be acquired by or partner with private equity in the near term."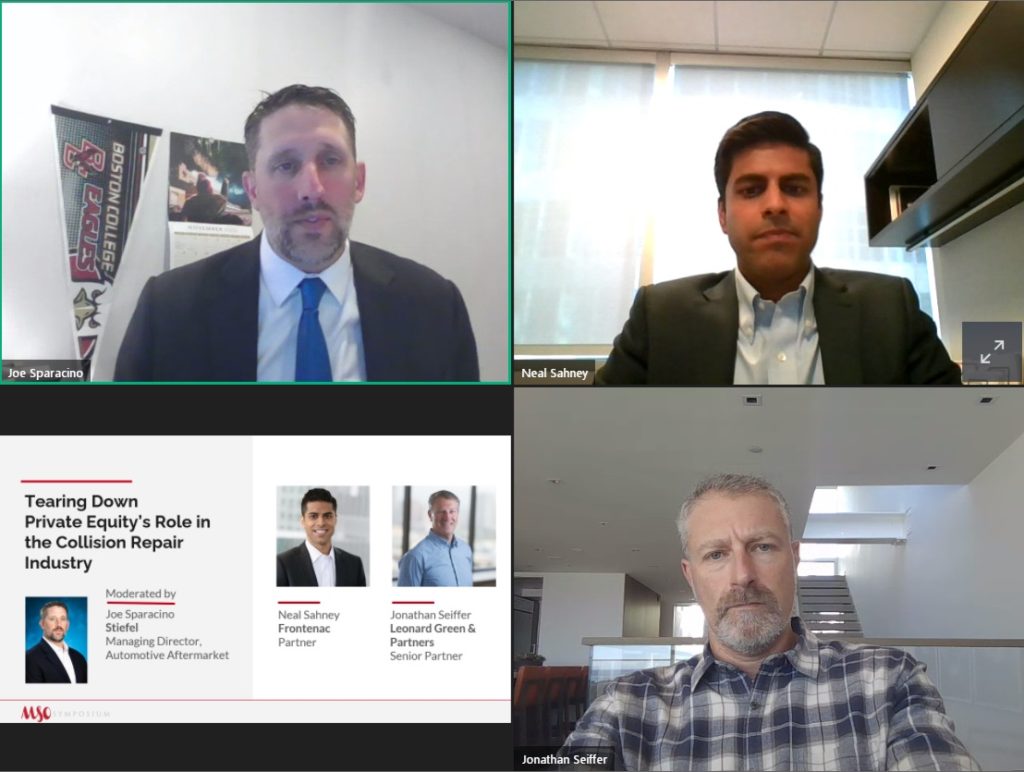 Private equity mindset
Stifel automotive aftermarket managing director Joe Sparacino characterized the typical collision repair private equity deal to the virtual MSO Symposium Nov. 13, 2020. He said the PE firms tend to tend to borrow a bunch of money and conduct a leveraged buyout of a repairer using a 50-50 blend of debt and equity. The goal is to double the company and wind up with 75 percent equity within five years, leading to a 3X return on one's investment and demonstrating "the power of leverage," he said.
The debt tends to carry a higher risk, and "it's not all upside," he said.
He said most firms involved in collision tend to look at a 10-year time horizon and seek a 2- to 2.5X return on investment. This needs 20-30 percent returns, he said.
Frontenac partner Neal Sahney — whose company is trying to get into collision repair — called the industry attractive for being "a highly stable space." Demand is driven by factors other than the overall economy, such as miles driven. Insurance means you're "limiting your risk" — someone is likely to pay your company's invoices. He also said the industry remains a "really, really fragmented market," and growing scale can yield "a real advantage," which offers a "runway" for MSOs to grow market share.
Sahney said he felt private equity would continue to enter the collision space, reflecting a strategy his industry calls "'going downmarket.'" When significant competition exists for bigger deals, private equity firms will opt to start smaller. They'll buy a company available for half of what they'd normally invest, confident in the ability that the fragmented industry will allow for other capital deployments.
Sahney said he felt this was how many PE professionals saw the auto body repair space. "There's not a lot of platforms out there," he said. Thus, investors must be "a little creative" about their entry point.
This benefited shops looking to sell, he said: There's now a market for one's business other than megaconsolidators.
Jonathan Sieffer, senior partner for Caliber Collision minority owner Leonard Green & Partners, said the collision industry had seen some "really quality" smaller businesses doing deals and "executing at a really high level." It wasn't a surprise those companies opted not to join the megaconsolidators.
"That's OK," he said.
Sieffer said he wasn't sure about the future of consolidation. His prediction held that two tiers would arise: the national MSOs and large, strong regional companies. He said he would be "surprised" if another MSO emerged with the size of Caliber, Gerber or Service King.
Sieffer said some of the larger chains were so big that medium-sized collision repairers might not be able to compete, but acknowledged this might vary by market.
Sieffer said the collision industry and his own portfolio firm Caliber's "growth algorithm" have shifted from MSO consolidation, for "a lot of the bigger moves" have already occurred. But at a certain size, companies can start to grow organically, he said.
However, Quality Collision Group CEO Jerod Guerin told the Jan. 20 virtual Collision Industry Conference he felt the industry would see "a repeat" of the Caliber, Gerber, Service King and ABRA boom, observing that those companies all started out within a single market or as a regional MSO.
He felt new PE middle-market consolidators were "starting on that same trajectory" and had a similar ambition.
More information:
"LNC Partners Invests in Kaizen Collision Center"
LNC Partners, Feb. 16, 2021
"CenterOak Partners Forms New Platform by Investing in Leading Collision Repair Company"
CenterOak Partners, November 2020
"2020 Hindsight! The Year in Review"
Focus Advisors, Jan. 27, 2021
"A 2019 Profile of the Evolving U.S. and Canada Collision Repair Marketplace"
Romans Group, Nov. 29, 2020
Kaizen Collision Center website
Images:
Private equity continues to show an interest in the collision industry. (HAKINMHAN/iStock)
The Kaizen Collision Center logo is shown. (Provided by LNC Partners)
The CollisionRight logo is shown. (Provided by CenterOak Partners)
Clockwise from top left; Joe Sparacino, Stifel automotive aftermarket managing director; Frontenac partner Neal Sahney; Jonathan Sieffer, senior partner for Leonard Green & Partners, participate in a Nov. 13, 2020, MSO Symposium discussion on private equity. (Screenshot from MSO Symposium)
Share This: