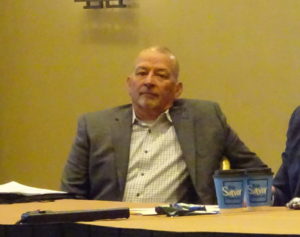 Society of Collision Repair Specialists members on Wednesday elected repairers from California, Illinois and Indiana to the organization's board and re-elected North Carolina trustee Michael Bradshaw to a third term.
For their part, SCRS trustees voted to elevate Bruce Halcro, owner of Helena, Mont.-based Capital Collision Center, to the role of chairman. Halcro, who had been vice chairman, succeeds term-limited Chairman Brett Bailey (A&B).
"I find the changes in our industry challenging and exciting, and have always felt a need to be part of this industry beyond my own shop," Halcro wrote to voters prior to starting his third SCRS term in 2018.
Bradshaw is the operations vice president of Hickory, N.C.-based K&M Collision. The other winners included board newcomers Todd Hesford, director of Mission Viejo, Calif.-based Community Collision Centers; Domenic Martino, co-owner of Chicago, Ill.-based Gold Coast Auto Body; and Andy Tylka, owner of Schererville, Ind.-based Tom and Ed's Autobody and president of the Indiana Autobody Association.
"It's super-exciting to have three new members of the board come to the table and bring new perspectives" from their locations, SCRS Executive Director Aaron Schulenburg said Wednesday in announcing the results to the Collision Industry Conference.
Bradshaw, Hesford, Martino and Tylka defeated Lee's Garage owner Paul Sgro (N.J.), who had sought a third term on the board, and AirPro operations Executive Vice President Josh McFarlin (Fla.).
The six candidates were vying for the seats held by Bradshaw, Sgro, Bailey and Dominic Brusco (retired, PPG), who'd opted not to pursue a third term.
"We really appreciate their service," Schulenburg said of Sgro and Brusco.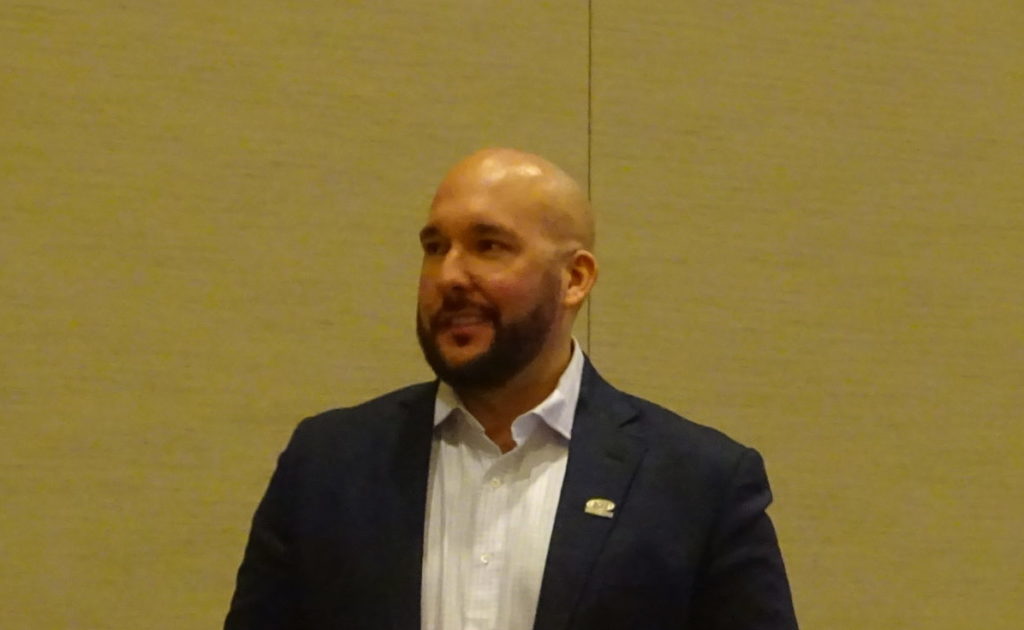 "I'm here because of the help and guidance of others" supporting and trusting him, Tylka told the SCRS open board meeting audience prior to the vote Wednesday. He said he wished to "pay it forward" and "let others know: You're not alone."
Tylka said this led him to be president of the IABA, and now he had the opportunity to influence the national level as well as the local level.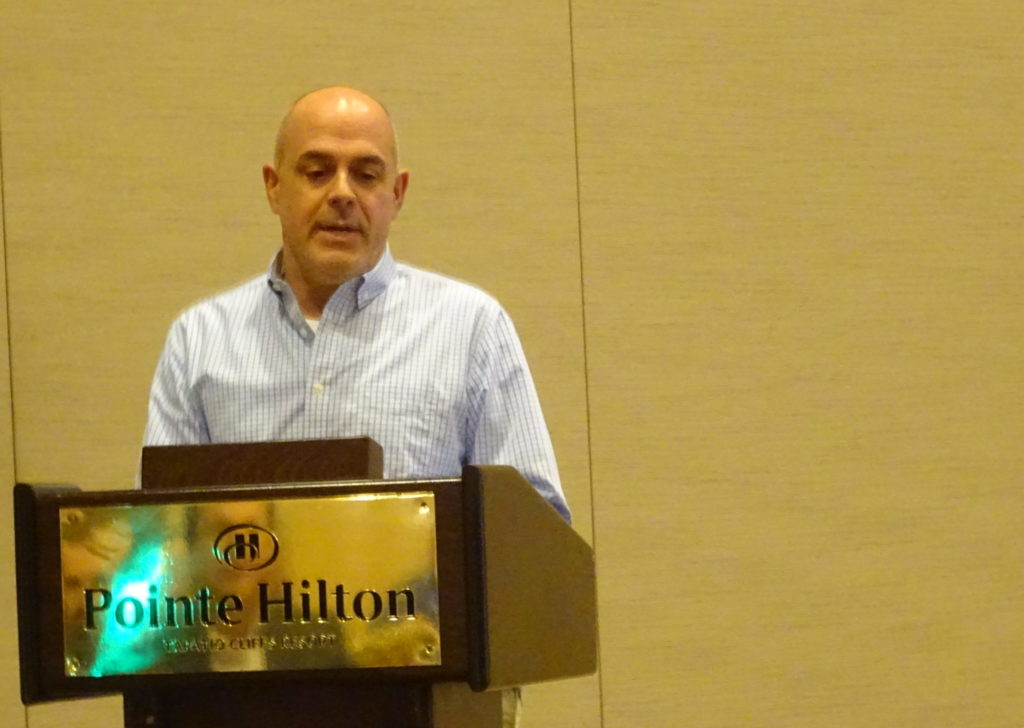 Martino said the conversations he'd had with SCRS leaders led he and his brother, Gold Coast co-owner Mario Martino, to feel "we are truly with the right group of people."
"I promise to bring my passion, and my knowledge, and my commitment, focus to the group," Domenic Martino said.
Hesford recalled once wishing there existed a group of technicians and shop owners who wished to do things right, and "lo and behold, I found about SCRS."
He said he'd discussed doing more with SCRS, but "it was just never the right time." However, today, it was "time for me to step up and serve" in the manner the industry demanded. Be that with SCRS or another entity, "I'm here to serve," he said.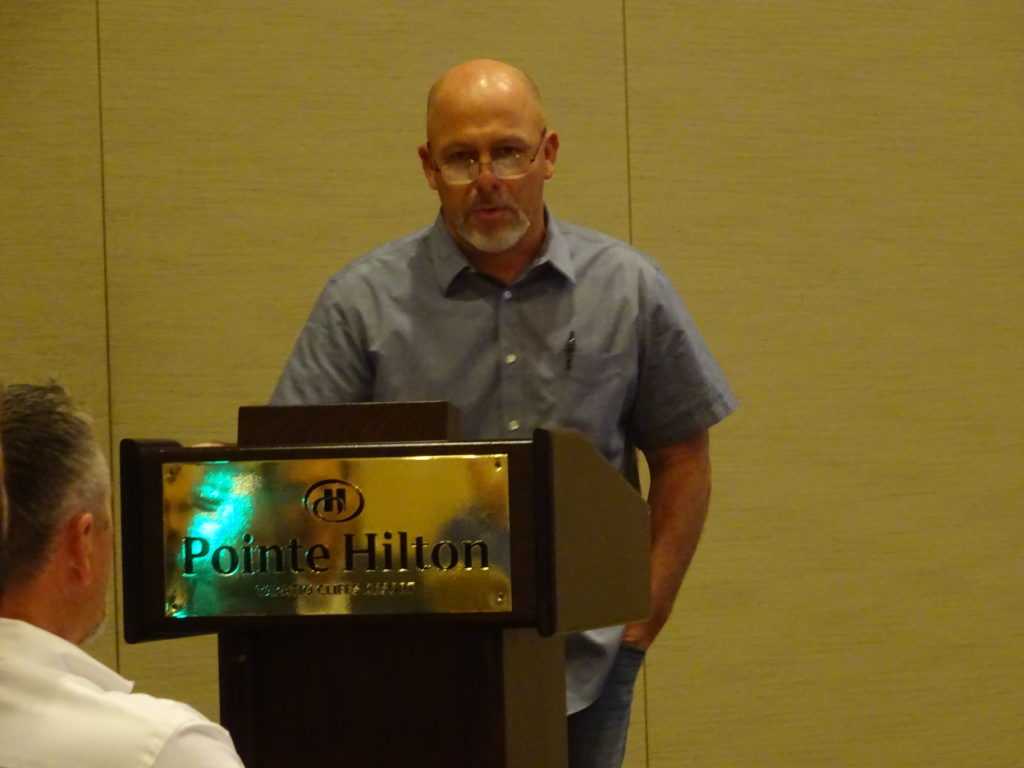 Bradshaw described the camaraderie of SCRS to the audience. "That's the unique thing about our group," he said. "… We all get along so well."
At the same time, "we're not afraid to call each other out," he said. Board members can have passionate disagreements and then go out for drinks together, Bradshaw said.
Bradshaw also told the SCRS audience he was looking forward to serving in more of a leadership capacity, and the trustees obliged, selecting him as the organization's treasurer.
Board members also named Tim Ronak (AkzoNobel), who had served as treasurer, to become the organization's secretary, and they tapped Amber Alley (Barsotti's Body & Fender), who had finished a stint as secretary, to be SCRS' vice chairwoman.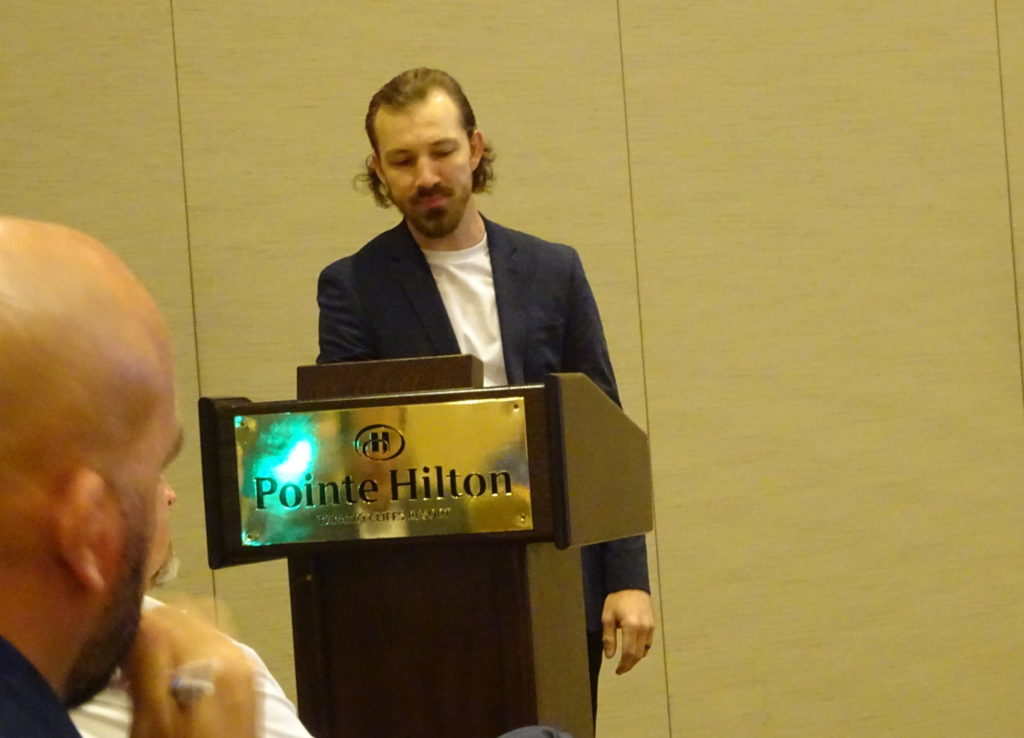 More information:
Biographies of candidates for 2021 SCRS election
Society of Collision Repair Specialists board members
Images:
The Society of Collision Repair Specialists on April 21, 2021, elected Bruce Halcro, its former vice chairman and the owner of Helena, Mont.-based Capital Collision Center, as the organization's new chairman. (John Huetter/Repairer Driven News)
Andy Tylka, owner of Schererville, Ind.-based Tom and Ed's Autobody and president of the Indiana Autobody Association, was elected April 21, 2021, to the Society of Collision Repair Specialists board. (John Huetter/Repairer Driven News)
Domenic Martino, co-owner of Chicago, Ill.-based Gold Coast Auto Body, was elected to the Society of Collision Repair Specialists board on April 21, 2021. (John Huetter/Repairer Driven News)
Todd Hesford, director of Mission Viejo, Calif.-based Community Collision Centers, was elected April 21, 2021, to the Society of Collision Repair Specialists board. (John Huetter/Repairer Driven News)
Michael Bradshaw, operations vice president of Hickory, N.C.-based K&M Collision, was re-elected April 21, 2021, to a third term on the Society of Collision Repair Specialists board. (John Huetter/Repairer Driven News)
Share This: