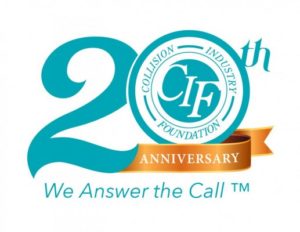 The nonprofit Collision Industry Foundation this month announced a yearlong celebration of its 20th anniversary would begin with an auction featuring some high-profile goods.
"There will be up to 30 amazing items to bid on, with something for everyone! Bid on sports memorabilia like autographed items by Joe Namath, Pete Rose, and Wayne Gretzky," CIF wrote in an April 6 news release. "Or music keepsakes like a Rolling Stones custom guitar, a Beatles custom framed record display, or a Rat Pack display.
"… Or if you're like most people after a year hibernating, a memorable travel experience is at the top of your list! You'll definitely want to bid on an offshore salt water fishing experience, or to attend the legendary Augusta 2022 golf tournament, or to have the ultimate NASCAR driving experience."
Bidding began Monday and continues through May 5. The highest-priced item Tuesday evening was two badges for the Masters golf tournament at $6,250, which narrowly edged out a trip to the Kentucky Derby in either 2022 or 2023. The lowest-priced was an $80 Kendra Scott Elisa necklace.
There's even collision industry-related items for repairers seeking to outfit their businesses: $1,000 packages of I-CAR training sat at $650 on Day 2 of the auction, while nearly $500 in Automotive Management Institute courses stood at $200.
Register here to bid or just gaze wistfully at the more than 30 items CIF's auctioning off. All profits will go to the CIF disaster fund, CIF said.
CIF, which officially turned 20 on April 4, aids anyone in the collision ecosystem who's experienced a catastrophic loss.
Traditionally, CIF has provided funds to repairers and others following natural disasters, including a massive outpouring following Hurricane Katrina. (Apply for CIF help here, and donate to CIF here.) However, it and industry donors also rallied in a big way last year to support those in the auto body ecosystem financially impacted by the COVID-19 pandemic.
In June 2020, CIF announced its COVID-19 aid effort had wrapped up with more than $250,000 dispersed to the industry. The organization said it received more than 600 applications for financial help between late March and May 2020 — "the majority of which met the CIF established criteria and were funded."
"The CIF Board of Trustees would like to extend a resounding thank you to the entire industry for the tremendous support that has been provided to the Foundation over the past 20 years!" the organization wrote in a news release April 6.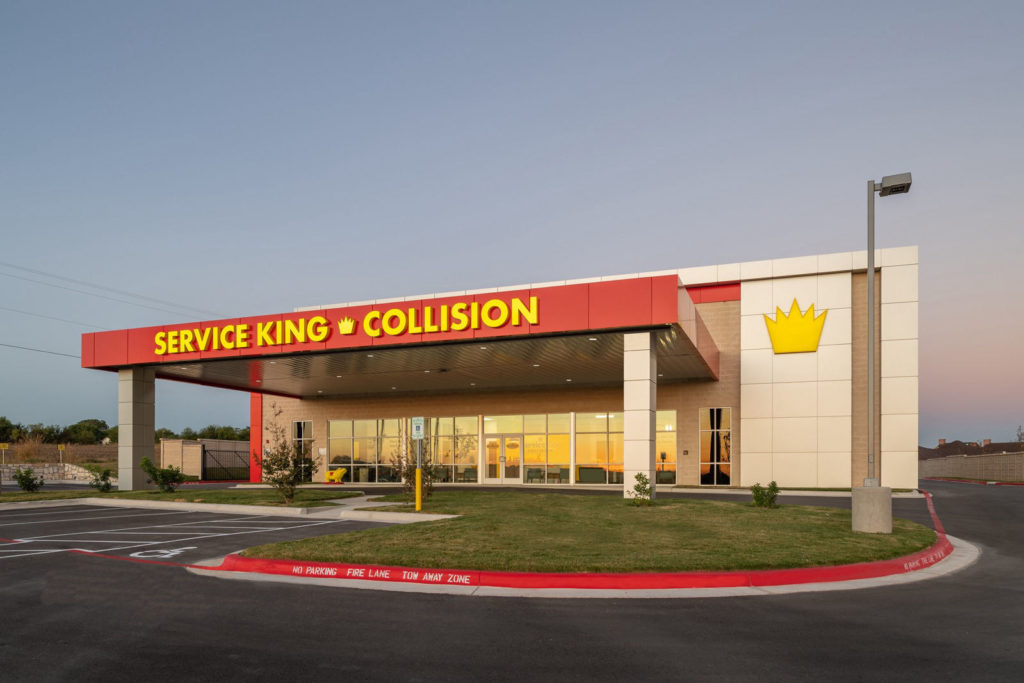 Service King President's Fund
An intracompany version of CIF also has something to celebrate.
Service King last month announced its President's Fund in 2020 helped 844 employees — 10 times the usual amount — as staffers faced hardship due to the COVID-19 pandemic.
The national MSO said March 4 it had raised more than $700,000 over the past three years for the 11-year-old President's Fund, which assists employees "experiencing an unexpected or unusual financial obligation or crisis."
The auto claims volume decline during the pandemic hit large chains like Service King as well as smaller shops.
Moody's on Aug. 11, 2020, reported Service King reacted to COVID-19 with a cost-cutting strategy "whereby more than 90 production centers were converted to 'intake-only' satellite centers and 35% of the workforce was furloughed."
"Service King has always understood that we can serve within our very own family," President Jeff McFadden said in a statement. "When COVID-19 hit, many of our teammates suddenly found themselves navigating a year of unexpected obstacles, hardship and perseverance. Throughout this time, we are grateful for our teammates' continued contributions to the President's Fund, which have kept the spirit of support for our fellow team members alive."
CEO David Cush on Jan. 29 said the company expected to have about 325 of its then-336 stores open by March. He said then that the company planned to contact body technicians it had furloughed in October 2020 and offer them the opportunity to return at their existing seniority.
Service King's return to State Farm's direct repair program March 1 meant "we should have plenty of work for everyone," Cush said in January.
More information:
"CIF Celebrates 20th Anniversary, Hosts Auction!"
Collision Industry Foundation, April 6, 2021
Register for Collision Industry Foundation auction; see items
CIF, April 19-May 6, 2021
"Service King Supports 844 Teammates Through President's Fund During Pandemic"
Service King, March 4, 2021
Donate to the Collision Industry Foundation
Images:
The Collision Industry Foundation is celebrating its 20th birthday in April 2021. (Provided by CIF)
Service King said it helped 844 employees with its President's Fund in 2020. (Provided by Service King/PRNewsFoto)
Share This: