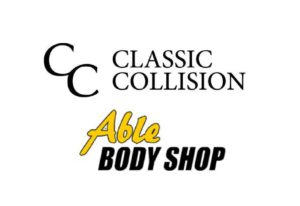 Classic Collision on Monday announced its growth had taken the private equity-backed multi-shop operator into the Last Frontier.
The company said it is up to 74 shops, including the acquisition of the three-shop Able Body Shop chain in Anchorage, Alaska. It's also more than doubled its location count since its purchase by New Mountain Capital in January 2020.
"Throughout the year we will continue to advance our presence and growth across the country," CEO Toan Nguyen said in a statement Monday.
The announcement is notable in that none of the major national collision chains or franchises' websites lists any presence in Alaska, with the exception of Fix Auto USA.
The last federal data available estimated 45 collision companies spanning 56 locations operated in Alaska in 2017. The industry employed 529 people and paid about $53,336.48 per person on average.
Classic Collision called Able Body Shop "the top performing MSO in Anchorage." It highlighted the more than 20-year-old chain's "strategic locations, empowered staff, carrier and OE relationships, and fully equipped facilities."
"Able Body Shop believes in giving back to the community and offering the finest in collision repair," Able Body Shop former owner Ryan Cropper said in a statement. "Our aligned business practices will make this a smooth transition and we look forward to serving the community under the Classic name."
Classic Collision said it also recently bought the Cutler Bay, Fla.-based shop Prestige Auto Collision.
"We are excited to be part of Classic's growth in Florida and will continue providing high-quality repairs to the customers in our community," Prestige Auto former owner Abdiel Martinez said in a statement.
Featured image: Classic Collision has expanded into Alaska with the purchase of Able Body Shop. None of the major national MSOs or franchises except Fix Auto USA appear to be in the state. (Provided by Classic Collision)
Share This: