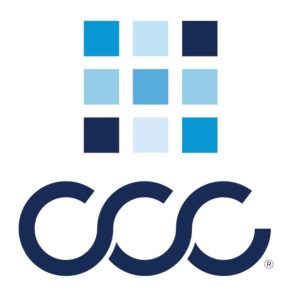 CCC CEO Githesh Ramamurthy last week said the company expected to see adoption of its artificial intelligence tools "become even more widespread" following the launch of CCC Estimate-STP.
Ramamurthy told a first-quarter earnings call that CCC has offered artificial intelligence for years "and are seeing rapid adoption across our customer base."
CCC had already last year seen a "hundred percent increase" in claims using at least two of its deep learning solutions, according to Ramamurthy. Claims processed through AI grew 50 percent, he said.
"People are super-excited about it," said Ramamurthy.
CCC announced CCC Estimate-STP ("Straight-Through Processing") in April and unveiled it in May. CCC said it would be available in the second half of the year.
Ramamurthy said the product delivered "one of the most requested, yet challenging goals of the auto insurance economy," a fully end-to-end digitization of qualified claims. He said CCC felt it could be a "game-changer" for the industry, "shortening the estimating process from days to mere minutes."
"Direct from damage photos, CCC Estimate – STP is designed to combine advanced AI, insurer driven rules, and vast network connections to automatically initiate and populate predictive, detailed, and actionable estimates in moments," CCC wrote on the product's webpage. "This advanced solution is designed to fully digitize the estimating process for qualified repairable claims, speeding processing time and elevating the customer experience.
"Highly configurable, CCC Estimate – STP is designed to offer insurers the ability to tailor the experience to their specific business rules and thresholds. Estimate writing decisions, such as repair and replace operations, labor hour predictions, R&I decisions, blend, and parts sourcing rules will all be guided by insurer-defined preferences. Claim eligibility and validation criteria round out the opportunities for customization, putting the insurance carrier firmly in control." (Emphasis CCC's.)
CCC has since 2019 already offered an AI photo estimating product described as carrying some of the same capabilities, known as Smart Estimate. We asked CCC about the difference between the two AI tools.
"They both leverage AI and CCC's deep estimating logic, derived from processing more than 200 million claims on behalf of customers," CCC said. It described CCC Smart Estimate as involving greater human engagement, but it said CCC Estimate-STP wouldn't completely eliminate a human from the process:
CCC Estimate – STP will employ advanced AI, insurer-driven rules, and CCC's vast network connections to automatically initiate and populate predictive, detailed, and actionable estimates in moments. STP is designed to fully digitize the estimating process for qualified repairable claims, expanding the digitization of auto claims, speeding processing time, and elevating the customer experience. Insurers will review the final estimate predictions. …
CCC Smart Estimate guides appraisers through the estimating process, applying AI, and offering hints, to help insurers construct complete estimates.
"With the rollout of CCC Estimate – STP, we expect the industry will be able to realize automated estimating in mere minutes," CCC Chief Product Officer Shivani Govil said in a statement April 12. "End-to-end digitization requires an advanced set of technologies and a highly orchestrated network of trading partners that we believe CCC is uniquely positioned to deliver. With broad adoption of our mobile and AI solutions, we're excited to bring this next generation innovation to market and help transform how our clients operate and reimagine the customer experience."
Asked if the two tools were available to body shops yet, CCC replied: "We are also working with repair customers on their priority use cases for AI-powered solutions. We will have announcements to share."
Other software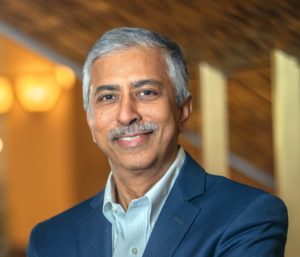 Ramamurthy discussed several of CCC's new and existing digital products during the earnings call May 20.
He told analysts CCC saw a "really rapid" move to digitization during the COVID-19 pandemic. People tested mobile tools and decided, "'This is really delivering some fabulous results,'" he said.
CCC also said it's fostering straight-through processing with a recently announced enterprise payments platform facilitated by Nvoicepay. CCC, which already established a customer-to-shop  electronic payment system in 2019, said the new CCC Payments system "is designed to allow insurers to enable any type of B2B digital payment across P&C lines." It's expected to arrive in the second half of the year.
"Recipients on the payment solution will only need to enter their payment information once with the processor to have it seamlessly, securely deployed across the CCC network, making it easy to activate payments at scale," CCC wrote in a May 4 news release. "CCC Payments is designed to support straight-through processing and configurable workflows, allowing insurers to choose the level of automation for payment approvals. Additionally, both insurers and payees can receive payment notifications and status directly within their existing CCC environment.
Ramamurthy said customers were "super-excited" about another payment option. As for CCC, Ramamurthy said the company already enabled more than $100 billion in commerce, and so payments within workflows was a "natural step for us" and a significant chance for long-term fianncial growth.
"CCC is systematically bringing digitization to every corner of the automotive and insurance industry," CCC markets and customer success Executive Vice President Barrett Callaghan said in a statement. "With the expansion of CCC Payments, we aim to eliminate two huge industry pain points: paper checks and phone calls. Our plans to integrate CCC Payments into our workflow solutions will be significant and particularly meaningful for our collision repair and lender customers who we expect will be able to use their single connection to CCC to manage receipt of their insurer payments digitally. CCC is excited to extend its digital capabilities to include payments, continuing to make good on the industry's vision for straight-through processing."
Asked by an analyst if CCC Payments would be booked on a per-transaction basis or would be another subscription service, Ramamurthy said the product was in the "very early stages" and CCC wasn't comfortable discussing its business model.
Ramamurthy also gave the analysts a sense of the company's interactions with OEMs. He said the "vast majority" of automakers were engaged with CCC for parts sales, and the company was working with "a number" of automakers on receiving telematics data for immediate claims processing.
Ramamurthy also observed that "we are seeing significant growth in digital parts procurement" in general, though much of the more than $13 billion in components sold to shops was still "mostly over the phone and other traditional means."
More information:
"CCC Announces Plan to Deliver on Industry Vision for Straight-Through Processing"
CCC, April 22, 2021
"CCC Information Services Inc. Announces First Quarter Fiscal 2021 Financial Results"
CCC, May 20, 2021
CCC first-quarter 2021 earnings call
CCC, May 20, 2021
"CCC Announces Plan to Deliver Enterprise Payments Platform to the P&C Insurance and Automotive Ecosystem"
CCC, May 4, 2021
Images:
The CCC logo is shown. (Provided by CCC/PRNewsFoto)
CCC CEO Githesh Ramamurthy. (Provided by CCC)
Share This: