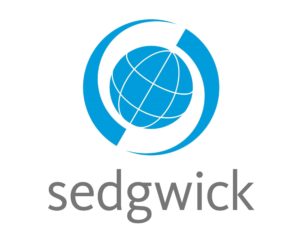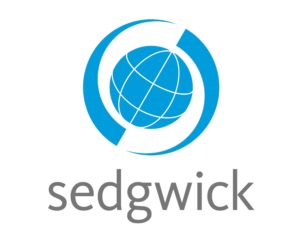 Insurance services company Sedgwick on Tuesday announced it had bought the auto damage appraisal companies Metro Appraisal and Automotive Damage Appraisers of the Southwest.
Automotive Damage Appraisers of the Southwest does business in Colorado, New Mexico and Texas. It dates back to 1952 and has the majority of its operations in New Mexico. It boasts that "We are not a network. When you assign a claim to us – we do the work not someone else!" It also says it has memberships in I-CAR and ASE.
"This partnership is a natural next step for the ADASW team; our long history serving customers in the Southwest region is well matched with Sedgwick's global history in insurance claims," ADASW President Barry Porter said in a statement. "We are thrilled to strengthen our combined network in the American Southwest and to become a part of the renowned Sedgwick organization."
Metro Appraisal operates throughout Florida but calls itself the the largest appraisal firm in the Southeast.
"Our regional expertise, paired with Sedgwick's national network of excellence in the claims space, will be the start of an exciting new chapter for the Metro team," Metro Appraisal President Scott Eskine said in a statement.
The Metro Appraisal website states the firm has more than 27 appraisers and handles more than 50,000 appraisals or inspections annually. (The site also stresses to insurers it "Utilizes LKQ and A/M parts, where applicable, when a savings can be realized" and "Will consider replacement allowances only when parts cannot be economically or properly repaired." A Sedgwick brochure also mentions "Experienced staff and advanced technology work in unison to maximize cost-effective parts.")
"We are excited to announce these strategic acquisitions and expand our solutions and footprint in the auto appraisal space," Sedgwick managing director for auto appraisals Chris Bakes said in a statement. "Adding ADASW and Metro to the Sedgwick family enhances our coast-to-coast auto solutions team and reflects our commitment to providing comprehensive, tech-driven claims solutions for our clients."
The ADASW and Metro Appraisal acquisitions come less than a year after Sedgwick bought Nationwide Appraisals and entered the auto damage appraisal business. On Tuesday, Sedgwick called its "the U.S. leader in high quality auto and heavy equipment appraisal solutions."
"Adding Nationwide Appraisals to Sedgwick's comprehensive auto suite further enhances the company's fully in-house digital claims process," Sedgwick wrote in a news release last year. "The combined end-to-end solution provides first- and third-party claims handling, intake, appraisal, repair, vehicle replacement, salvage, quality control, liability assessment and other aspects of motor vehicle accident aftermath—all within one seamless network. Sedgwick's centralized and flexible auto claim process offers new and existing customers efficient and high-quality service."
Sedgwick says it has more than 1,000 independent auto and heavy equipment appraisers. It said in most locations, it requires ASE and I-CAR certifications.
The company also touts quick turnaround times — as little as 2-3 days — and innovative workflows and processes in its auto appraisals. It also offers the option to send out an appraiser for a "photos only solution," which appears to refer to Sedgwick taking photos and collecting some details about the vehicle but then leaving it up to the insurer to write the estimate.
Sedgwick is a portfolio company of the publicly traded Carlyle Group, which manages $260 billion in assets and according to Nasdaq has a market cap of nearly $15.69 billion.
Fueled by public investors and private equity capital, the auto body repair and the collision paint, body and equipment distribution industries have been undergoing consolidation.
We asked Sedgwick if a similar trend existed in the independent auto damage appraisal space and if the company planned to keep growing with consolidation.
"We are seeing more and more carriers are preferring national coverage vs controlling their own regional network," Bakes said in a statement. "We foresee additional consolidation in the market and Sedgwick is always looking for the right opportunities to add value to our company, network and client base."
More information:
"Sedgwick grows automotive claims solutions with two strategic acquisitions"
Sedgwick, June 8, 2021
"Sedgwick Acquires Nationwide Appraisals"
Sedgwick, Sept. 8, 2020
Featured image: The Sedgwick logo is shown. (Provided by Sedgwick via PRNewsFoto)
Share This: