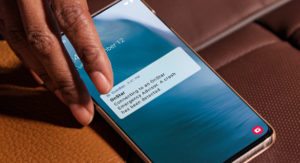 General Motors on Monday announced that the owner of any vehicle make could subscribe to OnStar Guardian app — effectively delivering OnStar collision-related services into competitors' vehicles.
General Motors had already enabled GM owners with a subscription to OnStar Safety & Security the opportunity to expand the service to seven relatives or friends who drove competitors' vehicles via the OnStar Guardian app. GM would monitor and protect those additional users with the sensory capabilities of the user's smartphone rather than in-vehicle telematics.
In-vehicle telematics are considered to be the most accurate option, but smartphone technology has been viewed as good enough to serve as a proxy. Smartphone accelerometers, gyroscopes, and GPS locators make for a powerful package, and it's even possible for a smartphone barometer to detect via air pressure changes that an airbag has blown!
OnStar Guardian includes Mobile Crash Response, Emergency Services, Location Status and Roadside Assistance. The first of these includes automatic crash detection on OnStar's part.
"When you need to travel, the OnStar Guardian app brings Mobile Crash Response to any vehicle you or your loved ones are in," GM wrote in June 2020. "The Guardian app is designed to use your smartphone's sensors to help detect a crash and alert an Emergency-Certified OnStar advisor, who can connect with first responders. Mobile Crash Response services can connect you to an OnStar advisor automatically on Android devices only."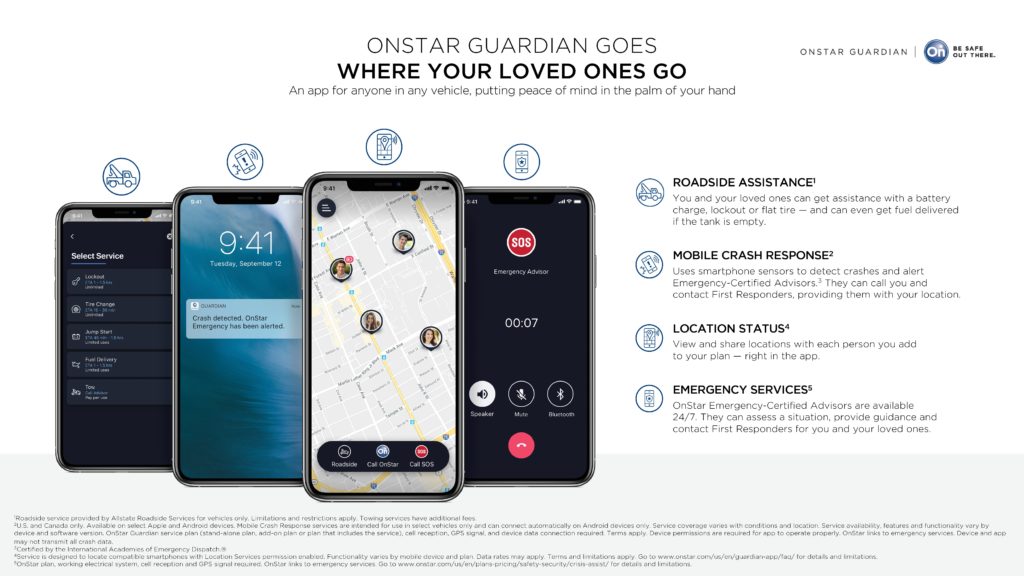 GM brand and global connected services spokeswoman Stephanie Obendorfer pointed out other benefits of a smartphone-based app. A loved one would have the OnStar features "in a ride share or a friend's car, for example," she wrote in an email Monday. "The other benefit to OnStar Guardian is that users are able to use the app while out walking. If they encounter an emergency situation, they are able to press the emergency SOS button embedded in the app to speak to an OnStar Advisor, who is able to help."
OnStar Guardian costs non-GM owners $15 a month after a free 30-day trial. It also extends to seven loved ones, which could make for an attractive package and perhaps even undercut other OEM's subscription plans for similar services.
GM has said it would recommend its certified collision repair network to OnStar users. We asked if it would recommend GM-certified shops to OnStar Guardian users who own other vehicle manufacturers' models, and if those recommendations would be refined to reflect only GM-certified shops who were also certified by that competing OEM.
"When a customer involved in an accident, our first priority is to ensure they are able to receive the proper medical care from first responders, if necessary," Obendorfer wrote in an email. "Should they need help finding a repair facility, we are able to offer that assistance as well. If that is the case, we are able to work with them to have their vehicle taken to the customer's preferred repair facility.
More information:
"General Motors Expands Access to OnStar Guardian App"
General Motors, June 7, 2021
General Motors Guardian App webpage
Featured images: General Motors said June 7, 2021, it will let non-GM owners also subscribe to the OnStar Guardian app. (Provided by GM)
Share This: