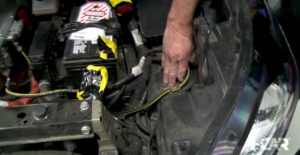 Collision repairers are used to adhesive bonding, but there's another automotive bonding concept shops should also learn, according to I-CAR.
"Bonding" in the context of vehicle electrical systems provides a valuable hedge against electrocution when repairers work on electric vehicles, the educational organization explained in a video released earlier this year.
"Bonding is your lifesaver," I-CAR director of technical programs and services Dirk Fuchs said during one of the panel discussions in the Feb. 14 video. The education provider also published edited excerpts of the discussion in a Collision Reporter magazine this year.
A shop changing components should always verify the bonding, Fuchs said.
I-CAR lead subject matter expert Jeff Poole in a subsequent featurette described a large cable extending from what appeared to be the inverter drivetrain control to the chassis and then to the 12-volt negative battery terminal on a Nissan Leaf. (The negative battery lead had already been disconnected and taped for protection in an earlier featurette as a battery isolation measure.)
Fuchs called this an example of bonding. "On electric vehicles, it's our lifesaver," he said. The method refers to connecting components to one another over the chassis, according to Fuchs.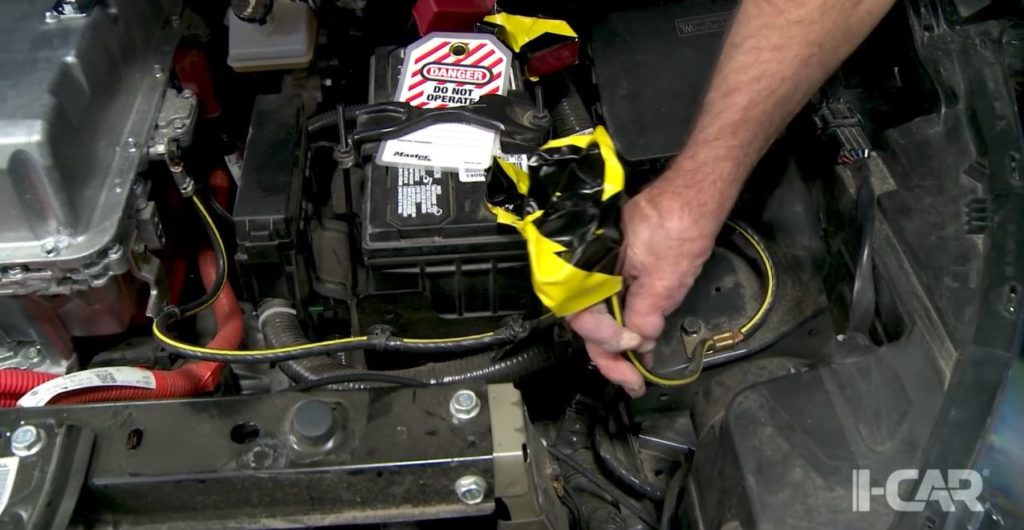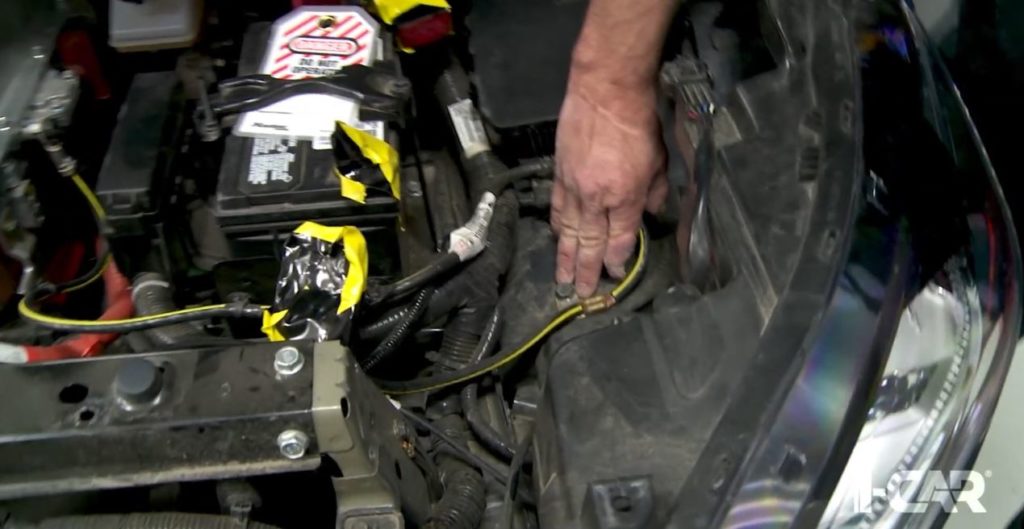 Internally, the human body has "relatively low" electrical resistance, according to Poole. (Around 1,000 Ohms, which would be enough to receive a shock from electricity traveling through one's body on the way to the ground, Fuchs said.) But the bonding cable's resistance was likely "extremely low," Poole said.
Electricity takes the path of least resistance, Fuchs said.
Even though a repairer would isolate the electrical system, an insulation failure still posed a risk, according to Fuchs. If a technician came into contact with a system with an insulation error, "this would save my life," Fuchs said.
The current would be diverted by the bonding.
However, if the repairer came into contact with a second insulation error, "that would be a problem," Fuchs said.
Poole called bonding an "extremely important" concept and a safety redundancy. He said some OEMs don't emphasize it as much as others, but I-CAR "pretty methodically" teaches the idea to its students so it can be understood "more granularly." It's a consideration even on hybrids, he said.
An insulation monitor checks component housings for high-voltage leaks, according to Fuchs. However, it would be stymied by a situation where the bonding cable was completely oxidized or lost contact and no loop the ground, insulation monitor and high-voltage system existed, he said.
"It will not detect anything," he said.
Thus, many OEMs instruct repairers to check bonding, Fuchs said. This requires a device known as a milliohm-meter — a different tool than the traditional digital volt Ohm multimeter (DVOM), according to Fuchs.
The milliohm-meters' probes have two tips rather than one point, according to Fuchs. One applies a measurement current, such as 1 amp, and the other serves as a volt meter.
Applying that single amp and using a milliohm-meter allows a repairer to detect tiny resistance variations, data which couldn't be tracked with a DVOM alone, according to Poole.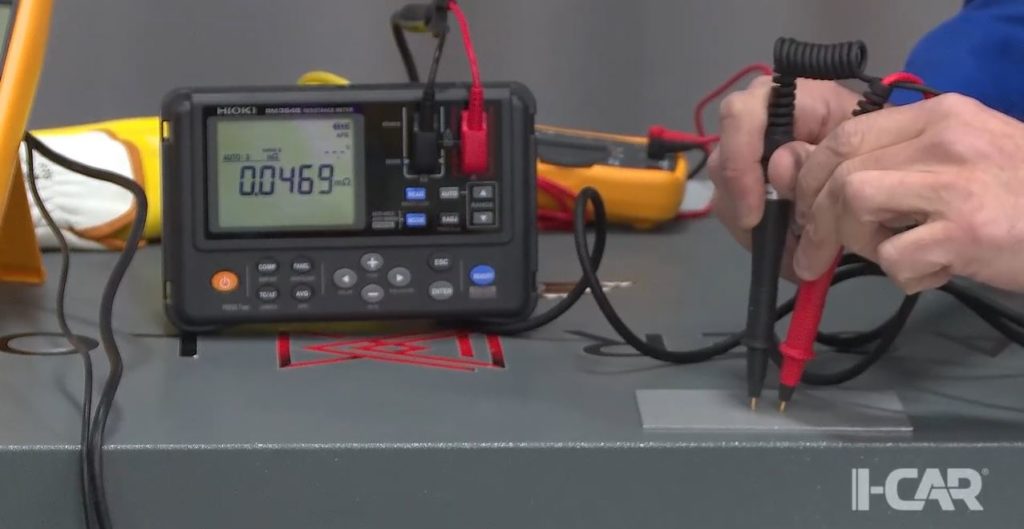 Fuchs demonstrated how applying the milliohm-meter terminals close to one another on a small piece of steel returned 0.0469 milliohms — "really accurate." Placed slightly farther away, the reading grew to 0.1869 milliohms.
A traditional DVOM touched to the steel would likely just return a zero-Ohm result, Poole said. It couldn't capture the finer measurements available to the milliohm-meter.
Fuchs said a three-foot-long cable would return a resistance of about 1 milliohm. If the resistance reading were much higher than expected, he would know "my bonding is not that great."
In Europe, a regulation ties the 3-foot/1-meter length to the 1 milliohm reading and calls for the entire system to fall below 100 milliohms, according to Fuchs. But Poole said he's also seen OEM procedure guidance on this topic for American repairers.
As the vehicle is reassembled, the automaker will call for a "final resistance test" and provide specifications to guide the repairer.
So the milliohm-meter is a "really important tool," Fuchs said.
More information:
"Collision Reporter Electrification Roundtable"
I-CAR, Feb. 14, 2021
"HOW I-CAR'S TECHNICAL SERVICES, CURRICULUM AND PROGRAMS TEAM IS ON THE FOREFRONT OF VEHICLE ELECTRIFICATION" (Features edited excerpts from video)
I-CAR Collision Reporter, 2021
Links to some I-CAR electrified vehicle courses
Links to official OEM repair procedure websites
Images:
I-CAR lead subject matter expert Jeff Poole indicates an electrical bonding point on an unspecified Nissan Leaf. (Screenshot from I-CAR video)
I-CAR lead subject matter expert Jeff Poole holds up a taped off negative battery connector also attached to a Nissan Leaf chassis via bonding. (Screenshot from I-CAR video)
I-CAR director of technical programs and services Dirk Fuchs demonstrates a milliohm-meter during a February 2021 I-CAR video. (Screenshot from I-CAR video)
Share This: