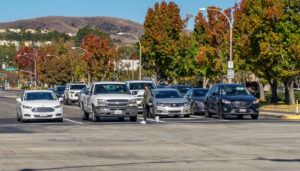 IHS Markit on Monday announced the average light vehicle age has risen nearly two months since 2020 and broken the 12-year mark.
2021's 12.1-year average follows 2020's mean age of 11.9 years. A decade ago, the average vehicle wasn't even 11 years old.
Nevertheless, IHS Markit expressed doubt that the prior year's pace represented a long-term trend — which is potentially good news for the collision industry.
"The pandemic-induced rate of increase in average age is expected to be short-lived as 2021 will see a return of new vehicle registrations and increased activity in used registrations as we adapt to post-pandemic norms," IHS Markit wrote in a news release.
IHS Markit said the COVID-19 pandemic led to a "drastic reduction" in new car sales and a 20-year high in "scrappage rate," which refers to the 15 million vehicles that left the "active population."
Normally, scrappage would lower the average vehicle age as old cars leave the roads — but 2020 saw the opposite occur, according to IHS Markit. It attributed this to fewer new cars being sold to replace the departing ones and the 13 percent decline in miles driven last year.
"2020 was a radical departure from the norm and challenged assumptions about how vehicle owners use their vehicles and accumulate miles; from a vehicle fleet perspective, one of the real surprises was the number of vehicles that suddenly exited the active population," IHS aftermarket solutions associate director Todd Campau said in a statement.
CCC's 2021 "Crash Course" reported 20.5 percent of all 2020 auto insurance claims yielded total losses, up from 19.2 percent in 2019 and way up from 15 percent in 2010. This trend has been attributed in part to the pandemic's lower road congestion permitting faster speeds and worse crashes. That no doubt accounts for some of the scrappage.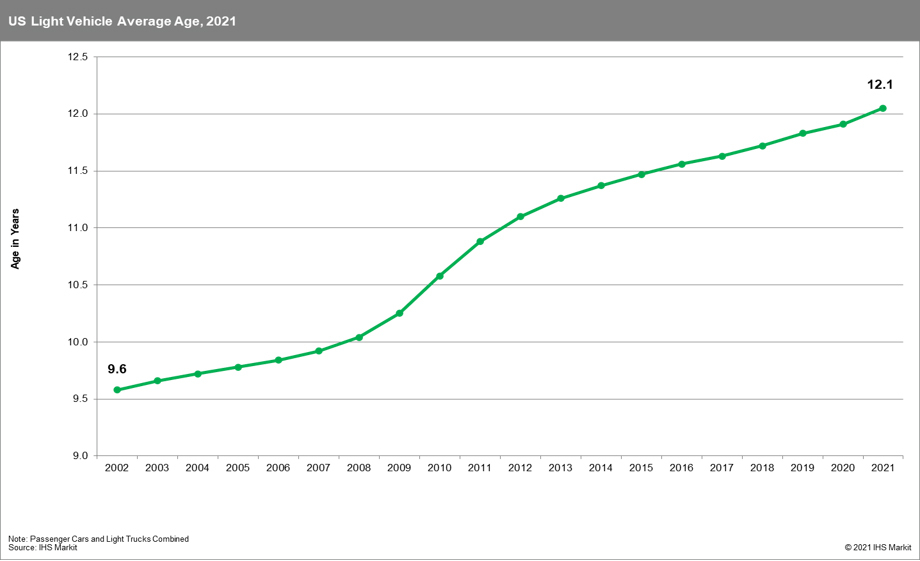 But IHS Markit also described 2020 scrappage which didn't necessarily sound permanent.
"According to the analysis, the rate and mix of vehicles leaving the population point to the possibility that the volume may be inflated due to a larger percentage of vehicles that may not have been registered due to lags in state requirements for registration renewals, more vehicles being put into 'storage' due to COVID-19 restrictions in many locations and work from home initiatives," IHS Markit wrote.
The analysis firm thought vehicle owners might sell off or trade up garaged vehicles whose registrations might have lapsed.
"The microchip shortage and subsequent inventory levels for new vehicles have created a situation in which used vehicle values have gotten extremely high, so a vehicle owner who may have kept a vehicle in the garage that they were not using in 2020, now instead may take advantage of the opportunity to either reduce the number of vehicles in their garage, or trade up to something newer while the demand and value is extremely high on their used vehicle," Campau said in a statement.
IHS Markit feels the microchip challenge ought to hurt new vehicle production through the end of this year, but it thinks OEMs will still sell 16.8 million new vehicles in 2021. Such strong sales "can be expected to mute average age growth," the firm wrote in a news release. IHS Markit said new-car sales were also strong in the second half of 2020, with 8 million new registrations reported.
One of the main factors spurring total losses is vehicle age, CCC director and industry analyst Susanna Gotsch said earlier this year. 64.6 percent of all totals in 2020 were at least seven years old. "The depreciation cost becomes a major factor," she said.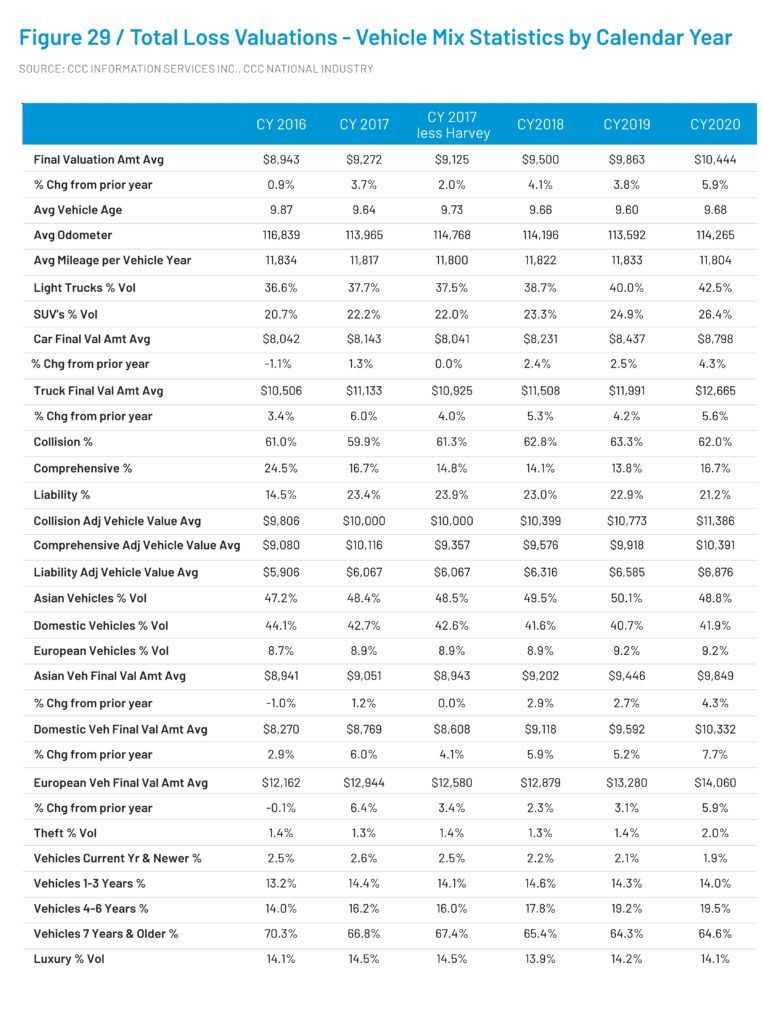 Even spiking used vehicle prices might not have enough of an impact to keep a vehicle in the repairable column. This, while IHS Markit presents the aging fleet as a source of "vehicle maintenance opportunities" and a boon to the automotive aftermarket, it's potentially problematic for body shops.
"(T)he industry is entering a period of strong growth in the aftermarket 'sweet spot' – those vehicles 6-11 years of age – as record sales years begin moving into that age group over the next 5 years which will serve as a tailwind to aftermarket revenue growth," IHS Markit wrote.
But the average repairable vehicle in an auto insurance claim was just 6.17 years old, according to CCC. Only 36.9 percent of repairable vehicles were seven years or older, and by 9.68 years, the average vehicle is a total loss, according to CCC.
2021 also saw the vehicle fleet itself decrease for the first time since 2012, which would potentially be a problem for both body shops and mechanics in terms of a lower pool of prospective customers. In January, only 279 million vehicles were on the road, down from nearly 281 million in 2020, according to IHS Markit.
More information:
"Average Age of Cars and Light Trucks in the U.S. Rises to 12.1 years, Accelerated by COVID-19, According to IHS Markit"
IHS Markit, June 14, 2021
CCC, March 2021
Images:
A masked woman walks past stopped traffic Nov. 27, 2020, in Brea, Calif. (sanfel/iStock)
IHS Markit data on light-duty vehicle ages between 2002 and 2021. (Provided by IHS Markit)
CCC found 20.5 percent of all claims to be total losses last year, up from 19.2 percent in 2019 and way up from 15 percent in 2010. (Provided by CCC)
Share This: