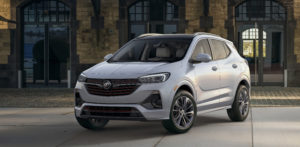 Rather than demand extensive inspections or replacements after any crash, General Motors' recently revised "Repairs and Inspections Required After a Collision" document (No. 5807146) draws a distinction between major and minor damage.
On minor collisions where no damage arose beyond "minor outer body panel cosmetic distortion," the repairer would still have to conduct a mandatory seven-step seat belt check, but the shop could forgo other inspections and part replacements. If the damage exceeded the "minor" threshold, then multiple additional safety operations become mandatory, according to GM.
But repairers and insurers should be aware: GM means truly "minor" outer body panel distortion, based on a presentation by the OEM to a VeriFacts Guild 21 call Thursday.
If a fascia is cracked and no other damage arose, it'd be considered minor, GM wholesale dealer channel collision manager John Eck said. But if the repairer found damage to the bumper reinforcement beam behind that fascia upon teardown, then the damage has exceeded that minor threshold — it's structural, Eck said.
"In instances of vehicle collision where damage exceeds minor outer body panel cosmetic distortion, unrelated components can be subject to damage outside of obvious visual detection method in the area of impact," GM wrote in the document. "The table below references components requiring inspection or replacement to promote a safe and quality repair. Some inspections may require disassembly of vehicle components or additional functional tests. If you detect any damage, replace the component."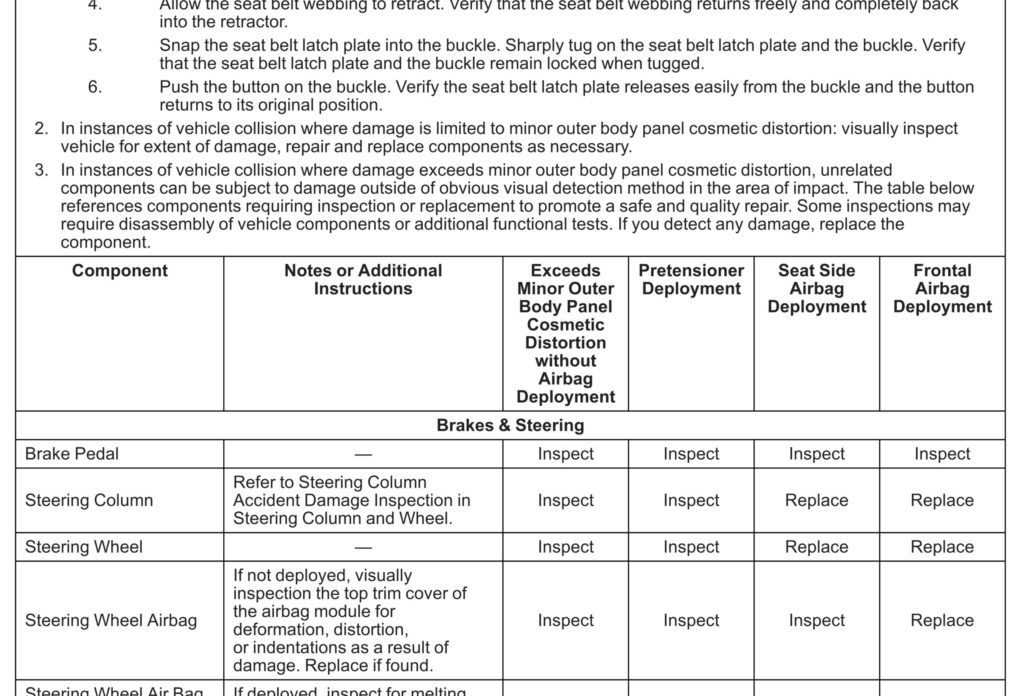 Eck gave examples Thursday of what GM would consider minor and what it saw as severe enough to trigger the additional checks.
"What we're saying is, 'Hey, once we start peeling this vehicle back, and it's only cosmetic, and it's not anything structural like bumper bars, or pillars" or a rocker panel, then the damage would be considered minor.
Asked later specifically about a dime-sized dent on a rocker panel, Eck reiterated rocker panel damage wouldn't be cosmetic. "That would be structural," he said.
The shop would fix or replace the minor damage per OEM procedures and move on without having to initiate a more involved series of safety operations.
"If you see further damage, of course you would drill down and continue to go down that route until you saw no damage," Eck described GM's view.
A side-view mirror knocked out while backing out of a garage would be minor, Eck said. Damage to a bolt-on fender would also be seen as minor if the mounting brackets or structural support brackets remained undamaged, according to Eck.
Eck was unable to offer conclusive guidance on where door damage would fall on GM's major/minor boundary. Initially, he proposed that a full door replacement might be viewed as minor if no damage extended beyond the door to structural parts like the rocker panel and pillars. But when the audience raised the issue of the impact beams found within automotive doors, Eck couldn't rule out the prospect of door damage exceeding GM's minor threshold. He said input from a GM engineer would be needed to answer the question.
Should a vehicle's damage be determined to exceed the minor threshold, document walks shops through the appropriate inspection or repair operations depending on which of four conditions exist following those more severe collisions:
The damage "Exceeds Minor Outer Body Panel Cosmetic Distortion without Airbag Deployment."
A seat belt pretensioner has deployed.
A seat side airbag has blown.
A front airbag has blown.
The revised inspections and replacements instructions for minor damage do not change GM requirements for scanning and calibration, according to Eck.
"This … doesn't replace scanning and calibration," Eck said.
Eck's discussion presented an example of this distinction.
A repair or replacement involving only a bumper fascia or a side-view mirror with no other damage or airbag deployment would be an instance of minor exterior cosmetic distortion, according to Eck. The threshold for the conditional extensive vehicle inspections wouldn't be met.
However, side-view mirrors and bumper fascias can also be relevant to advanced driver assistance systems. Eck said any work involving such a part would mean scanning and calibration of ADAS "absolutely still need to be done."
The next VeriFacts Guild 21 call will occur at 2 p.m. July 8.
More information:
General Motors OEM repair procedures
"Repairs and Inspections Required After a Collision"
General Motors, May 2021
Images:
The 2020 Buick Encore GX is shown. The Encore GX was Buick's best seller in 2020. (Provided by Buick)
General Motors announced Thursday it responded to feedback about its post-collision safety inspection and replacement requirements with revised guidance on when certain work became necessary presented in a more technician-friendly format. An excerpt is shown here. (Provided by General Motors)
Share This: