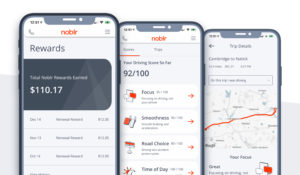 USAA on Thursday announced it would buy the smartphone telematics insurer Noblr and use it to sell mileage-based policies.
Terms of the deal were not disclosed.
Noblr has the capability to detect and track risky driving actions as well as miles driven using the sensors within a smartphone.
But USAA said it would keep Noblr separate from the existing USAA SafePilot smartphone-based telematics program, "which primarily uses behavioral data." USAA will keep both programs optional.
USAA described Noblr as a "usage-based insurance" (UBI) alternative to SafePilot's "behavior-based insurance" (BBI). It noted that some of the USAA military consumer base was "highly mobile and frequently deployed."
"The acquisition of Noblr, Inc. increases our competitiveness in the marketplace and adds the choice of UBI capability for our members," USAA CEO Wayne Peacock said in a statement. "Members will get personalized pricing that fits their risk and usage profile, better control over the cost of their auto policies and an exceptional end-to-end digital experience."
Testimonials on Noblr's website find customers describing being able to save $50-$150 a month.
USAA is expected to close on Noblr later this year. It plans to expand usage-based insurance from Noblr's current eight states to the rest of the country "over the next three years," including adding more states this year.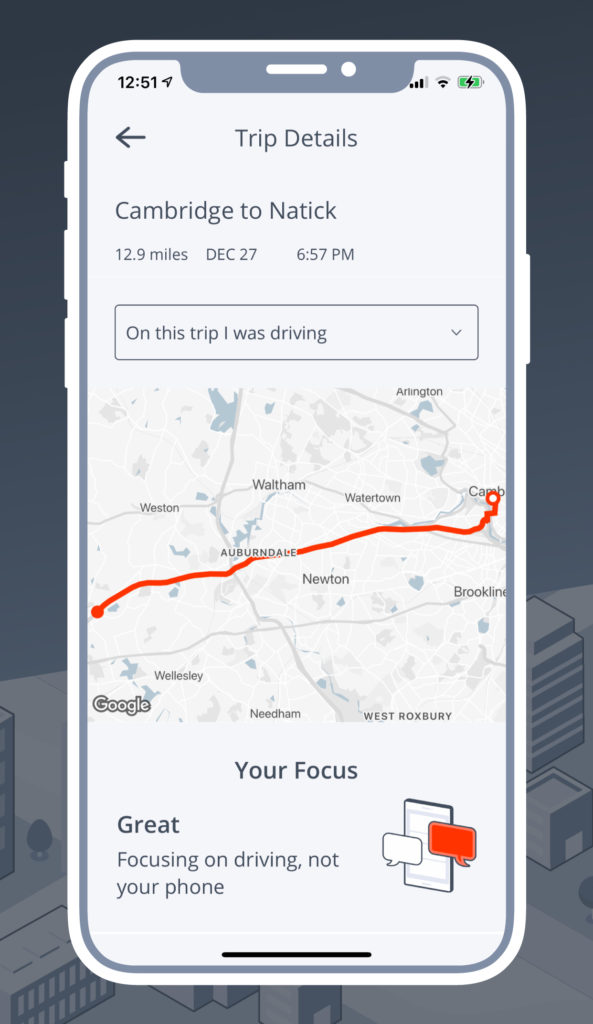 "This is a wonderful opportunity for the Noblr team to quickly and significantly expand the implementation of usage-based telematics to more states and to serve our military families, USAA members," Noblr CEO Gary Tolman said in a statement. "We look forward to being a part of the USAA team as they embark on their next century."
SafePilot by itself appears to have been a success for USAA, which in February announced plans for "an aggressive SafePilot roll-out in the majority of states throughout 2021." USAA observed a 200 percent increase in SafePilot usage last year and a 50 percent opt-in rate among new customers.
We asked USAA why it would keep SafePilot and Noblr separate rather than marrying them into a single telematics offering.
"Usage-based insurance (UBI) is typically a personal auto insurance product that bases the cost of a policy on how often a driver actually drives," USAA spokeswoman Lara Hendrickson wrote in an email Tuesday. "For Noblr, Inc.'s product, data is collected on how much the driver drives, and adds what type of road the driver is driving on, time of day the driver is driving, how the driver is driving (like smoothness and braking behaviors) and whether they are texting. The data is collected through the Noblr app and analyzed by the insurer, which then uses it to determine the variable portion of the bill. This is complementary to our SafePilot BBI technology. Both technologies are focused on providing highly competitive auto insurance pricing based on individual preferences and behaviors."
A telematics program also provides an insurer with the means to detect collisions, offer emergency assistance to consumers who need it — and theoretically initiate and begin managing the claim process immediately.

USAA last year added Telematics Enabled Auto Claims (TEAC) to SafePilot. Currently, this feature allows policyholders to expedite the claims process by granting permission for USAA to review telematics data related to loss time, date and location.
"The next phase of TEAC will be the crash detection experience," Hendrickson wrote Tuesday.
SafePilot is farther along in this regard than Noblr, according to Hendrickson.
"Noblr does not currently offer crash detection or electronic first notification of loss," she wrote.
More information:
"USAA Announces Plans to Acquire Insurtech Company Noblr, Inc."
USAA, June 10, 2021
Featured images: USAA will purchase usage-based provider Noblr, which can track mileage and driving behavior using a policyholder's smartphone. USAA said it would keep Noblr separate than USAA's existing behavior-based insurance program SafePilot. (Provided by Noblr)
Share This: