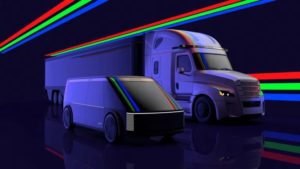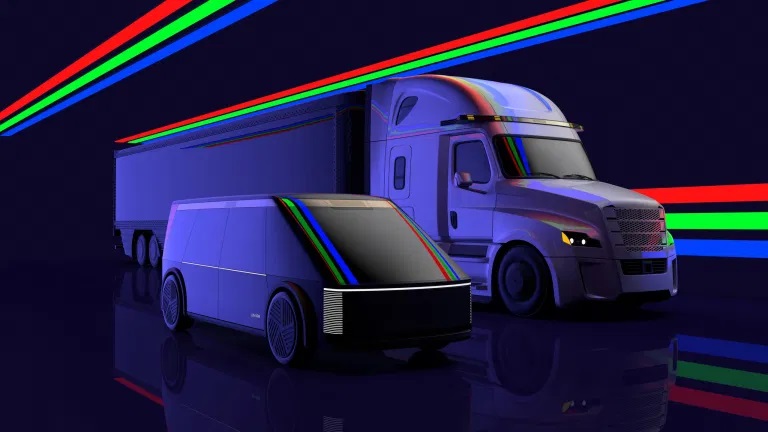 Sensor manufacturer Luminar on Tuesday showed off its "Blade" concept for integrating its "Iris" lidar into the roofline of a vehicle. It's an cleaner look than some of the headgear sported by would-be autonomous vehicles.
"Luminar's Iris is the first autonomous technology designed to marry form and function: it combines performance, auto-grade robustness, scalability, and automotive aesthetic seamlessly," Luminar wrote in a news release. "Iris was designed from the beginning to be cleanly integrated into the vehicle roofline, displacing the roof-rack style conglomerates historically seen on autonomous development vehicles and leapfrogging bolt-on products in development."
The Luminar Iris uses laser pulses to "see" up to 250 meters away from the vehicle. Luminar says it can even handle dark objects like a black car at night.
Luminar has already released an image of a physical vehicle carrying Iris in the roofline, though it doesn't appear to have the technology on all four sides of the roof in the style of the Blade rendering.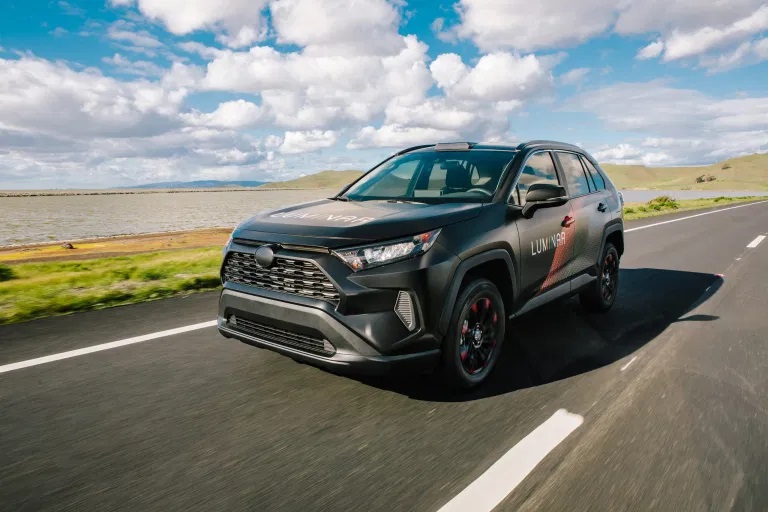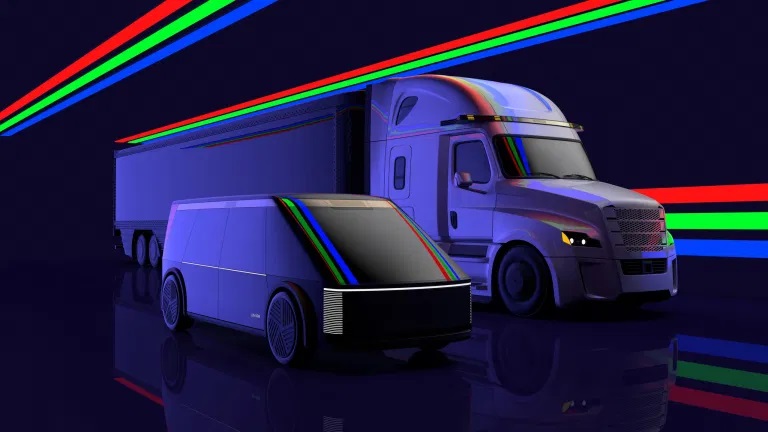 Luminar said its first consumer vehicle with Iris would appear "in conjunction with Luminar's OEM partners" in late 2022. At least one of these "OEM partners" is probably Volvo, which in 2020 also announced a Luminar-lidar-in-the-roof format coming in 2022.
"Volvo Cars' next generation SPA 2 modular vehicle architecture will be available as hardware-ready for autonomous drive from production start in 2022, with the Luminar LiDAR seamlessly integrated into the roof," Volvo wrote last year.
The OEM said it plans to use the sensor in an autonomous highway-driving feature.
"Soon, your Volvo will be able to drive autonomously on highways when the car determines it is safe to do so," Volvo Chief Technology Officer Henrik Green said in a statement last year. "At that point, your Volvo takes responsibility for the driving and you can relax, take your eyes off the road and your hands off the wheel. Over time, updates over the air will expand the areas in which the car can drive itself. For us, a safe introduction of autonomy is a gradual introduction."
Volvo said then it would combine Luminar's lidar with "cameras, radars and back-up systems for functions such as steering, braking and battery power installed on forthcoming Volvo cars equipped for self-driving." It said it and Luminar are "also exploring LiDAR's role in improving future advanced driver assistance systems (ADAS), with the potential for equipping all future SPA2-based cars with a LiDAR sensor as standard."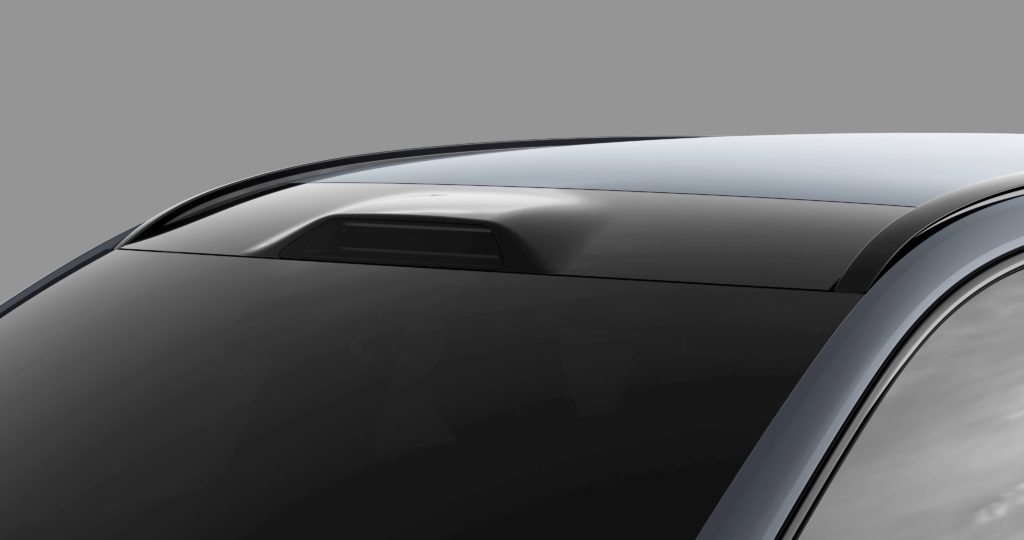 "Luminar is making the transition from the leader in lidar to the leader in automotive autonomy and safety. Historically autonomous vehicle companies have been exclusively focused on robo-taxis, but our focus has been building the technology foundation for autonomy starting with consumer vehicles and moving across verticals including trucks and robo-taxis," Luminar CEO Austin Russell said in a statement. "Ultimately, it takes more than just great technology to deliver great design, and that's exactly why we're proud to show off the Blade concept with Iris that goes beyond the cars of today and visualizes the robo-taxis and trucks of tomorrow."
Luminar said Blade permits "a new vehicle architecture that automakers can incorporate into vehicle development programs from the onset."
"Many technology companies under-appreciate the importance of design in envisioning fundamental technology architecture, especially when it comes to automotive. Luminar has redefined AV design with seamless consumer vehicle integration, and is taking it to the next level with the Blade concept," technology designer Gadi Amit said in a statement. "We hope that Blade can become the manifestation of blending lidar, autonomy, and next-generation vehicle design in an optimized and iconic way."
While the Luminar Blade autonomous taxi concept uses four lidars, one on each side, a Luminar Blade truck concept would put three lidars on the front of the vehicle "for long-range sensing in all directions." Luminar said it would be retrofittable onto Class 8 trucks.
More information:
"Luminar Debuts Blade, a Design Vision for Our Autonomous Future"
Luminar, June 15, 2021
"Next generation Volvo cars to be powered by Luminar LiDAR technology for safe self-driving"
Volvo, May 6, 2020
Images:
Luminar's "Blade" concept for integrating its Iris lidar into the rooflines of vehicles. (Provided by Luminar)
A physical vehicle with Luminar's Iris lidar integrated in the roofline. (Provided by Luminar)
Volvo in May 2020 said it plans to integrate Luminar's Iris lidar in roofs starting in 2022. (Provided by Volvo)
Share This: