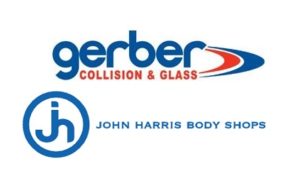 Gerber Collision parent company Boyd Group Services on Wednesday announced it had beefed up its presence in South Carolina and Georgia with the purchase of the John Harris Body Shops regional MSO.
Founded in 1975, John Harris Body Shops includes 13 South Carolina locations and three Georgia shops. The company boasts it is the "ONLY collision repair chain to be ISO 9001- 2015 Certified, signifying their commitment to continual process improvement and quality."
"We are very excited about this acquisition which expands our footprint in South Carolina and Georgia. We welcome these teams which have extensive collision repair experience and we look forward to working with them to provide high-quality repairs and outstanding customer service," Gerber Chief Operating Officer Kevin Burnett said in a statement. "The acquisition of these repair centers will introduce our brand and leading service model to new customers and further assist our insurance clients."
Gerber singled out John Harris' markets of Charleston, Columbia and Greenville, S.C., and Augusta, Ga., as particularly attractive.
Focus Advisors earlier this year highlighted John Harris Body Shops' as one of the industry's growing regional MSOs. Focus said the chain had relied on greenfield expansion.
Collision Hub earlier this month posted to Facebook a letter from the company to employees describing the sale. The Augusta Business Daily also reported on such a letter June 17.
"We want to thank you for growing with us and helping John Harris become a respected company in South Carolina," the document by owners John and Campbell Harris states.
"… JH has been approached by multiple companies in the past, but our conversations with Gerber date back to 2014. What we learned by talking to other organizations is that Gerber is the best fit for the future of John Harris Body Shop and its employees."
More information:
"Gerber Collision & Glass Acquires 16 Repair Centers in South Carolina and Georgia"
Boyd Group Services, June 30, 2021
Featured images: The Gerber Collision and John Harris Body Shops logos are shown. (Provided by Gerber, John Harris Body Shops)
Share This: