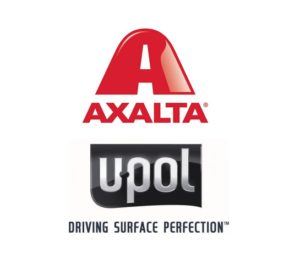 Axalta announced Wednesday it would buy auto body repair and refinish products manufactuer U-POL for about $590 million in cash.
U-POL's brands include Raptor, Dolphin, Gold, System 20 and Tiger Seal, and its products include coatings, fillers and adhesives. The company expects to do $145 million in net sales and produce earnings before interest, taxes, depreciation and amortization of about $38 million this fiscal year.
Axalta described the deal as supporting its efforts for smaller "Mainstream" body shops focusing on customer-pay repairs and "Economy" collision repair shops offering "low-cost" work.
Axalta said the $590 million price tag meant it was paying U-POL owner Graphite Capital a 12.5x multiple on EBITDA. The deal is expected to close by the end of the year, Axalta said.
Business Sale Report on Wednesday reported the deal gave Graphite a 4.5x return on the $141.96 million it paid for U-POL in 2010. Private Equity Wire reported Wednesday that U-POL doubled its sales under Graphite's tenure.
Axalta's news release Wednesday indicated that both companies would sell products through the others' jobbers.
"Axalta will accelerate growth of U-POL's products by expanding market access through Axalta's existing sales and distribution channels while leveraging U-POL's distribution channels to extend the reach of its Refinish Coatings portfolio to new customers," Axalta wrote.
Asked what collision repairers could expect in terms of factors like pricing, distribution and new services, an Axalta spokesman said collision repairers should expect "business as usual" after the change.
"For the foreseeable future, everything is business as usual," Axalta global corporate communications leader Michael Lane wrote in an email Thursday. "Body shop customers can expect the same quality products, pricing, people and service from U-POL. Our goal is to provide our combined customers with the best of both organizations.  U-POL has been highly successful over the years and with Axalta's resources and capabilities, even more customers will benefit from their outstanding products.  Once the deal closes, which is expected to take a few months, we'll be able to share more information."
"The two companies' cultures of innovation, quality, and strong operating principles are exceptionally aligned," Axalta global refinish coatings Senior Vice President Troy Weaver said in a statement Wednesday. "We look forward to serving customers with these additional capabilities and to welcoming U-POL's dedicated team members to the Axalta family."
Axalta thought the efficiencies gained by merging both companies' operations could be worth $10 million annually in 1.5-2 years. "Additionally, the identified commercial synergy opportunities are expected to create significant value over time," the paint manufacturer wrote.
"Axalta is the world leader in the premium refinish coatings segment. U-POL's expertise in refinish accessories and protective coatings is highly complementary to Axalta's business and expands our addressable market into the important and growing mainstream and economy-based refinish segment as well as the consumer do-it-yourself (DIY) aftermarket," Axalta CEO Robert Bryant said in a statement. "We also see opportunities for U-POL's technology in whitespace applications for other areas of our business, including Mobility and Industrial Coatings."
An Axalta slide describing the deal to investors described the mainstream market as "Smaller single location shops with some insurance workflow while relying on customer referral" and the economy market as "Smaller body shops providing low-cost collision repairs." Axalta said it had a 19 percent share in the mainstream market and a 9 percent share in the economy market globally."
More information:
"Axalta to acquire U-POL, a leading paint, protective coatings, and accessories manufacturer for the automotive aftermarket"
Axalta, July 7, 2021
Featured images: The Axalta and U-POL logos are shown. (Provided by Axalta via PRNewsFoto; Provided by U-POL)
Share This: