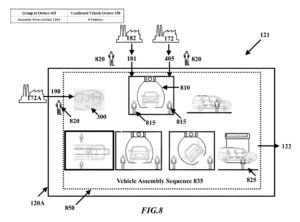 A British company seeks to patent a business process where new or existing OEMs looking to do small production runs of electric vehicles could outsource the assembly to auto body shops.
Setting up a conventional factory could cost at least $500 million and isn't suited for low-volume applications, such as 20,000-30,000 vehicles, Lightfellows Systems Integration Director Martin O'Connor said in a May interview.
"We're not there yet," O'Connor said. The return doesn't justify a conventional factory. It's the largest barrier to entry for would-be OEMs seeking to enter the business, he said.
But body shops also have experience assembling vehicles, O'Connor said.
Co-locating assembly operations able to produce four vehicles a day at multiple body shops could quickly add up to 25,000-30,000 vehicles produced annually, he said. This could work for a startup OEM — particularly since the rise of the no-dealership, direct-to-consumer business model — or even possibly a traditional automaker seeking to accommodate a small run.
The idea would be to deliver partially completed vehicles built by Tier 1s to the various body shops, who would then finish off the assembly, according to O'Connor. He noted that the Chevrolet Volt came to GM's assembly line with 75-80 percent of its parts already preassembled.
"To further support regional assembly of the vehicles at the AP's, LSI has separated the manufacture and assembly of the Primary Vehicle Structure (PVS) commonly referred to as a Body-In-White, from the final vehicle assembly," a proposal provided by Lightfellow states. "The PVS would be assembled at regional sites in proximity to the APs, and delivered as a structure direct to the APs, for final vehicle assembly. The separation of the assembly of the PVS from final vehicle assembly provides the OEM with the possibility of investigating several new design opportunities, including the use of lightweight materials. Depending upon the vehicle design, approximately 5-10 regional PVS assembly sites could support the AP's."
The body might not even need to be a traditional body-in-white. O'Connor mentioned the modular, carbon fiber-reinforced composite BMW i3 during our interview, and his patent application depicts a similar body cage being assembled offsite and shipped to the network of assembly body shops.
A supplier would ship a complete set of assembly components — a "big van with a load of bits tied up" — to the shop, while a big Tier 1 provides the primary vehicle structure, O'Connor said. Complexity would be mitigated by a limited range of options for customers, such as only two trims and six colors. Vehicles would only be assembled when a customer orders one.
This setup also permits just-in-time logistics and reduces dealer footprint. O'Connor cited Wards Auto 2017 data to note there's normally $110 billion worth of vehicles running around America outside of customers' hands. They might be in storage, in transit or at a dealership, he said. He said NADA statistics suggest the average dealer holds 200 cars at any one time. If a vehicle can be assembled in five days, "you don't need to have this many cars floating around."
"With increasing use of battery electric vehicles, greater component modularity, platform sharing, the increase in direct selling distribution models (including VW Agency and Tesla company owned models where the customer negotiates a price with the OEM and arranges delivery of the vehicle), and the high up-front cost associated with establishing a Conventional Assembly Plant (CAP), LSI see an opportunity in offering an alternative process to the OEM's, that may be better suited to meet the demands of future markets," LSI wrote.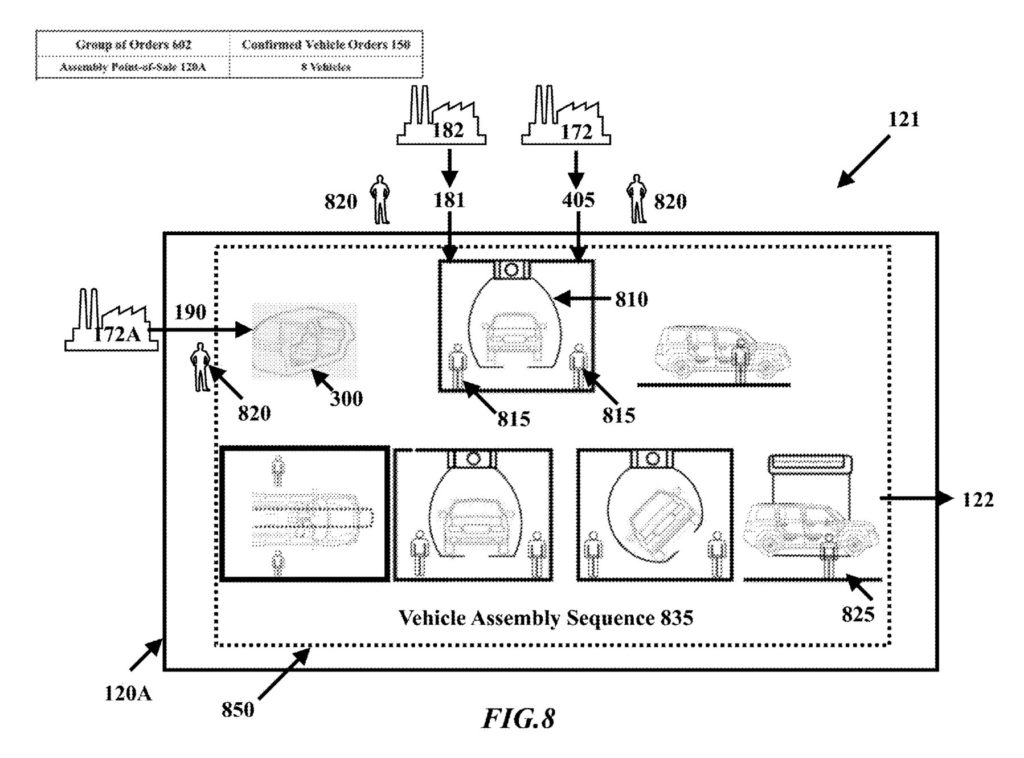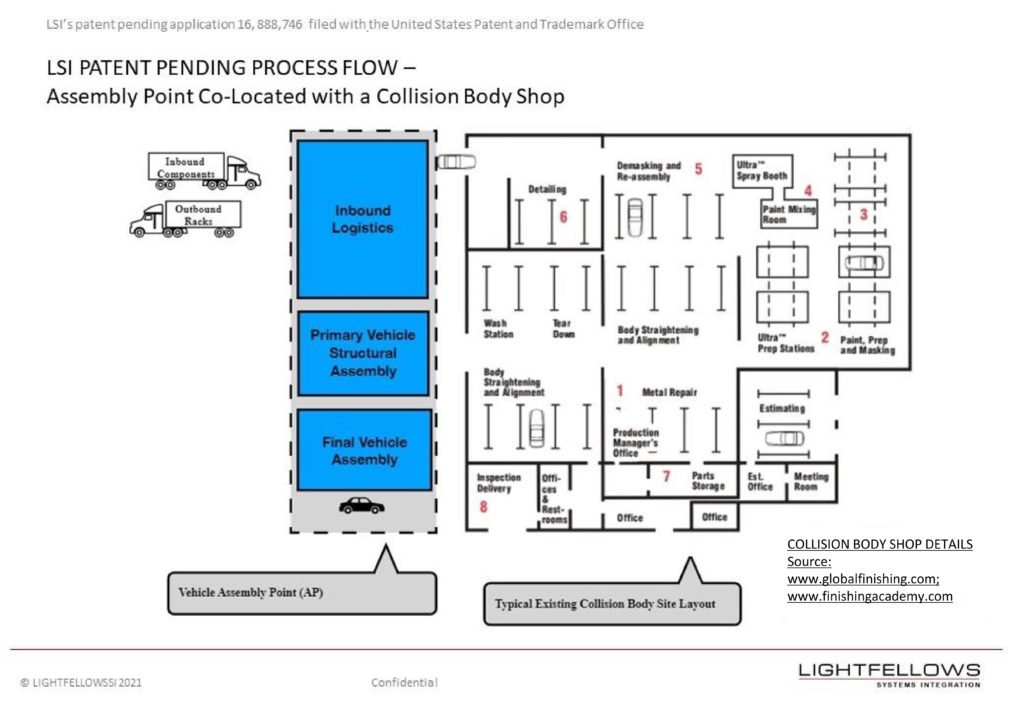 Considerations
At four vehicles a day, 50 assembly locations at 50 body shops nationwide could produce about 50,000 vehicles a year, O'Connor estimated. They'd be given a quality management system like that found in traditional OEM factories, according to LSI. O'Connor said this would involve certifying the shop and the suppliers of the vehicle parts to IATF 16949.
"We feel that the quality issue is the biggest single problem that would raise its head," O'Connor said.
O'Connor estimated that the body shop would need about 12,000 square feet of dedicated space, including an entry door, shaker rig and wet room. He anticipated the shop would need to invest $750,000 to $1 million in the site, including tooling and a rotary assembly sled.
This of course would presumably require whatever the OEM pays the repairer to equal or exceed the amount a shop could make by devoting that space to traditional collision repair.
O'Connor estimated the facility could make $2.5 million with a $2,500 assembly fee and a yield of four vehicles daily for 250 days out of the year. He said that's $17 per square foot or $400,000 per technician.
O'Connor estimated the assembly operation would need six technicians, two for assembly and the remainder for logistics and testing.
"Based upon our research of the collision body repair process (I-Car and Mitchell) we believe certain key personnel functions (at Collision Body Shops) can be leveraged to assemble new vehicles. These include personnel involved in the blue printing process of estimating and vehicle disassembly," he wrote.
The staff would also be expected to be dedicated to the assembly operation — and not able to be loaned out to a foreman on deadline pressure to finish collision repairs. "They would just be there to assemble cars," O'Connor said.
As far as mechanical service and repair and the actual customer delivery, LSI would rely on a network of independent service points separate from the body shops assembling the vehicles.
Correction: An earlier version of this report incorrectly characterized the percentage of a Chevrolet Volt preassembled before reaching the assembly line. According to Lightfellows Systems Integration Director Martin O'Connor, the Chevrolet Volt came to GM's assembly line with 75-80 percent of its parts already preassembled. The article has since been corrected to reflect this.
Correction: O'Connor has corrected an prior estimate of the amount of vehicles in America outside of customers' hands, such as those in storage, in transit or parked at a dealership. He said Wards Auto 2017 information puts the value of those units at $110 billion. The article has since been corrected to reflect this.
More information:
"REGIONAL MANUFACTURE AND ASSEMBLY OF VEHICLE AND VEHICLE STRUCTURE" patent application
Martin O'Connor, USPTO, Oct. 8, 2020
Images:
An illustration of how a collision repair facility could receive a body-in-white ("300") from an external factory and assemble the remainder of a new vehicle under a concept by Lightfellows Systems Integration Director Martin O'Connor, who seeks to patent it. (Image by LSI Director Martin O'Connor; provided by U.S. Patent and Trademark Office)
A diagram of how a collision repair facility would handle OEM vehicle assembly under Lightfellows Systems Integration's concept of outsourcing 20,000-50,000 vehicle production runs to traditional auto body shops. (Provided by LSI)
Share This: