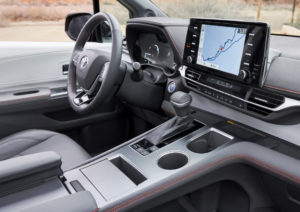 Toyota has revised a Collision Repair Information Bulletin to carry more definitive and universal language regarding scanning.
The old CRIB No. 191 bulletin language dated back to 2016. Toyota at that time called for a diagnostic check "if a vehicle has sustained damage as a result of a collision that may affect electrical systems" and said the OEM "strongly recommends" a pre- and post-repair scan.
The new CRIB No. 191 dated this month eliminates any ambiguity.
"It is necessary for repairers perform a 'Health Check' diagnostic scan before and after every repair if a vehicle has sustained damage as a result of a collision," Toyota wrote in the revised bulletin. (Emphasis Toyota's.) Look for it on the official Toyota OEM procedure website techinfo.toyota.com.
'Necessary' versus 'recommended'
Then-National General director of claims process and centralized service Jonathan Chase (now with CSAA subsidiary Mobilitas) told the April Collision Industry Conference that the semantics of "recommended" versus "required" OEM procedures can "jam up" carriers.
"We know when it's required, its pretty much slam-dunk," he said at the spring CIC. "We need to pay for it. It's not optional. Let's go do it."
But if an operation is "recommended" — particularly on a lower-severity claim — "people ask a lot of questions about that stuff," he said.
"And they're not trying to get out of it," Chase continued. They want to ensure the information justifying it would be "valid," he said.
Toyota's new "necessary" wording should therefore eliminate any doubt among insurers regarding scanning the OEM's vehicles.
'Damage as a result of a collision'
The new position statement's revision of 2016's scan criteria of "damage as a result of a collision that may affect electrical systems" to simply any "damage as a result of a collision" also might help keep insurers, repairers and consumers from getting bogged down in debating whether a crash affected a Toyota electrical system and needs a scan.
Which, if you think about it, might be a circular question that ends with having to scan the vehicle regardless, considering that not all Toyota DTCs trigger dash lights. So you might as well just instruct shops to perform a scan after any collision yielding damage, as Toyota has now done with the 2021 CRIB No. 191.
The 2021 bulletin leaves other 2016 guidance intact.
The new version retains the message, "Not all DTCs illuminate a MIL (Malfunction Indicator Light)" and still says Toyota scan Techstream tools and software can see all DTCs. (Emphasis Toyota's.)
While the 2021 CRIB continues to plug the Toyota Techstream line of scan technology, it also still offers repairers guidance for evaluating aftermarket scan tools.
"Before using an aftermarket scan tool, check with the manufacturer to ensure that their equipment can retrieve History, Pending and Current DTCs as well as 'Time Stamp' their occurrence on all Toyota vehicles," Toyota wrote in both the 2016 and 2021 CRIBs.
More information:
Featured image: The interior of a 2021 Toyota Sienna XSE. (Provided by Toyota)
Share This: