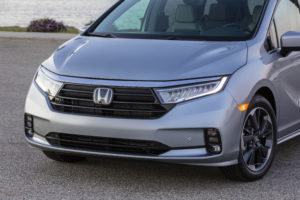 Honda has toughened the language on its terms and conditions for certified auto body shops to say shops "must" follow OEM procedures and "must" pre-and post-scan vehicles with Honda-approved processes.
The automaker had previously implied certified repairers must perform that work. The new language leaves no wiggle room.
"American Honda Motor is always looking for ways to improve the clarity and understanding of the program's purpose and of the expectation we have of repair centers on our certified collision programs," Honda national collision program manager Rossana Alvarez explained the tougher language in an email July 23. "The language was a naturally clarifying extension of language which already existed and created further alignment with the annual audit requirements."
"The Shop must follow Honda and Acura vehicle repair procedures from the most current Honda and Acura repair procedure data issued by Honda and Acura," Honda wrote in the new set of terms and conditions dated July 20. The new rules exist for both shops certified under the outgoing ProFirst certification program and its replacement Honda and Acura Certified Body Shop Program being phased in this year.
The old January program terms and conditions had already stated, "The Shop will refer to the Service Information System website for the applicable repair procedures and/or position statements for each model Honda or Acura vehicle to be repaired or serviced by the Shop." (Emphasis Honda's.)
The new version retains this language (but in plain text) immediately after the new definitive "must follow repair procedures" bullet point.
Honda also had declared, "The Shop is expected to and agrees to use the tools and equipment specified in the Tools and Equipment list for each Honda and Acura vehicle repaired or serviced by the Shop, and agrees to maintain all such tools and equipment within the Shop at all times." (Emphasis Honda's.)
This language remains (again, in plain text). But Honda has now prefaced it with a new bullet point declaring, "The Shop must conduct an American Honda-approved pre-scan and an American Honda-approved post-scan for every Honda and/or Acura vehicle involved in a collision as per the Honda and Acura position statements and the OEM position statement put forth on behalf of American Honda by the Alliance for Automotive Innovators."
"The opportunity identified was clarity for the industry and our Honda and Acura customers. 'Sort of implied' leaves a lot of room for improvement," Alvarez wrote, quote our description of the old scan and repair procedure language. "As you may be aware, continuous improvement is a core tenet of Honda and it is applied wherever an opportunity is identified.
Asked how Honda would look for compliance on these points, Alvarez wrote July 23: "We have looked for compliance for years through physical and virtual audits. Both of which have served us very well and will continue to do so."
Honda could potentially conduct more audits than before.
"The Shop shall maintain full, clear and understandable records in relation to its participation in the Program and its compliance with this Agreement," another new program term states. "American Honda reserves the right to inspect the premises of the Shop and to audit the Shop's records from time to time during normal business hours to determine the Shop's compliance with this Agreement and all Program Requirements."
Previously, Honda requirements had merely stated that Honda would be inspected annually, though "The Shop may be requested by American Honda to provide proof of adherence to program requirements at any point throughout the Shop's certification." This language remains in the July 20 terms as well.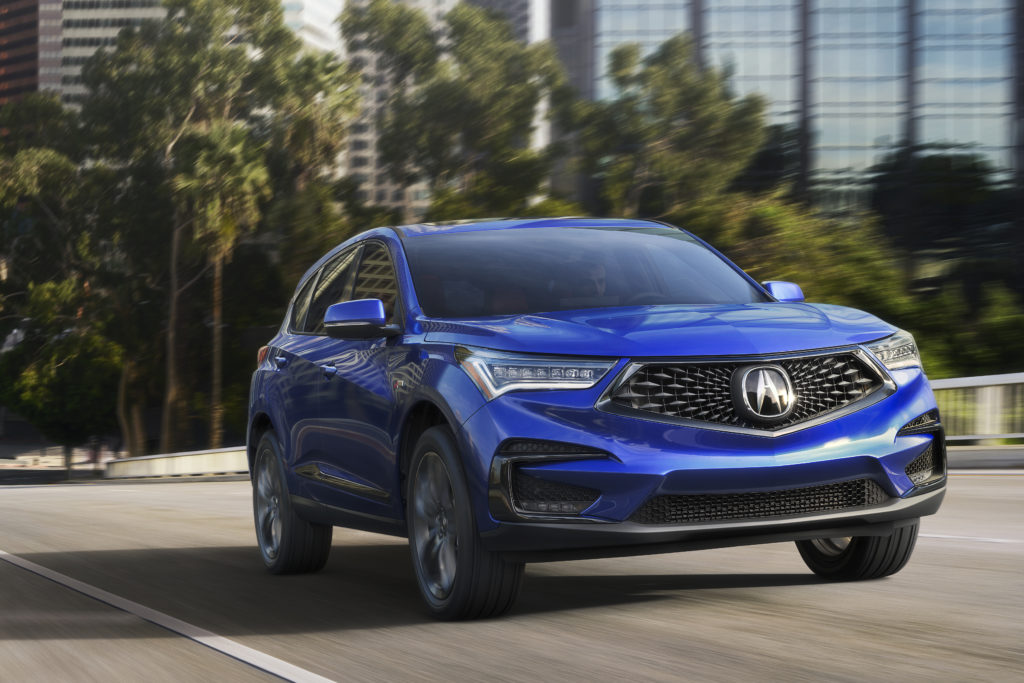 Honda also warned repairers that its failure to enforce the contract at one point didn't remove its ability to do so in the future.
"The failure or delay of any party to insist upon the performance of any of the terms of this Agreement in any one or more instances will not be construed as a waiver or relinquishment of the future performance of any such term, and the obligation of the parties with respect to any such future performance will continue in full force and effect," a new general provision states.
Finally, Honda-certified collision repairers must commit to limiting Honda's liability to the shop to the amount the repairer has paid into the program during the prior year. The Honda agreement now states:
TO THE EXTENT NOT PROHIBITED BY LAW, IN NO EVENT SHALL AMERICAN HONDA OR ITS AFFILIATES BE LIABLE FOR ANY INCIDENTAL, SPECIAL, INDIRECT OR CONSEQUENTIAL DAMAGES WHATSOEVER, INCLUDING DAMAGES FOR LOSS OF PROFITS, CORRUPTION OR LOSS OF DATA, FAILURE TO TRANSMIT OR RECEIVE ANY DATA, BUSINESS INTERRUPTION OR ANY OTHER COMMERCIAL DAMAGES OR LOSSES, ARISING OUT OF OR RELATED TO THIS AGREEMENT OR THE SHOP'S PARTICIPATION IN THE PROGRAM, HOWEVER CAUSED, REGARDLESS OF THE THEORY OF LIABILITY (CONTRACT, TORT OR OTHERWISE) AND EVEN IF AMERICAN HONDA OR ITS AFFILIATES WERE ADVISED OF THE POSSIBILITY OF SUCH DAMAGES.
THE MAXIMUM AGGREGATE LIABILITY OF AMERICAN HONDA TO THE SHOP UNDER ANY THEORY (INCLUDING BUT NOT LIMITED TO FRAUD, MISREPRESENTATION, BREACH OF CONTRACT, PERSONAL INJURY, OR PRODUCTS LIABILITY) IS LIMITED TO THE TOTAL AMOUNT PAID BY THE SHOP TO AMERICAN HONDA DURING THE TWELVE (12) MONTHS PRECEDING THE DATE THE CLAIM AROSE. THE SHOP AGREES THAT AMERICAN HONDA WOULD NOT HAVE AGREED TO OFFER THE PROGRAM TO THE SHOP IF THE SHOP DID NOT AGREE TO THIS LIMITATION. THIS AMOUNT IS THE SOLE AND EXCLUSIVE LIABILITY OF AMERICAN HONDA TO THE SHOP, AND IS PAYABLE AS LIQUIDATED DAMAGES AND NOT AS A PENALTY.
THE FOREGOING LIMITATIONS WILL APPLY EVEN IF THE ABOVE STATED REMEDY FAILS OF ITS ESSENTIAL PURPOSE.
The rules are effective July 20, but Alvarez said shops will be expected to sign when they certify or recertify this year.
"In an ongoing effort to continually add value to the American Honda Certified Collision programs, strengthen alignment with the programs' purpose of quality repairs on all Honda and Acura vehicles, and reflect recent vendor changes, American Honda is pleased to share revised ProFirst Certified Collision Body Shop Program Terms and Conditions as well as revised Honda and Acura Certified Collision Body Shop Program Terms and Conditions," Alvarez wrote to certified shops on July 20.
The definitive repair procedure language from the automaker could make it difficult to comply with both a direct repair program and the Honda certification program.
DRPs and OEM networks
Such challenge was discussed with regard to certification in general (and not Honda's program specifically) during last week's Collision Industry Conference.
Asked during a CIC Emerging Technologies panel July 15 if a DRP program and OEM certification program were naturally opposed, Assured Performance CEO Scott Biggs said about a third of his company's North American shops were certified for both an insurer and multiple OEMs.
It's not an either-or prospect, he said. "That is a misperception," he said.
However, he agreed that meeting both requirements involved "conflicting agendas." But if an insurer wants someone who could fix the vehicle correctly, they'll need to go to a certified shop, Biggs said. And if a shop wants to be recognized as performing the work correctly, they need certification, he said.
"I don't think you can be a high performer in both," said fellow panelist Aaron Schulenburg, executive director of the Society of Collision Repair Specialists. The expectations are different, he said.
"It's hard for them to coexist," said panelist Robert Grieve, owner of Nylund's Collision Center. He pointed to a 2020 vehicle brought to Nylund's for a post-repair inspection.
The vehicle had just 900 miles and a temporary license plate on it, he said. Yet a certified shop fixed it with an aftermarket hood, refurbished headlight and aftermarket air conditioning condenser, and the customer wasn't given the option of paying more for OEM parts, according to Grieve.
"That's trying to live in both worlds at the same time," Grieve said. "I don't think it works out well for a guest."
Wayne Weikel, Alliance For Automotive Innovation senior director of state government affairs and another CIC panelist, drew a different contrast between the two sets of networks. Most automakers publish the rules for their certified networks, he said. Yet he'd heard body shops describe not knowing if they are "in or out or not, knowing what you'll get dropped for" on DRP networks.
"I think that is part of the tension," he said of the difference between the two networks.
More information:
Honda and Acura Certified Collision website
Images:
The refreshed 2021 Honda Odyssey is shown. (Provided by Honda)
A 2019 Acura RDX is shown. (Provided by Acura)
From left, Society of Collision Repair Specialists Executive Director Aaron Schulenburg and Nylund's Collision Center owner Robert Grieve appear during a July 15, 2021, Collision Industry Conference Emerging Technologies Committee panel. (John Huetter/Repairer Driven News)
Share This: