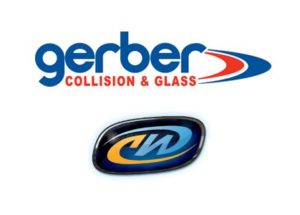 The Boyd Group on Wednesday announced subsidiary Gerber Collision would purchase the 35-location regional auto body repair chain Collision Works.
Terms of the deal were not disclosed. "The transaction is expected to be completed within the next few weeks, subject to certain closing conditions being fulfilled," Boyd wrote in a news release Wednesday.
Collision Works was founded in 1996 by CEO Jacob Nossaman. The company itself had been growing through expansion — its website still courts body shop owners looking to sell — including its recent purchase of the four-shop Car Craft chain in Oklahoma. It also made the Inc. 5000 list of America's fastest-growing small businesses in 2016 and 2019.
"The company has consistently grown its presence," Boyd observed in a news release Wednesday.
Collision Works does business in Oklahoma, Kansas and Missouri. Gerber already has a presence in those states, but adding the 22 Oklahoma and 12 Kansas Collision Works locations will make it a far more formidable competitor in those two states. Based on Gerber's locator Wednesday, the company only has five Oklahoma shops and a single Kansas location today.
"We are very excited about the opportunity to grow our footprint in these markets. Collision Works has a strong reputation and we look forward to working with them to provide high-quality repairs and outstanding customer service," Gerber Chief Operating Officer Kevin Burnett said in a statement. "We believe that adding these repair centers is a step in the right direction to meet our growth vision and will expand our ability to reach new customers and further assist our insurance clients."
The Collision Works acquisition announcement comes on the heels of another significant Gerber regional MSO purchase. On June 30, Boyd announced Gerber had closed on the 16-shop John Harris Body Shops chain found throughout South Carolina and Georgia.
Gerber also just bought Peotter's Collision Center in Appleton, Wisc., Boyd announced Tuesday.
Gerber's 22 new Oklahoma locations will be found in Ardmore, Bethany, Broken Arrow, Del City, Edmond (two shops), El Reno, Lawton, Moore, Mustang, Newcastle, Norman, Oklahoma City (three shops) Owasso, Shawnee, Tulsa (four shops) and Yukon. The MSO's 12 new Kansas shops will include sites in Andover, Derby, Junction City, Lenexa, Olathe and Wichita (seven shops). It will also have a new Missouri shop located in Grandview.
More information:
"Gerber Collision & Glass Agrees to Acquire 35 Repair Centers in Kansas, Missouri and Oklahoma"
Boyd Group Services, July 21, 2021
Featured images: The Gerber and Collision Works logos are shown. (Provided by Gerber, Collision Works)
Share This: