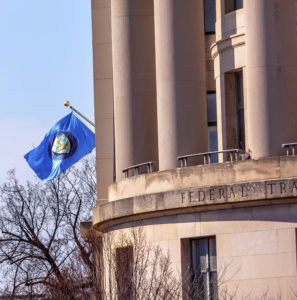 The Federal Trade Commission on Wednesday announced it had unanimously voted to get tougher on "repair restrictions that prevent small businesses, workers, consumers, and even government entities from fixing their own product" with a new policy statement.
"While unlawful repair restrictions have generally not been an enforcement priority for the Commission for a number of years, the Commission has determined that it will devote more enforcement resources to combat these practices," the Wednesday statement declares. "Accordingly, the Commission will now prioritize investigations into unlawful repair restrictions under relevant statutes such as the Magnuson-Moss Warranty Act and Section 5 of the Federal Trade Commission Act."
Heightened federal scrutiny of such topics could have ramifications for the auto industry and automotive aftermarket.
Automaker practices regarding secure gateway authorization of scan tools, telematics and restricting structural parts to certified shops could be in the agency's crosshairs. The FTC policy statement states:
In 2019, the Commission convened a workshop on "Nixing the Fix" and sought input from consumers, independent businesses, manufacturers, and others. Through this work, the Commission uncovered evidence that manufacturers and sellers may, without reasonable justification, be restricting competition for repair services in numerous ways, including: imposing physical restrictions (e.g., the use of adhesives); limiting the availability of parts, manuals, diagnostic software, and tools to manufacturers' authorized repair networks; using designs that make independent repairs less safe; limiting the availability of telematics information (i.e., information on the operation and status of a vehicle that is collected by a system contained in the vehicle and wirelessly relayed to a central location, often the manufacturer or dealer of the vehicle); asserting patent rights and enforcement of trademarks in an unlawful, overbroad manner; disparaging non-OEM parts and independent repair; using unjustified software locks, digital rights management, and technical protection measures; and imposing restrictive end user license agreements.
The FTC also encouraged consumers to submit comments about potential Magnusson-Moss Warranty Act violations. It noted it had only brought one case (involving MINI) and issued some warning letters — including at least one involving car warranties — since 2015. Increased attention to Magnusson-Moss on the part of the agency could lead to greater scrutiny of how automakers discuss alternative parts and warranties.
"We are carefully reviewing the Federal Trade Commission's new policy statement and its impact on the industry and consumers," Alliance for Automotive Innovation CEO John Bozella said in a statement Thursday. His organization represents nearly every major U.S. automaker.
A FTC "Nixing the Fix" report published earlier this year proved highly skeptical of manufacturer arguments — and highlighted criticism from Safelite, LKQ and the Auto Body Parts Association. There's no indication automakers weighed in on the matter.
"Some manufacturers make parts available only to their authorized repair networks," the FTC wrote in its "Nixing the Fix" report to Congress, citing research from LKQ. "For example, LKQ Corporation ('LKQ Corp.') stated that in the automobile industry, where replacement parts have been generally available outside of manufacturers' repair networks, several manufacturers, such as Volvo, limit the availability of key replacement parts to only their authorized repair networks."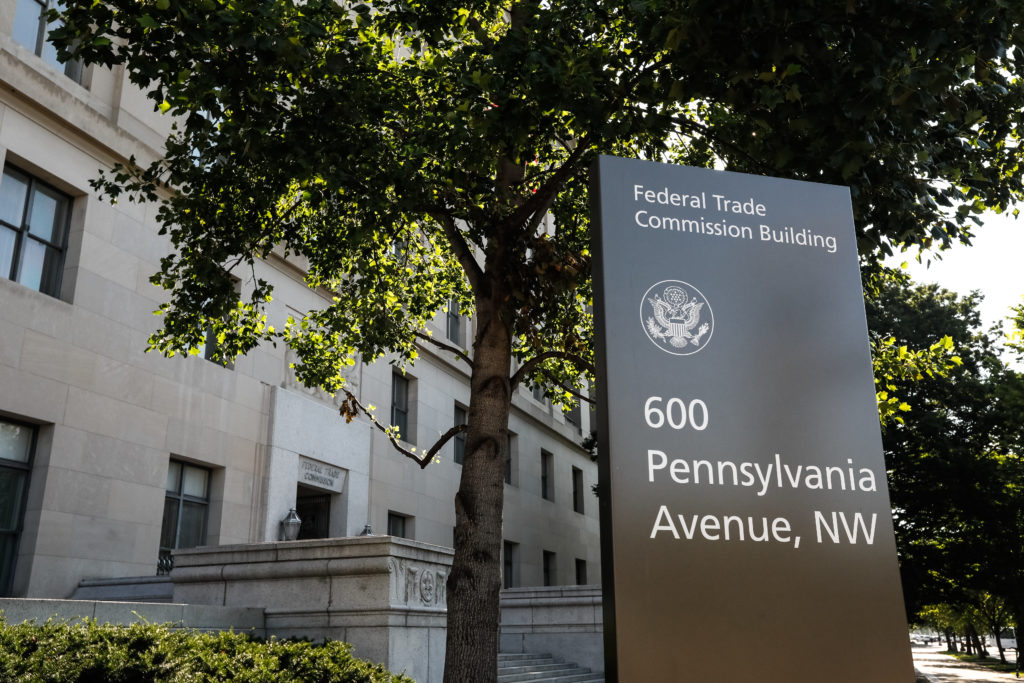 We asked the FTC whether parts restrictions would be acceptable so long as OEMs apply the same restrictions to first-party dealerships that they do with third-party independent shops.
"We can't comment on a specific situation since we take each matter on a case-by-case basis," an FTC spokesperson wrote in an email Thursday.
Restricting parts appears to be allowed under the "Right to Repair" memorandum of understanding reached by nearly every automaker and the automotive aftermarket in 2014. Under the terms of that deal, OEMs only need to give the independent aftermarket access to the equipment and information their dealerships can obtain. If a dealer can't get it, the automaker doesn't need to provide it to an independent. But the FTC's language suggests it wants manufacturers to sell any repairer anything, regardless of authorized status.
However, the FTC "Nixing the Fix" report also viewed the 2014 "Right to Repair" deal as a model for other industries, which suggests the agency might be more interested on cracking down on other sectors with far more restrictive manufacturers.
"The Commission's May 2021 report, 'Nixing the Fix,' showed that automakers are a 'model' for providing consumers widely available options for repairing their vehicles," Bozella said in a statement. "Vehicle owners have many repair choices – from authorized dealers, to national chain service facilities, to independent repair shops, to even fixing the car themselves. This is because our industry is unique: our members voluntarily make parts, tools, training materials, and service information widely available, and have for many years."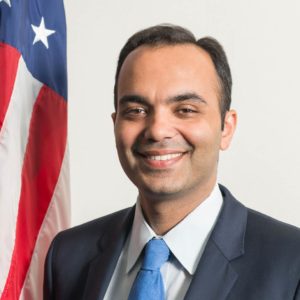 FTC Commissioner Rohit Chopra, for example, criticized practices in multiple industries Wednesday. Automotive wasn't among them. Chopra's prepared remarks state:
During the FTC's review of this issue, we heard about hospitals worried that they would be unable to fix a ventilator because a manufacturer was seeking to deny access to repair it. Outages caused by repair restrictions like these can make the difference in times of emergencies.
Families with broken appliances, including refrigerators and other devices necessary for day-today life, were blocked from even attempting to fix things themselves. Farmers relying on tractors and other equipment have been blocked from an open repair market, which can lead to spoiled crops and missing out on critical income.
I've even heard from service members who shared how they were stymied from repairing their own gear and equipment, because they had to wait for the contracted manufacturer who was often less familiar with the equipment than they were.
Items such as computers and cell phones, already such an essential part of the lives of many, became a primary pathway to obtaining to food, medicine, health care, education, and, at times, the only means of communication with loved ones.
The nation started this school year with a vast laptop shortage; we were reportedly five million short at one point. The start to remote learning, already so astoundingly difficult, was worsened by unnecessary repair restrictions on refurbishing computers, leaving those students without computer access unable to learn.
Chopra also said he wanted the FTC to pursue complaints from independent repairers as well.
"First, we must actively engage the independent repair community to solicit complaints and other information about manufacturers that are blocking families and businesses from independent repair," he said, according to the prepared remarks. "I am also concerned that the user experience on reportfraud.ftc.gov makes it difficult for individuals to report certain types of problems, including problematic repair restrictions, to the FTC. This needs a close review."
More information:
"Policy Statement of the Federal Trade Commission on Repair Restrictions Imposed by Manufacturers and Sellers"
Federal Trade Commission, July 21, 2021
"FTC to Ramp Up Law Enforcement Against Illegal Repair Restrictions"
FTC, July 21, 2021
Rohit Chopra prepared remarks on repair restrictions policy adoption
Chopra via FTC, July 21, 2021
2014 "Right to Repair" memorandum of understanding
Images:
The Federal Trade Commission headquarters is shown. (bpperry/iStock)
Federal Trade Commission Commissioner Ramit Chopra is shown. (Provided by the FTC)
The Federal Trade Commission headquarters is seen July 19, 2019. (P_Wei/iStock)
Share This: