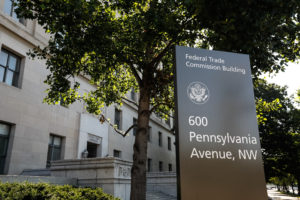 A Thursday Federal Trade Commission report on manufacturer control of product repairs highlights the 2014 "right to repair" agreement between automakers and the aftermarket as a potential model for self-regulation of other industries' independent repair issues.
But the agency nevertheless highlighted criticisms of automaker collision network and parts practices in the document sent to Congress, calling parties like Safelite, LKQ and the Automotive Body Parts Association "right to repair advocates."
The FTC described LKQ attacking parts restricted to certified OEM repair networks and the potential for automakers to use telematics to "'steer the consumer'" It also noted Safelite and the Auto Care Association's opposition to automakers warning of risks from non-OEM parts.
The celebration of the report by the alternative parts industry and auto insurers shows how the "right to repair" movement might range into areas some collision repairers might not have anticipated.
"The FTC Report succinctly summarizes the various issues consumers face within the repair markets, especially the auto repair market," ABPA Executive Director Ed Salamy said in a statement Friday. "The car companies are utilizing various methods to suppress the aftermarket for their own self-interests and the result is a rising cost of auto repair that is far outpacing the rate of inflation."
"The FTC report is a clear signal that there should be federal legislation protecting consumer's rights in the post-collision repair market," Justin Rzepka, executive director of the CAR Coalition representing parties including CAPA, the American Property Casualty Insurance Association, Allstate and LKQ, said in a statement Thursday. "For far too long, the auto companies have dictated where and how consumers can repair their own vehicles. We concur with the FTC that consumers should be empowered to make choices when it comes to repairing products they repair and own, specifically their cars."
Of course, these CAR Coalition members' business models have an interest in the insurance industry's ability to manage where and how consumers can repair their own vehicles. Presumably, body shops and consumers will find such advocates supportive of strong shop choice laws and the idea of asking consumers which parts they'd like.
The alternative auto parts advocates appear to have made an impression with comments submitted in 2019 ahead of the workshop. It doesn't appear that automakers weighed in formally at the time.
The FTC ultimately seemed skeptical about the cases for repairability restrictions advanced by various industries' manufacturers.
"The report's findings, including that 'there is scant evidence to support manufacturers' justifications for repair restrictions,' are primarily based on responses to the Commission's requests for public comments and empirical research issued in connection with its July 2019 workshop, 'Nixing the Fix: A Workshop on Repair Restrictions,'" the FTC wrote in a news release Thursday.
Contacted for comment about the report, the Alliance for Automotive Innovation, which represents nearly all major OEMs, said in a statement Friday:
As we see from this report, automakers remain the gold standard when compared to any other industry.  Consumers today have a broad spectrum of repair options, from authorized dealer networks, to national chain service facilities, to independent shops, to even fixing the car themselves.   This is the result of automakers making parts and service information widely available across the repair community, as a means to support safe and quality repairs.  Along those lines, Auto Innovators has been working hard to get state legislation passed that directs the use of OEM repair procedures in all insurance-funded, post-collision repairs.  It should go without saying that such a policy position is only viable because repairers have all the information needed to diagnose and repair a vehicle… which they do today and will tomorrow.
2019 "Nixing the Fix" panelist Auto Care Association Aaron Lowe told the FTC workshop the 2014 "right to repair" memo was "hugely successful," according to a transcript provided by the FTC. "There are issues, of course, but it's had a lot of good impacts."
But Lowe, the association's senior vice president of regulatory and government affairs, also appeared to describe some of the collision industry-related issues highlighted by the other aftermarket players as future R2R work to be done.
"But notwithstanding all the benefits to our industry and to consumers, I do want to emphasize that we are not without problems that we're facing," Lowe told the FTC workshop, according to the transcript. "We're still seeing Magnuson-Moss as a big issue. We're seeing owner's manuals, TSPs, we're seeing marketing literature put out by the vehicle manufacturers that really scare the motorist or inform the motorist that they have to get their car repaired in order to maintain their warranty.
"We're seeing wireless technology take over more and more right now and restrictions on the onboard diagnostic port that are making the vehicle manufacturer more and more the gatekeeper of the data from the vehicle that we need to repair those cars. And then we're seeing more embedded software that's forcing people to only purchase parts from the vehicle manufacturer if they even can get those parts.
"ADAS, Advanced Driver-Assist Systems, on vehicles, which we all see as a major safety benefit, are also raising the price of repair by a large amount. So that's another issue. And then we're seeing actions taken by manufacturers to limit the availability of parts in the collision industry. So we're seeing a lot of issues that are still facing our industry, and I'm not even talking about some of the problems that the heavy-duty market is facing in commercial vehicles, as well.
"So I want to thank the FTC for holding this workshop. I think this has been a great workshop so far. I know I've learned a lot. But I hope this isn't the end, and I hope that the FTC will use this as a beginning to talk about some of these really important issues impacting the repair industry."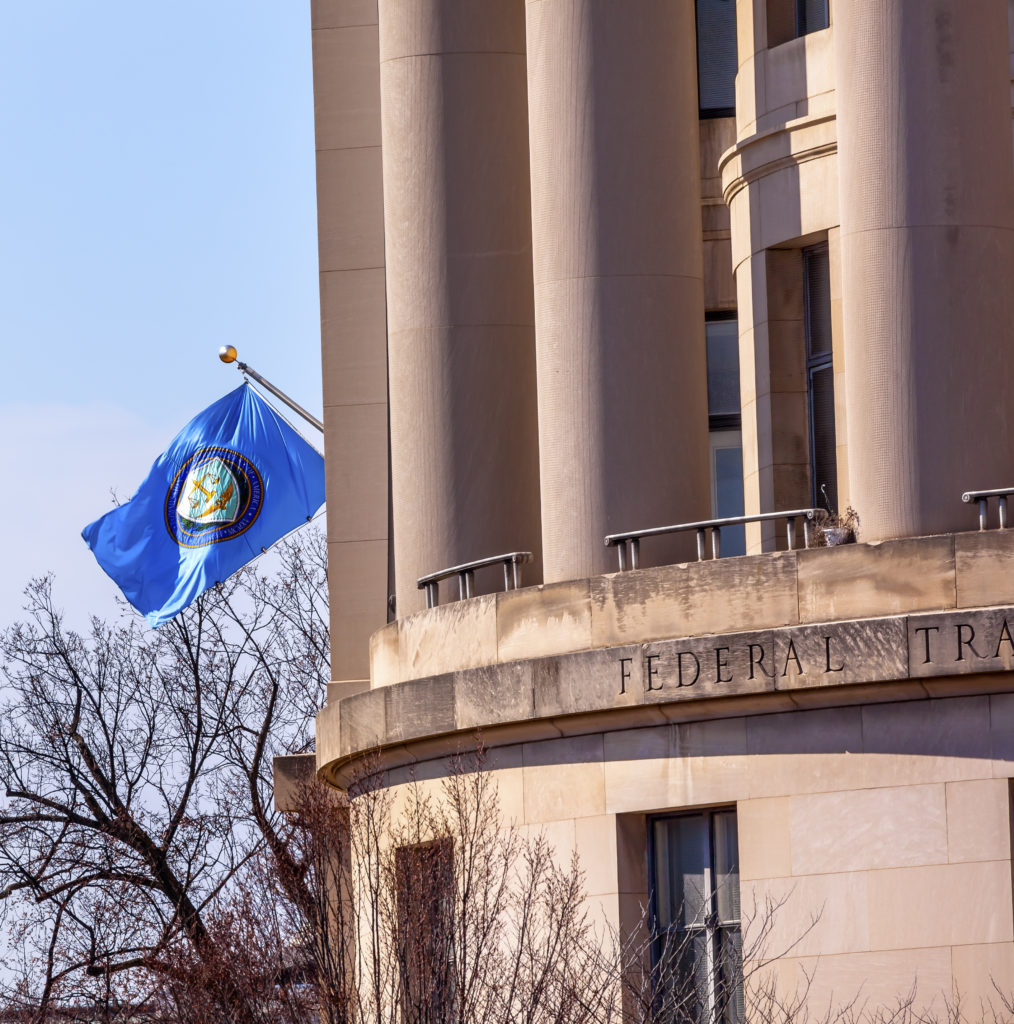 Some of what Lowe sought in 2019 has since been addressed, at least in one state. In 2020, he and and other advocates successfully campaigned for another "right to repair" Massachusetts ballot initiative which eased aftermarket access to secure vehicle systems and telematics. A court challenge is pending.
"We are pleased that the commission listened to the testimony from our association, as well as the other groups, during the 2019 'Nix the Fix' hearing and took into consideration the information that we submitted to the agency over many years," Auto Care Association CEO Bill Hanvey said in a statement Friday. "The Auto Care Association is proud of its efforts to secure right to repair legislation both on a state and federal level and we hope that this report will be the beginning of increased efforts by the commission to join us in addressing the anti-competitive actions of vehicle manufacturers. We fully support the FTC's efforts in ensuring that consumers continue to have choices on where they have their vehicle repaired."
Be heard: The FTC can be reached here. Lawmaker contact information can be found here.
More information:
"FTC Report to Congress Examines Anti-Competitive Repair Restrictions, Recommends Ways to Expand Consumers' Repair Options"
Federal Trade Commission, May 6, 2021
"Nixing the Fix: An FTC Report to Congress on Repair Restrictions"
FTC, May 2021
2014 "Right to Repair" Memorandum of Understanding
Comments submitted to FTC in 2019 for "Nixing the Fix" request for input
"CAR Coalition Applauds FTC Report Urging Expanded Consumer Access to Auto Repair Options"
CAR Coalition, May 6, 2021
Images:
The Federal Trade Commission headquarters is seen July 19, 2019. (P_Wei/iStock)
The Federal Trade Commission headquarters is shown. (bpperry/iStock)
Share This: