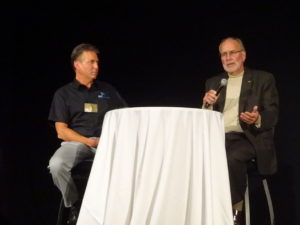 Collision Industry Conference participants last week suggested that the auto insurance industry might not be training sufficiently to evaluate repair plans for modern vehicles.
Repairers also discussed a failure among claims personnel to comprehend the variety within the modern vehicle fleet and the shop preparation necessary to fix those vehicles. This could potentially be an actuarial training deficiency as well if premiums are set too low because the underwriters underestimate the vehicle's complexity and cost to repair.
Industry Relations Committee panelist and Precision Body & Paint owner Ron Reichen said his shop finds itself constantly educating insurers, noting a "larger disconnect" on that side of the collision ecosystem in terms of keeping up with the issue.
Panelist Roger Wright, the founder of VectorSquared, told the audience he went to a technical school, then spent 20 years as an insurer listening to and learning from body shops.
"I guess we've lost that, maybe," he said.
Insurers and repairers should be learning the same thing by taking the same I-CAR classes, but somehow, it's not translating to the field, Wright said. He called it "kind of disappointing."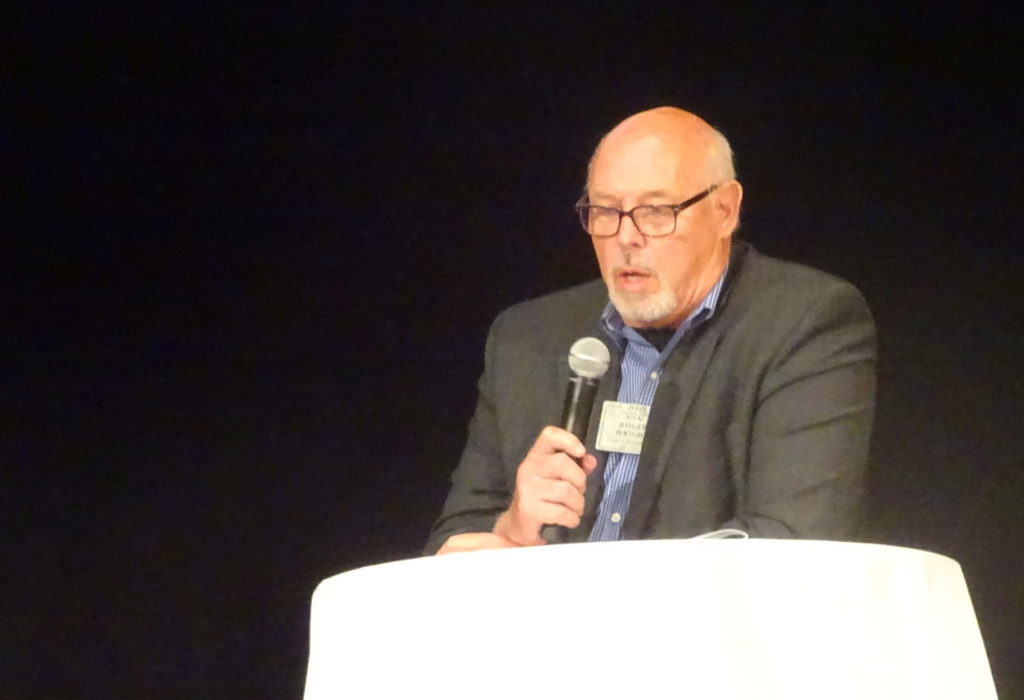 Audience member Gary Wano, owner of G.W. and Son Autobody, observed that he was impressed by the depth of knowledge required to achieve I-CAR Platinum estimator status. He wondered if this rigor existed when an insurer seeks to be I-CAR Platinum in estimating.
"It seems that there is a lot of disparity" between a Platinum insurance appraiser and Platinum body shop estimator, Wano said.
"It is the exact same course," Bud Center, I-CAR manager of technical research and development, said of the I-CAR blueprinting course. Center said I-CAR seeks to bring the two sides together.
I-CAR makes insurance industry appraisers take 28 courses to reach ProLevel 1, while auto body shop estimators take 22.
However, while insurance appraisers achieve Platinum status at ProLevel 1, body shop estimators don't reach Platinum status until ProLevel 3. This requires another 16 ProLevel 2 courses and nine ProLevel 3 classes.
I-CAR requires Platinum insurance appraisers to keep moving up ProLevels annually to keep their status. ProLevel 2 for appraisers involves taking 12 more classes. ProLevel 3 requires four more.
Many of the courses required for both career recognitions are indeed identical.
Reichen said he felt the disconnect between insurers and repairers had worsened. Due to the COVID-19 pandemic, the "physical relationship" with an adjuster — the ability to physically point to something relevant to the repair — had vanished, he said. Precision Body & Paint didn't know the person on the other end of a virtual claim, their background and education level, he said.
"The distance between the two is greater because of the learning curve," Reichen said.
Wright reflected that he had three weeks of training, but some photo estimators had just a single week of training.
ProSight Specialty Insurance dealership and repairer program head David Willett, another panelist, called a skilled labor shortage a problem on the insurer side. Personnel lack that background on collision repair.
He noted that as a body shop liability insurer, ProSight has a Tire Industry Association-certified instructor and ASE Master and I-CAR Platinum technicians on staff. The insurer's ratings staffer used to be a mechanic. Repairers tell ProSight personnel they could work in that body shop.
"But that's not the norm," Willett said.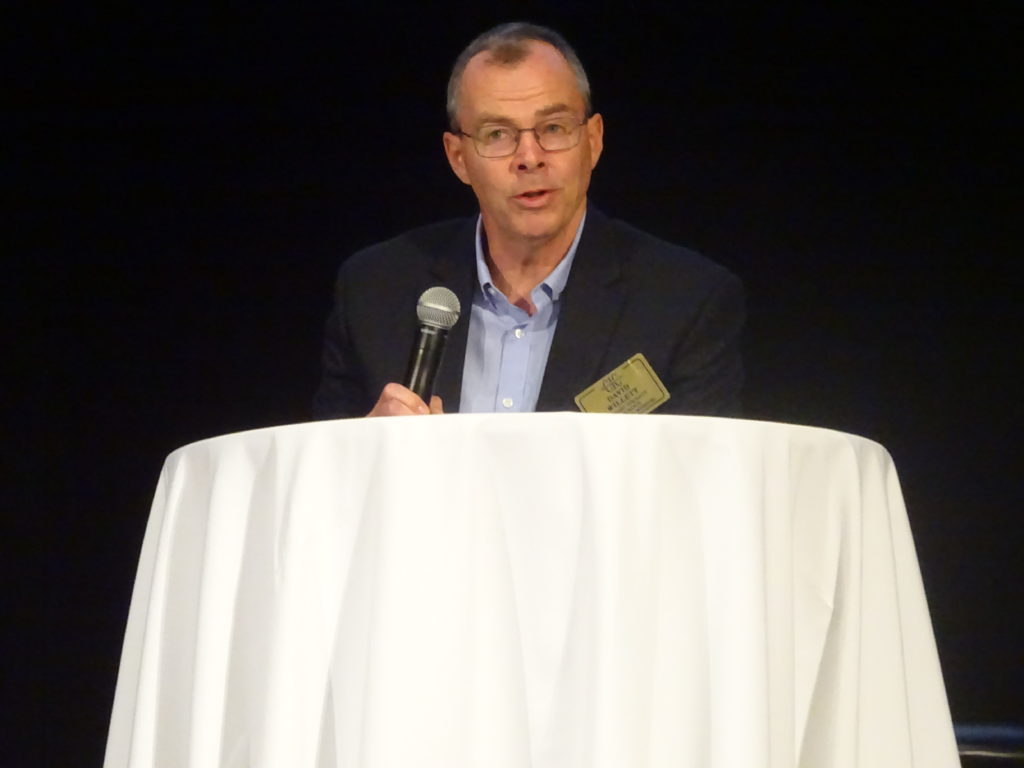 An earlier CIC session described five basic skills the industry would like to see drummed into every vo-tech student, even at the expense of teaching more advanced processes. Knowledge of detailing, plastic repair, preparing parts for paint, repairing small dents and removing and replacing bolt-on parts would be to deliver a viable entry-level collision workforce, repairers have concluded.
But could an insurance adjuster evaluating a repair even pass a test on those five skills, Willet asked. No, he argued.
"Let's be serious," he said.
Reichen said he constantly has to explain sacrificial panels to insurers, and Precision Body & Paint even still sees "floor pulls" on estimates written off photographs. "That's archaic," he said.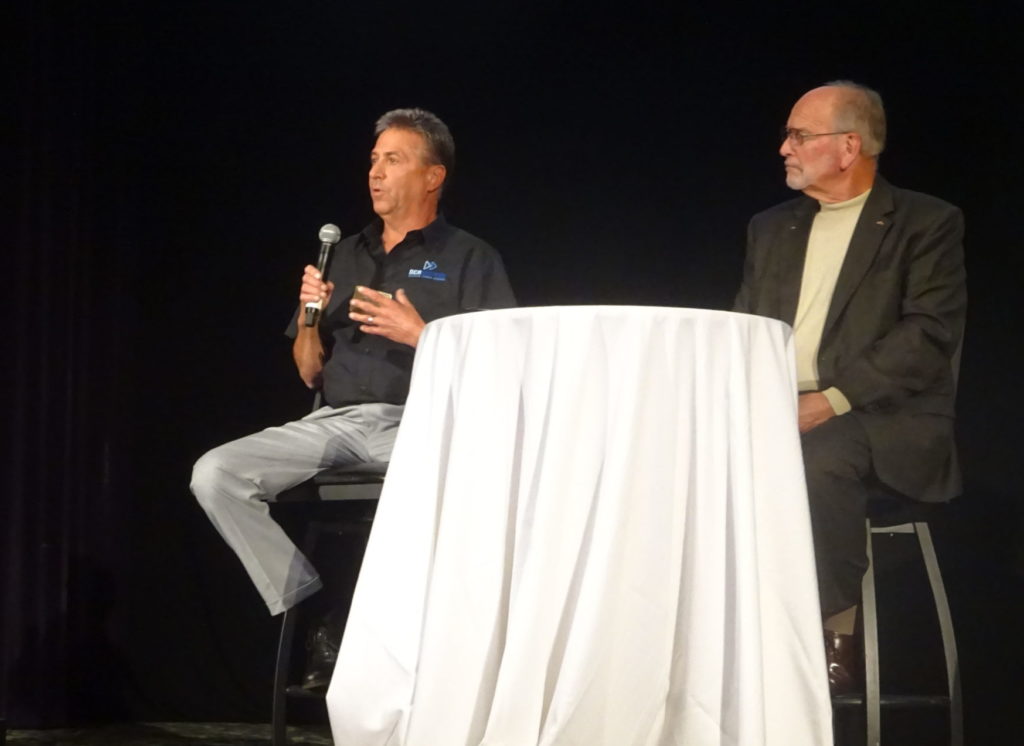 DCR Systems CEO Michael Giarrizzo, a third-generation repairer and a panelist, noted that collision education in the past had been more generic, but so were repair processes. Now, the differences in shop capabilities are at their widest range ever, and vehicle complexity has grown.
Yet there's a mentality that insurers owe all repairers the same price, Giarrizzo said, arguing this made no sense — a less educated shop doesn't deserve the same amount as a skilled one.
Reichen said insurers will declare they've never paid for a particular operation before. But "cars were never made that way before," he said. The vehicle dictates the operation.
Reichen pointed out that this challenge extends to the underwriting department as well. Similar to the Tesla debut, nobody knows how to insure vehicles from startup OEMs Rivian or Lucid — they never existed before, he said.
A body shop's capital investments are completely different than five years ago, and they will be different five years into the future, Reichen said. Yet insurers seek a generic solution, he said.
Images:
From left, panelists DCR Systems CEO Michael Giarrizzo and Ron Reichen, owner of Precision Body and Paint appear during a July 15, 2021, Collision Industry Conference Industry Relations session. (John Huetter/Repairer Driven News)
Roger Wright, the founder of VectorSquared, speaks during a July 15, 2021, Collision Industry Conference Industry Relations session. (John Huetter/Repairer Driven News)
ProSight Specialty Insurance dealership and repairer program head David Willett speaks during a July 15, 2021, Collision Industry Conference Industry Relations session. (John Huetter/Repairer Driven News)
From left, panelists DCR Systems CEO Michael Giarrizzo and Ron Reichen, owner of Precision Body and Paint appear during a July 15, 2021, Collision Industry Conference Industry Relations session. (John Huetter/Repairer Driven News)
Share This: