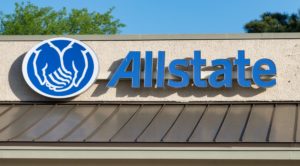 Society of Collision Repair Specialists Executive Director Aaron Schulenburg this month confirmed that Allstate will continue to handle third-party rental car coverage on a direct-bill basis, allowing the claimants to avoid having to come up with the money themselves.
Schulenburg told the SCRS open board meeting July 14 that motorists filing claims against Allstate policyholders were being told during the COVID-19 pandemic they couldn't set up direct billing for rental cars. Instead, SCRS members reported Allstate representatives instructed customers to seek direct reimbursement.
"Direct billing" refers to situations in which an insurer pays the claimant's rental car company directly rather than use the customer as a middleman. This is the opposite of "direct reimbursement," under which a claimant pays for the rental and then submits a bill to the insurer for reimbursement.
"Obviously, many people faced hardship during this time period," Schulenburg said. "That (direct reimbursement) just compounds the issue."
Auto repair loan provider DigniFi has said many Americans don't have an extra $500-$600 on hand for unexpected expenses. This could create a chicken-and-egg problem in a situation where claimant needs a rental car during a collision repair — but can't afford to pay-out-of-pocket and then wait for reimbursement from the at-fault party's insurer.
Enterprise reported that 2020's length of rental stood at 12.7 days, up 0.2 days from 2019.
Driving the damaged car while saving to pull together the rental cash might not be an option for subsets of claimants either. CCC 2021 "Crash Course" data found 21.7 percent of repairable vehicles in 2020 were nondriveable, and 20.5 percent of all auto damage claims wound up with the car being declared total loss.
Schulenburg said the issue could be compounded by delays during the COVID-19 pandemic, during which the insurance industry shifted to a virtual footing.
However, when SCRS contacted Allstate about member reports of customers told they must use direct reimbursement, the body shop trade group was told "that's not necessarily the practice," according to Schulenburg.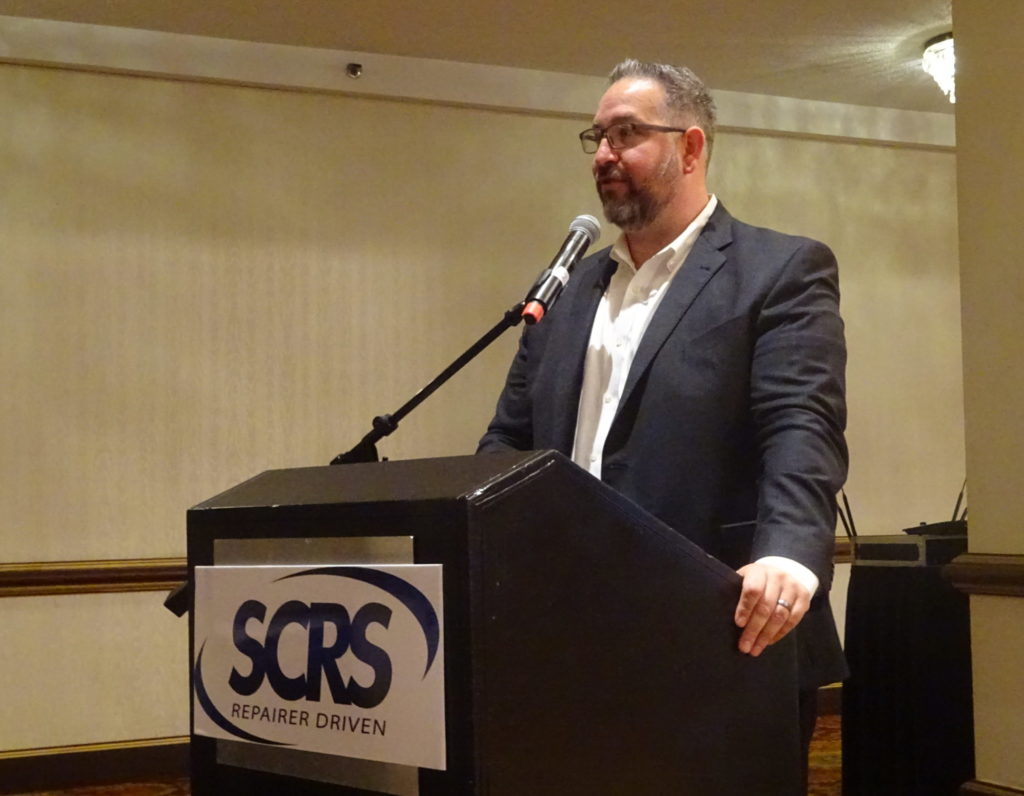 Allstate's policy involves a progression, according to Schulenburg:
The first option would indeed involve the insurer pursuing direct reimbursement: The claimant goes out of pocket for the rental and then requests reimbursement from Allstate.
If that didn't work, the "second option" would see Allstate providing a rental car payment up-front for the duration of the repair indicated by the initial estimate, Schulenburg said.
"They could receive that" and then submit a bill for the remainder of the rental costs incurred if the repair ran longer than the preliminary estimate suggested, Schulenburg said.
Allstate said any estimate would suffice here, according to Schulenburg. He said it didn't need to be a virtual estimate.
CCC found supplements arose on 60.9 percent of repairable vehicles last year. The average supplement represented 18.7 percent of the $3,421 average repair cost.
Finally, if a third-party claimant "truly needed" Allstate to handle the rental bill from the start, Allstate would oblige them, according to Schulenburg.
"If they asked for it, they should receive it," Schulenburg said.
In certain states, such as Rhode Island, this is moot. The state requires the insurer to offer direct billing as well as direct reimbursement.
Schulenburg said Allstate gave him permission to articulate its policy to the industry at the open board meeting.
Allstate's plan to primarily seek direct reimbursement took full effect in October 2020, according to Schulenburg. But it's not a mandate, and the "tiered practice" described above still applies, he said he was told by the insurer.
"It's not a firm and fast rule," Schulenburg said. "… That's what's been expressed to us."
Schulenburg said Allstate's advice was to have the customer, not the body shop, contact the insurer to explain "what works for them" and
"It really should come from the claimant themselves," Schulenburg described Allstate's message. The customer would have more power than the shop, he said after the meeting.
Allstate is also monitoring state department of insurance complaints for concerns, according to Schulenburg.
Schulenburg said July 14 the issue had only been observed on third-party claimants. First-party Allstate policyholders were still receiving rental direct-billing by default, he said.
Allstate's preservation of the third-party direct-billing option might help their policyholders as well. If an insurer fails to make a third-party claimant satisfactorily whole, the motorist might have to sue the at-fault party to make up the difference. After all, while the third-party claimant might have obligations under state law, they aren't bound by the liability insurance contract — the at-fault party is.
Images:
An Allstate logo stands in Houston, Texas, on March 26, 2021. (Brett_Hondow/iStock)
SCRS Executive Director Aaron Schulenburg addresses a July 14, 2021, Society of Collision Repair Specialists open board meeting. (John Huetter/Repairer Driven News)
Share This: