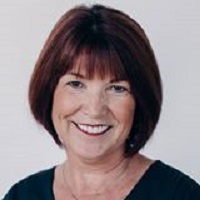 When colleagues of Judell Anderson at other trade associations speak about her work as executive director of the Alliance of Automotive Service Providers of Minnesota (AASP-MN), they use phrases like "excellent organizer," "professional yet friendly," and "a leader whose successes are legendary."
"I have admired her ability to bring people from across the country together to discuss issues in a meaningful way," Lucky Papageorg, executive director of AASP-Massachusetts, wrote when asked about Anderson, who announced in May she is retiring from AASP-MN at the end of this year. "I remember the first AASP-National meeting I attended a little over three years ago. As a newcomer to the group, Judell made me feel welcome and comfortable, as if I had been there for years. Her input at events such as leadership conferences and the bimonthly SCRS meetings, especially during the COVID crisis, has always been valued."
Anderson will continue to serve as the administrator of AASP-National, but colleagues at other state associations understand the challenge AASP-MN faces in trying to locate a new executive director who will bring to the table the same skills and drive Anderson has had in leading the Minnesota association for nearly 20 years
AASP-MN President Tom Archambault has taken on the task of leading the association's search committee, which includes three current board members and three past presidents. They have set an August 31 deadline for applicants.
The committee has retained the services of Cincinnatus, a Minneapolis-based consulting firm serving nonprofits and membership organizations. Cincinnatus has spent time with Anderson and the search committee to learn more about the association's current state, its future goals, and the critical skillsets needed in its next executive director. A position announcement has been posted to the Cincinnatus website.
The committee expects to evaluate candidates and make a hiring recommendation to the association's board of directors, with a new executive director likely to be announced in November.
"Our next leader will be stepping into a very strong organization, thanks to Judell and her dedicated staff," Archambault said in a written update on the search.
More Information:
AASP-Minnesota executive director job posting
https://www.cincinnatus.com/aasp-mn-ed.html
Longtime AASP-MN leader Anderson to retire
https://www.repairerdrivennews.com/2021/05/21/longtime-aasp-mn-leader-anderson-to-retire/
Image: Alliance of Automotive Service Providers of Minnesota Executive Director Judell Anderson. (Provided by AASP-MN)
Share This: