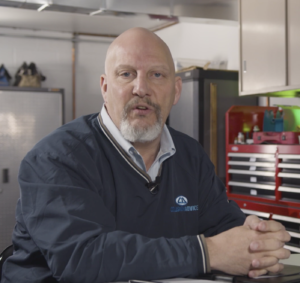 Got five minutes to potentially "boost your business" this week? Check out the growing video library the Society of Collision Repair Specialists is creating from its weekly series featuring quick-hit tips for body shops.
Repairers can subscribe to the SCRSCollision YouTube webpage to view the free industry video series, which feature Collision Advice CEO Mike Anderson along with other industry experts, including Database Enhancement Gateway Administrator Danny Gredinberg and I-CAR's Bud Center. The videos complement the weekly estimating tips the DEG has issued and SCRS has disseminated for years.
SCRS welcomes ideas and guidance from the industry on topics and information that will continue to make the video tips helpful for collision repairers; to offer input as the association works with Anderson and others to develop new video content for the coming year, please click here to complete a brief survey.
And here's a round-up of some of the most recent and most frequently-watched episodes from the series, any one of which can be viewed in five minutes or less.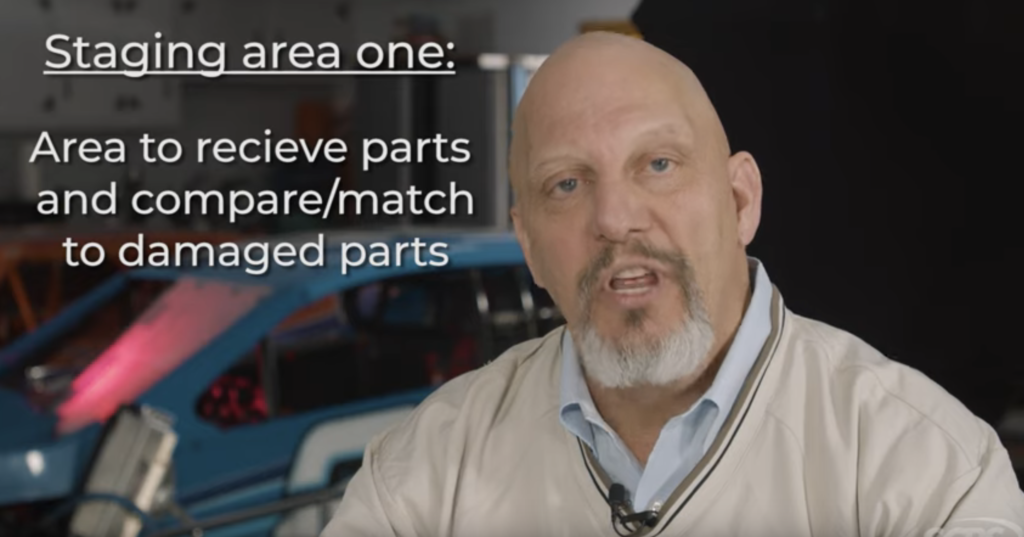 Establish  visual controls with parts staging areas
Anderson recommends shops have at least three staging areas for parts.
"One of the reasons we like to stage areas for our parts carts is for visual control," much like traffic signals, Anderson said.
The first staging area is where parts are received and mirror-matched to the damage parts for that job. The second staging area is where carts are placed when all parts for a job are accounted for, and the shop is authorized to start repairs. Parts carts in that area tell everyone, "That means go. Fix the car," Anderson said.
The third staging area is for parts carts for jobs where repairs have been completed and the vehicle is in refinish. Once the vehicle has been refinished, this is where technicians will get the parts and begin reassembly.
Anderson there are two other optional staging areas. One could be for parts carts for jobs for which all parts have been received, but the shop is still waiting for authorization to begin repairs. A second optional staging area is just for empty parts carts.
Anderson acknowledges that some shops will think they don't have the space for staging areas like this to create clear visual cues.
"I promise you do," Anderson said. "Just don't be a hoarder, and get rid of some of that clutter you've had for a long time."
Addressing recycled quarter panels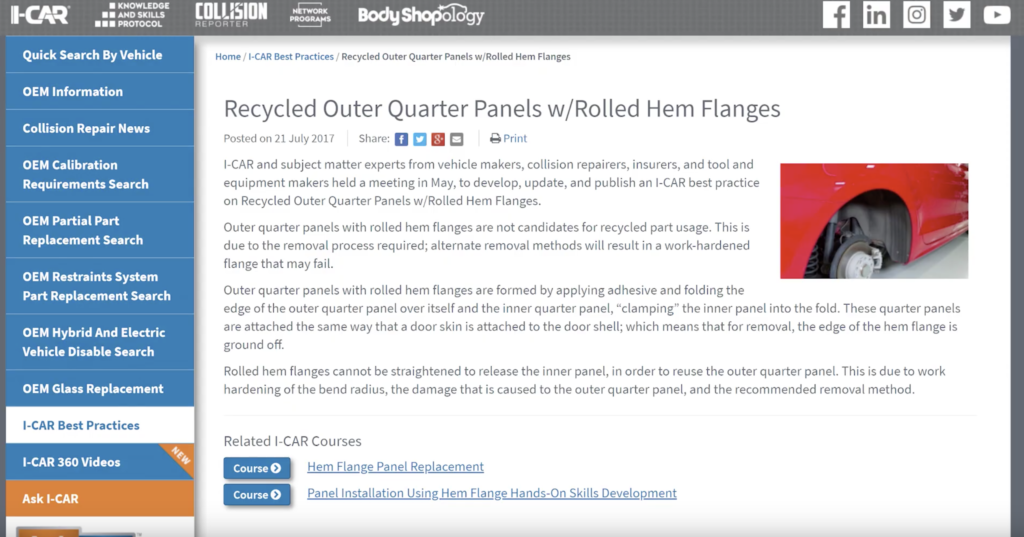 In another quick tip, Anderson addresses the topic of installing a recycled quarter panel. In his own opinion, he said, he wouldn't do so. But it's what the automakers say about it, he said, not his own opinion that really matters. Check the OEM procedures, he cautions, because that's what should dictate the repair.
In looking at those procedure, he said, pay particular attention to the type, size and location of all welds called for.
"Ask yourself, could that be duplicated if I put a recycled quarter panel on," he said.
Bud Center of I-CAR, co-host of this particular quick tip video, said I-CAR has a best practice guideline related to hem-flanged quarter panels available on its website.
I-CAR also is tracking which vehicles have hem-flanged quarter panels. Anyone can use the "I-CAR OEM Partial Part Replacement Search" section of the I-CAR website to enter the make, model and year of a vehicle and find this information.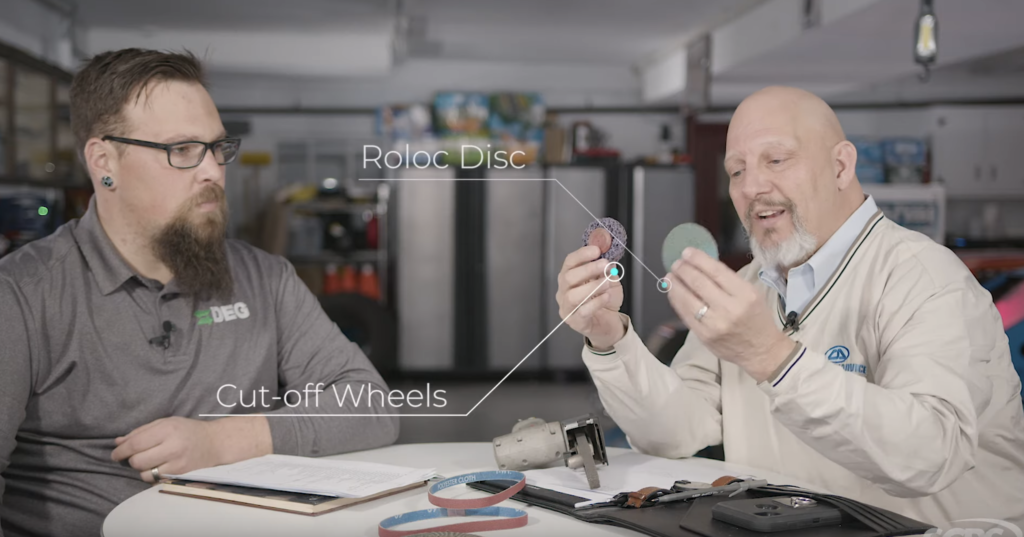 What is not included in paint and materials?
In another 3-minute quick tip video, Anderson and Gredinberg talk about many of the items using during repairs that are not included items in terms of paint and materials. Things like sanding belts, Roloc discs, cut-off wheels are not included and could be line itemed on your estimate.
Gredinberg said these items, like boron drill bits, have a limited life and often "are not cheap," and a single job may require the use of more than one.
"It can be 30 or 40 welds and then you have to switch it out for a new one," he said of boron drill bits.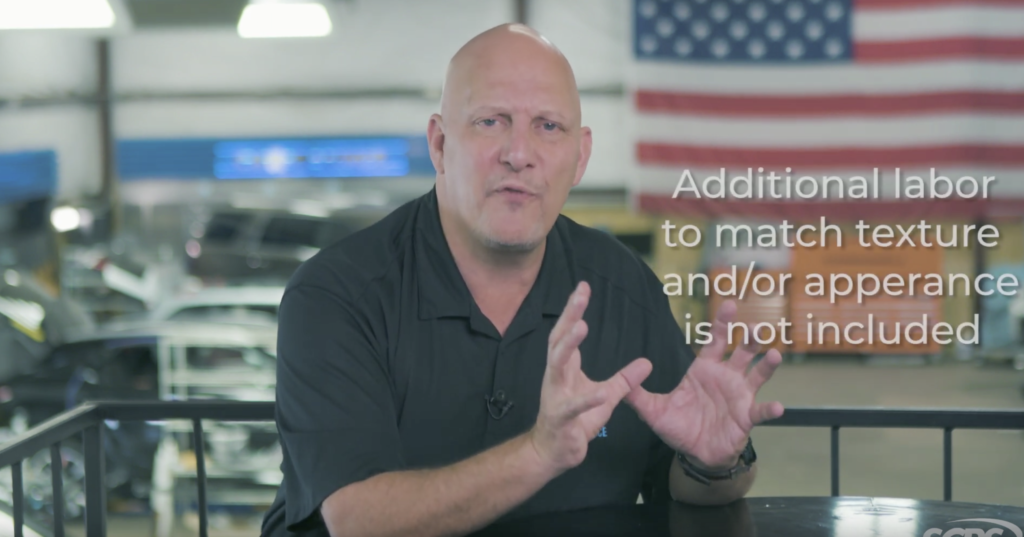 Replicating the appearance of seam sealer
One of the most-watched of videos of the series debuted last spring and covers the process of duplicating the appearance of OEM seam sealer or gravel guard, a common and not included labor operations. The labor to apply the product may be included, but the additional labor required for a technician to match the OEM appearance is not.
"Sometimes the estimating systems may give you only three- or four-tenths to gravel guard, but that doesn't include the additional labor to match the OEM texture or appearance," Anderson said in the video, which has been viewed more than 700 times.
More Information:
I-CAR Best Practice: Recycled Outer Quarter Panels w/Rolled Hem Flanges
https://rts.i-car.com/oem-partial-part-replacement-search.html
I-CAR OEM Partial Part Replacement Search
https://rts.i-car.com/oem-partial-part-replacement-search.html
SCRS Quick Tips: Establish Visual Controls with Parts Staging Areas
https://www.youtube.com/watch?v=Qy8tQY-H9cM

SCRS Quick Tips: Addressing Recycled Quarter Panels (Hem Flanged)
https://www.youtube.com/watch?v=Urnz_jCV6OI
SCRS Quick Tips: What is NOT INCLUDED in Paint and Materials?
https://www.youtube.com/watch?v=78iRyy-J9f0
SCRS Quick Tips: Replicating the Texture and Appearance of OEM Seam Sealer
https://www.youtube.com/watch?v=DS9lcZqOOPo
Images: Screenshots from SCRS YouTube channel
Share This: