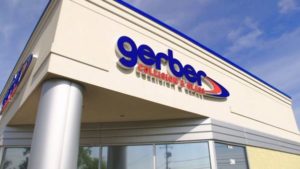 As the second quarter of 2021 came to an end, Boyd Group Services, parent company of Gerber Collison & Glass, said it saw demand in the U.S. rise to "meaningfully higher levels" than it saw in the first quarter, but a tight labor market is creating challenges to meeting that demand.
Although the company's CEO Tim O'Day said that demand in Canada was still significantly lower than pre-pandemic levels, the company reported a 34.5 percent increase in same-store sales compared to the second quarter of last year.
In the company's earnings call on August 11, Chief Financial Officer Narendra "Pat" Pathipati offered some additional details as to where the company stood compared to pre-pandemic levels.
"In Q2 [2020], they were down by 33 percent, and we are reporting they're up by 34.5 percent" for the second quarter of this year, Pathipati said. "So if you compound [those two figures], it essentially tells you we are down around 10 percent."
With the third quarter now getting underway, O'Day said the company has experienced very modest same-store sales gains over the second quarter. He identified three challenges to the company's business recovery: the return of economic activity and demand, supply chain delays, and labor shortages.
"The process of adding sufficient capacity to meet the increasing level of demand, including location level administrative staff and technicians, remains a work in progress and is resulting in increased wage pressure," O'Day said.
When asked by one investment analyst whether insurers are prepared to absorb the wage pressures the industry is seeing, O'Day sounded confident.
"We've experienced labor rate pressure before, and we've been able to recover that over time through market pricing," he said "So, we intend to be competitive to attract the labor that we need. And I would expect that over time we'll recover that incremental cost."
O'Day warned that any impact of a fourth wave of COVID-19 infections could disrupt the recent improvements in demand, but it hasn't yet.
"Thus far, in the third quarter of 2021, although, still below pre-pandemic levels, demand is exceeding our capacity in all U.S. end markets," he said. "My sense is that most in the industry right now are feeling the same pressure that we are. So it's a very tight labor market and the business has picked up over the past few months. So I think we're not in an unusual position."
In the call, O'Day also reiterated Boyd's five-year plan to double the size of the company by 2025 (based on 2019 revenue), and to that end Boyd has acquired 100 locations since the beginning of the year. More than half of those came from just two purchases: the 35 locations of Collision Works in Oklahoma, Kansas and Missouri, and the 16 locations of John Harris Body Shops in Georgia and South Carolina.
Boyd acknowledged paying "toward the upper end of our historical multiple range" for those acquisitions. When asked if the higher prices paid for those two acquisitions might be an indication of an inflationary environment for shop acquisitions, O'Day said, "Well, certainly it's a competitive environment for [mergers and acquisitions] right now, but I think it's probably more related to the quality and what we believe we can do with those platforms once they were under our ownership." He added that, "There is ample supply [of single and double location shops]. So, we are able to acquire those things at very attractive valuations."
When another analyst asked if the current pace of acquisitions was sustainable, Pathipati said no.
"We don't extrapolate the current pace," he said, "And at any point in time you may see ebbs and flows, because the acquisition comes in lumps. We don't want people to get too excited when we do more, as well as get dejected when there is a lull in the activity."
More information:
Boyd Group second quarter earnings
https://boydgroup.com/assets/docs/fs/BGSI-Q2-2021-Interim-Report-FINAL.pdf
Featured image: A Gerber storefront courtesy of Gerber Collision & Glass
Share This: