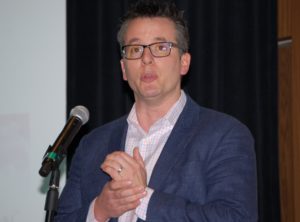 Long-time CREF employee moves into leadership role at Foundation
By on
Announcements
Back in 2012 when Brandon Eckenrode became director of development for the Collision Repair Education Foundation (CREF), he laid out a lofty goal for that organization: to more than double the $4.1 million dollars a year it had raised in 2011 to support collision repair training programs and students.
"We believe that by the end of 2013, we are hoping and planning to be a $10 million-plus organization annually for the schools," Eckenrode told one industry publication in September of 2012. "We think that's possible by getting more people involved and educating them on who we are and who we support."
He helped CREF make that goal, with the organization raising nearly $14 million in 2014, for example, and just shy of $15 million in 2019.
Eckenrode's track record led CREF's board of trustees to name him as the Foundation's managing director this summer, succeeding Clark Plucinski who is retiring after leading the organization since 2012.
"I want to thank and recognize Clark for his leadership and work – not only as the organization's executive director for the past nine years, but also as a past board chair and one of the original founders of CREF," Eckenrode said. "I'm honored to have the opportunity to lead this organization. Thanks to Clark's dedication, we are poised to build on tremendous momentum to help solve the industry's need for properly trained, entry-level professionals."
"CREF has a strong, 30-year legacy of leading the way to support the collision industry and develop its future workforce," PPG's Tom Wolf, who chairs the CREF Board of Trustees, said in a written statement. "The Board thanks Clark for his service in driving CREF's mission forward, and is eager to continue this important work with strong leadership from Brandon."
Eckenrode, who has worked within the collision industry for 20 years, joined CREF's development team in 2009. He became director of development in 2012. During his tenure at CREF, he has helped the not-for-profit organization raise more than $300 million to support collision repair education.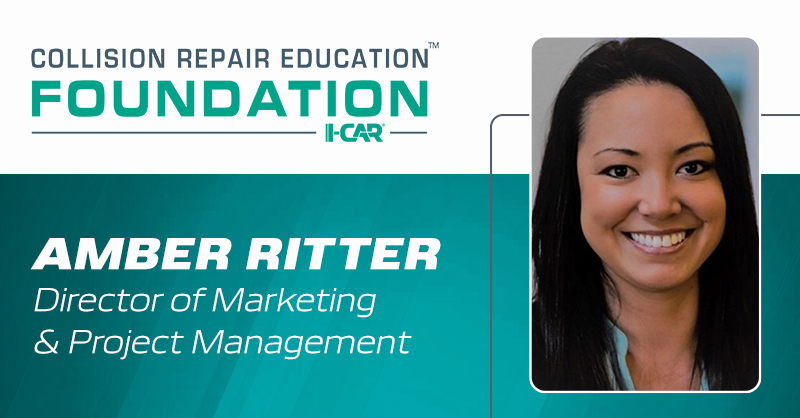 In addition to announcing Eckenrode's promotion, CREF also announced the addition of Amber Ritter as director of marketing and project management. Ritter has worked within the collision industry for 10 years, most recently as chief operating officer of the Collision Career Institute (CCI).
"I look forward to working together with Amber, our incredible team and the industry to bring the foundation to the next level in supporting the high school and college collision programs, and helping to educate the public on the many career paths available to students within this industry," Eckenrode said in a written statement.
CREF is marking its 30th anniversary this year, having been founded in 1991 (as the "I-CAR Education Foundation"). It works to attract students to collision repair training programs, connect collision repair students with employers, and raise and distribute monetary and in-kind donations to assist students and schools.
More Information:
Collision Repair Education Foundation
https://www.collisioneducationfoundation.org/
CREF leader Plucinski to retire; candidates sought for auto body workforce nonprofit
https://www.repairerdrivennews.com/2020/12/01/cref-leader-plucinski-to-retire-candidates-sought-for-auto-body-workforce-nonprofit/
CREF warns collision trade schools nearly in 'crisis mode,' need your help
https://www.repairerdrivennews.com/2018/11/03/cref-warns-collision-trade-schools-nearly-in-crisis-mode-need-your-help/
Image: Brandon Eckenrode photo courtesy of Image Output
Share This: