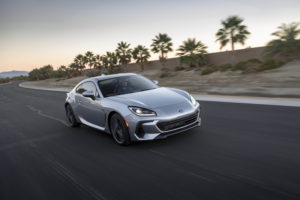 As Subaru prepares for the long-awaited dealer rollout of its all-new 2022 BRZ sports coupe, it's asking body shops to make sure they have the proper tools and know-how to repair the car's aluminum body components.
According to Subaru, this second-generation BRZ uses aluminum for its front fenders, hood and roof, in order to keep weight down and to lower the vehicle's center of gravity for better handling. The new car weighs in at 2,815 pounds – only a few pounds more than the first-generation car, which used aluminum only for the hood.
Because of the new aluminum content, Subaru is requiring its Certified Collision Network members to take three online repair courses through I-CAR before Dec. 31, 2021, and to have on hand the proper equipment to make safe, high-quality repairs. Shops not in the network may wish to look into the recommendations as well.
The three courses include Aluminum Panel Repair, Aluminum Vehicle Overview and Glue Pull Repair. Course descriptions from I-CAR are listed below:
Aluminum Panel Repair describes the characteristics of aluminum panels as well as the repair considerations for these panels. Students will learn the techniques used for panel straightening, making a hem flange and surface preparation.
Aluminum Vehicle Overview provides an understanding of the manufacturing methods used in aluminum body construction as well as the heating, anchoring, straightening, part removal and part replacement methods used during the repair process.
Glue Pull Repair (GPR) is 1/2-hour course that explains the advantages of using glue pull repair (GPR) for non-structural repairs, describes the difference between paintless dent repair and GPR, discusses the limitations of GPR, lists the tools required to make a GPR, and explains the common process steps required for GPR.
Aluminum Panel Repair is a one-hour course, and costs $73, according to the I-CAR website. Aluminum Vehicle Overview is also one hour, and is priced at $55; Glue Pull Repair, a half-hour course, is priced at $46.
The training is meant for structural or non-structural technicians, according to Devin Wilcox, Collision Certification Manager for Subaru of America. He said that any technician who has already completed one of the courses will not have to take it again.
Those shops that do not meet the training requirements by the deadline will be "at risk of temporary termination from the network," he said.
Wilcox said the automaker will also be providing an updated list of required tools to its network. This list will not include specific makers' tools, but rather the specifications that the tools must meet.
"It should be tools that the shops most likely have already," Wilcox said.
The body repair manual for the 2022 BRZ will be released when the car is launched, he said. Subaru has not yet announced a launch date, saying only that cars will begin arriving at dealerships in late October.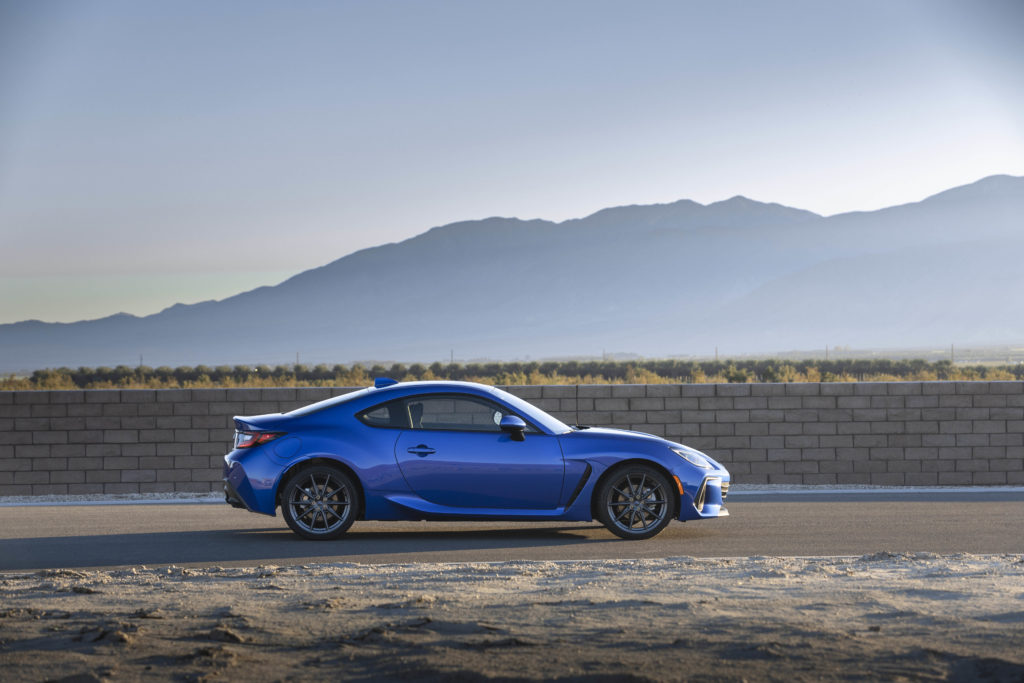 Subaru first provided a look at the new car's technical specifications in December 2020. It noted that, in addition to the new aluminum panels, high-strength steel would be used in the body.
"In keeping with its sports car dynamics, the BRZ seating position is low, but features excellent sight lines due to use of high strength steel in the A, B and C -pillars, keeping them thin but strong," Subaru said at the time.
A "ring-shaped reinforcement frame body structure" provides occupant protection, Subaru said.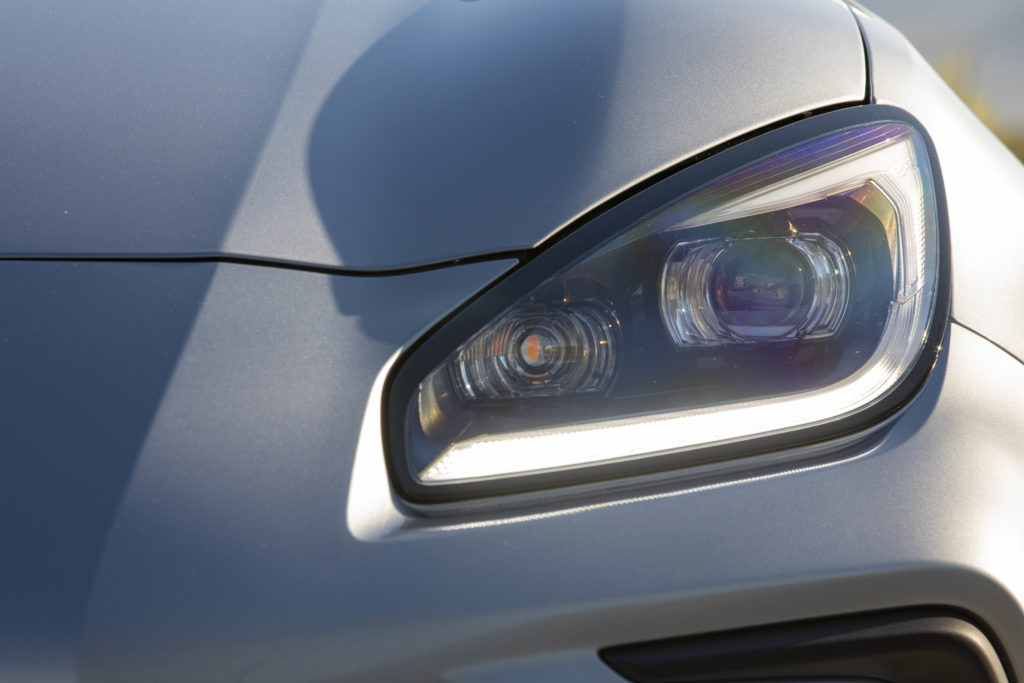 The 2022 BRZ offers an aerodyamically enhanced body design with undercover insulator, front fender air outlets and body color rocker spoiler and integrated trunk spoiler, Subaru wrote. The roofline features a "double bubble" design, in a nod to vintage race cars.
On July 22, Subaru announced pricing for the 2022 BRZ. The offered in two trim levels, Premium and Limited, the car has a starting price of $27,995.
More information:
UPDATE: 2020 Subaru BRZ has multiple aero body elements, aluminum parts
"ALL-NEW 2022 SUBARU BRZ MAKES GLOBAL DEBUT"
Images:
The roof, hood and fenders of the 2022 Subaru BRZ are aluminum. (Provided by Subaru)
Subaru said the 2022 BRZ's aerodyamically enhanced body design includes front fender air outlets and body color rocker spoilers. (Provided by Subaru)
LED headlamps are standard equipment on the 2022 BRZ, Subaru said. (Provided by Subaru)
Share This: