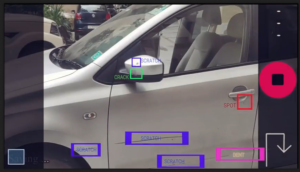 As artificial intelligence (AI) continues to develop as a solution in the insurance claims settlement process, Mitchell has announced that AI technology from Inspektlabs will be added to its Mitchell Intelligent Open Platform.
The Mitchell platform already supports computer vision AI technology from Tractable and Claim Genius.
"As a global provider of AI, we are laser focused on simplifying the claims process by using computer vision and machine learning to reduce inspection time while improving consumer satisfaction," Devesh Trivedi, CEO at Inspektlabs, said in an announcement. "Our AI supports both photo- and video-based inspections, allowing policyholders to quickly document the damage and helping appraisers accurately assess it."
Why offer a third option? "Mitchell understands that there isn't a 'one-size-fits-all' solution for insurance carriers when it comes to claims automation," Olivier Baudoux, Senior Vice President for Global Product, Artificial Intelligence & Marketing at Mitchell, told Repairer Driven News.
"In fact, each carrier has its own unique needs and workflow requirements. With that in mind, we're committed to ensuring that our technology is flexible, scalable and turnkey — combining best-in-class AI with our own industry expertise, cloud-based software, intellectual property and comprehensive vehicle and collision repair data."
Mitchell's flexible, open framework integrates with third-party AI providers as well as the company's own proprietary AI algorithms. According to the company, once claim details have been collected and images uploaded, appraisers will be able to chose their preferred AI from the platform. Mitchell's technology will then translate the resulting recommendations and deliver a partial or complete estimate for review.
"While Inspektlabs may not yet be well known in North America, we are extremely impressed with the maturity of its technology and excited about what it can bring to our platform and the industry," Badoux said.
A 2019 startup, Inspektlabs has headquarters in Delaware, and development centers in Delhi and Jaipur, India. According to the Economic Times, Inspektlabs had inspected 100,000 cars in Japan, UK and India as of a year ago.
Inspektlabs states on its website, "Any customer can capture a 360° video of a car using our guidance system on a smartphone, and within a few seconds, we respond back with an inspection report e.g. dent on front door, $ claim value etc."
The company claims 98% accuracy for its product, although it's unclear if that is for automotive inspections alone, or includes cellphone damage inspection, the AI's other specialty.
The additional option will benefit insurance carriers and repairers, Baudoux said.
"Not all AI providers are the same and focused on solving the same problems," he said. "A perfect example of that is the ability to predict damage using video, or identify the results of a hail or CAT event. Additionally, some organizations are looking for a provider that can also control the photo or video capture at the source."
"Integrating with more than one industry-leading computer vision provider gives our customers freedom of choice and the ability to scale while still meeting policyholder demands for a digital claims experience. Ultimately, this will help insurance carriers and repairers deliver better outcomes for vehicle owners through increased efficiency and a reduction in cycle time. The goal is not to replace an in-person inspection but, instead, to automatically deliver a partial or complete estimate for the insurance appraiser or collision repair estimator to review."
Yet Wired magazine reported in April that many repairers are critical of reliance on AI technology, finding that the numbers generated can be wildly inaccurate – and that this can lead to customer dissatisfaction. Critics noted that walk-around videos of damaged cars are unlikely to catch a bent suspension component, for instance, or a misaligned frame.
"…Body shop owners say that customers get frustrated at them when the insurer's initial estimate is lower than the repairer's quote — in some cases, by thousands of dollars. Repair shops get stuck in the middle. The shops don't know when artificial intelligence has been applied to the estimates they receive. But whatever's happening, they say, isn't consistent," Wired reported.
Mitchell worked closely with Inspektlabs to make sure that the company's product met Mitchell's published standards, Baudoux said. "As part of the onboarding process, we collaborate very closely with each company — ensuring it will deliver a high-quality solution and incremental value to the industry."
He said that Mitchell will continue to support the addition of new, third-party AI options to Mitchell Intelligent Estimating.
Share This: