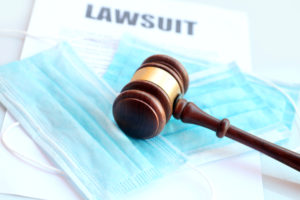 Mitchell, Snap-on lawsuit accuses Autel of stealing proprietary data
By on
Announcements | Legal
Mitchell Repair Information Company (Mitchell 1) and Snap-on have filed a lawsuit against Autel, alleging that Autel has improperly obtained and used Mitchell 1 and Snap-on proprietary diagnostic and repair information.
"Autel competes with Snap-on and Mitchell 1, and has its own handheld diagnostic computer tool…but it does not have access to anywhere near the same level of real world repair information," the lawsuit, filed in a U.S. District Court in California, states. "Instead, Autel decided to steal the information from Snap-on and Mitchell 1."
Mitchell and Snap-on say their proprietary diagnostic and repair information is based on "expert and artificial intelligence analysis of literally billions of data points [the companies] have gathered over a period of more than 25 years."
The lawsuit says Autel obtained Mitchell 1 and Snap-on data in three ways. First, the lawsuit claims Autel circumvented security measures on Mitchell 1 and Snap-on diagnostic tools, to "spoof" these devices and "engage in mass automated downloads of…proprietary information.
Second, the lawsuit alleges that Autel stole the user name and password of a different company "to surreptitiously and systematically pull Plaintiffs' proprietary data from its online TruckSeries product."
Third, the lawsuit claims Autel violated the terms of an end-user licensing agreement to improperly pull "large quantities" of proprietary information through Mitchell 1's ProDemand product.
"Autel has concealed its conduct by, among other things, masking its attacks…by using more than 300 different IP addresses, copying the authentication information from Snap-on's handheld diagnostic devices, pretending to be making requests for data through over four hundred devices, and secretly operating behind the username and password of a different registered user," the lawsuit states.
The lawsuit cites an example of Snap-on detecting unusual spikes in traffic for its data, with 5.6 million search queries over a 3-day period last November, including 600,000 between 2 a.m. and 3 a.m., Pacific time, one night, "a time when automotive technicians would not normally even be working in the United States." An independent forensic expert retained by Mitchell 1 and Snap-on's legal counsel filed a declaration pointing to "numerous links between Autel and the attack on Plaintiffs' proprietary data.
Mitchell 1 and Snap-on say they have "taken countermeasures to stop this conduct, but Autel has morphed its behavior in return and, undeterred, continues to try to steal…data."
The lawsuit alleges violations of nine federal and state laws, including breach of contract, misappropriation of trade secrets, and circumvention of the Digital Millennium Copyright Act and the Computer Fraud and Abuse Act.
Mitchell 1 and Snap-on are seeking a jury trial and unspecified damages.
The court has issued a temporary order prohibiting Autel from accessing, directly or indirectly, Mitchell 1 and Snap-on's devices or associated data servers or software, or from disclosing or making use of any data or information obtained through those company's products "including by making changes to Autel's products or services derived from such data."
Autel, which has until September 12 to file its response to the lawsuit with the court, had not yet responded to a request for comment on the lawsuit.
Image: iStock/Maica
Share This: