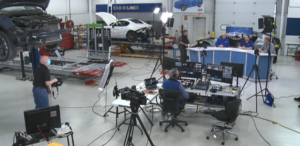 Responding to continuing changes in vehicle technology, I-CAR has announced that it will open a second technical center in the Chicago area for advanced research and development, in order to continue delivering needed education and support for the collision repair inter-industry.
I-CAR said the addition of the second technical center is central to its efforts to expand its technical expertise, capacity and capabilities as automotive technologies continue to evolve. The new center will focus on ongoing and emerging technology complexities associated with Electric Vehicles (EVs), Hybrid Vehicles (HV), Advanced Driver Assisted Systems (ADAS) and more, I-CAR said.
The new site, the location of which has not yet been announced, will augment I-CAR's existing technical center in Appleton, Wisc. It is expected to be in operation by the first quarter of 2022.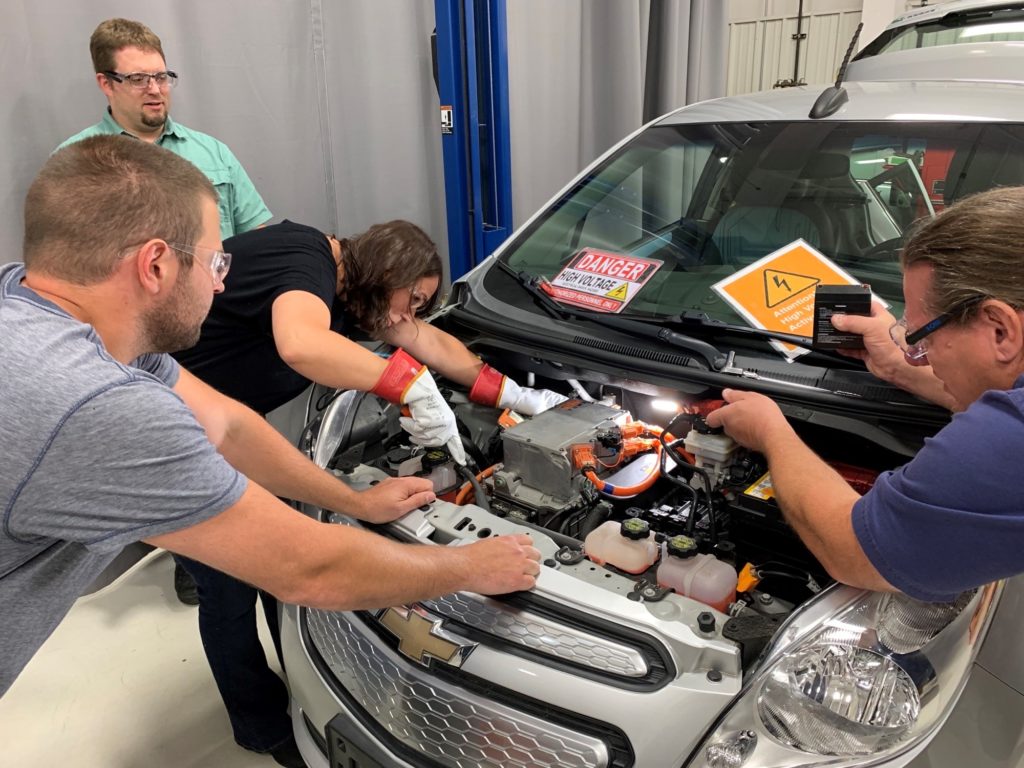 "I-CAR is continuously evolving and pro-actively seeking to continue providing relevant technical leadership for the industry, reflective of the current and future technical demands the industry has begun to see over recent years," John Van Alstyne, I-CAR CEO and president, said in a statement. "This expansion is a direct byproduct of I-CAR's mission statement which we truly live into: to deliver increasingly accessible, on-demand and relevant education, knowledge, services and solutions for the Collision Repair Inter-Industry."
Jeff Peevy, I-CAR vice president for technical products, programs and services, noted that about 115 new EV models are expected to be on the road in the next 30 months. Shop owners will need to acquire new knowledge and skills, and make provisions for required tools, equipment and shop safety.
"Our collaboration with car manufacturers, collision repairers as well as other segments of the industry has grown significantly, and the speed at which technology is moving is requiring us to step up our research, course development, video production and more," Peevy told Repairer Driven News. "This expansion is the embodiment of our vision, mission and core beliefs and values."
He said I-CAR's training curriculum is influenced by the complexity of these new vehicles, and the need for new technical knowledge and skill sets among repairers.
"The vision of this facility is the result of a tremendous amount of planning and vision around what we need to do to meet today and tomorrow's technological changes. This includes our commitment to research for what can be coming," he said.
"It's about continuing to support the industry as it is facing these massive changes in technology. That's our role and that's what we are doing with intent and purpose," he said.
I-CAR said the new Chicago location, an existing structure that will be built out, will have approximately 36,000 square feet of actual shop space. It will provide enhanced levels of accessibility for industry partners and learners, with dedicated areas for ADAS, Telematics and Electric/Hybrid Vehicles (including commercial delivery vans), as well as research into emerging educational technologies such as AR (Augmented Reality) and VR (Virtual Reality), Peevy said.
It will also It will have three classrooms with assigned hands-on training spaces to expand the learner's experience. Additionally, the facility will have a learning design studio to demonstrate, to those seeking I-CAR to develop courses,  the various and growing learner experience options including augmented and virtual realities and more.
I-CAR said the center will deepen OEM technical collaboration in these technical areas, and promises increased focus on Vehicle Technology Specific Training (VTST), real-time videos and custom training solutions. Industry workshops and live classes for both technicians and vocational students will be hosted at the center.
The facility will also be used for regular technical repair summits and industry feedback sessions, and will be available to the industry for meetings.
"The industry is at an exciting crossroads of dynamic change driven by nonstop innovation, repair complexity and technology advancements," said Kyle Thompson, chair of the I-CAR board of directors and assistant vice president of USAA.  "I-CAR remains passionate in leading the industry forward, in responsible, relevant and robust ways, and we couldn't be more excited to take this bold step forward, together, with the inter-industry. We are truly making I-CAR more relevant and valuable for the industry as we look to our collective future."
I-CAR noted the explosion in repairers' demand for technical support earlier this summer, when it reported the accelerated usage of its Repairability Technical Support (RTS) Portal. Launched in 2014, RTS today receives more than 5,000,000 page views a year, for a total of more than 11.4 million total visit since its debut.

In June, I-CAR announced the creation of "CHARGED for EV," an Electric Vehicle (EV) resource to provide the inter-industry with a centralized information hub in support of the ongoing acceleration of EVs and their impact on the collision repair industry.
The no-fee resource, i-car.com/electric-vehicles, features news and information relevant to EV training, EV definitions, I-CAR EV course information and the latest EV topics and trends, including insights from EV Subject Matter Experts within I-CAR and the Inter-Industry.
Although EVs represent less than 1% of the vehicles on U.S. roads today, their numbers are certain to rise. President Joe Biden on Aug. 5 signed an executive order setting a new target to make half of all new vehicles sold in 2030 zero-emissions vehicles, including battery electric, plug-in hybrid electric, or fuel cell electric vehicles, as well as announcing that the United States would invest in the first-ever national network of electric vehicle charging stations.
The Big Three automakers issued a joint statement in support of the President's plan, underscoring their commitment to increasing production of low emission vehicles.
More information:
I-CAR: 'Bonding is your lifesaver' on electric vehicles
I-CAR launches "Charged for EV"; new online electric vehicle resource library for industry
Growth of I-CAR's repairability technical support (RTS) 'skyrockets' amid era of vehicle repair complexity
Images:
Featured image:
Technicians record a training video in I-CAR's Appleton, Wisc. technical center. (I-CAR)
I-CAR technicians record an EV training class.
Share This: