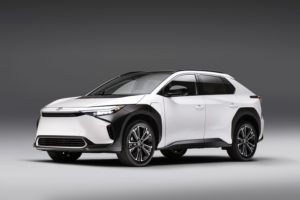 Although Toyota made headlines by outselling General Motors in 2021, knocking the Detroit automaker out of the No. 1 spot for the first time in 90 years, many analysts are calling the result an indication of the Japanese OEM's relative success in managing supply chain issues, rather than an indicator of a long-term market trend.
That said, body shops probably shouldn't expect either of the top two manufacturer's products to become scarce anytime soon. Toyota announced that it had sold 2.332 million light vehicles in 2021, up 10% from 2020, compared with 2.218 million announced by General Motors, down 13% from 2020.
GM, in a statement, blamed its sales decline on "semiconductor supply chain issues."
Automotive News noted that GM's light-vehicle sales nosedived 43 percent in the fourth quarter of 2021, falling to 436,358, "as the global microchip shortage continued to pummel production." AutoForecast Solutions estimated that chip shortages cut worldwide vehicle production by 11.31 million last year, including 3.4 million in North America.
Also among those analyzing the results was the investment website The Motley Fool, which issued this prediction before results were announced: "It's worth noting that Toyota, which has done a better job navigating the global chip shortage than GM, delivered 1.86 million vehicles in the U.S. in the first nine months of 2021 and is on track to dethrone GM as the largest automaker by sales in the U.S. for full-year 2021."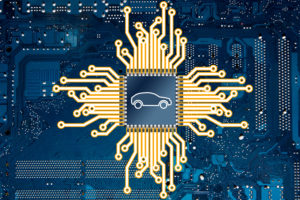 Forbes magazine found that "a key factor" in the sales results "was that the global shortage of semiconductors, vital to the growing electronic content of all vehicles, hurt GM more than Toyota."
"GM has dealt with the semiconductor shortage by prioritizing production and sales of its most profitable models, including the Chevrolet Silverado and GMC Sierra pickup trucks and large SUVs such as Cadillac Escalade, GMC Yukon, Chevrolet Tahoe and Suburban," Forbes said.
Jessica Caldwell, executive director of Insights for Edmunds, told the Detroit Free Press that Toyota's reign as No. 1 might be short-lived. She called the sales results an anomaly.
"Although Toyota should be commended for this accomplishment in the face of the Detroit Three's historic dominance in auto sales, the company shouldn't get too comfortable in the top spot," Caldwell said. "It's unlikely that this will happen again since 2021 was an extraordinarily unusual year."
"The key constraint for sales continues to be reduced inventory levels as a result of the semiconductor shortage," GM chief economist Elaine Buckberg told the Free Press. "Those inventory levels are beginning to recover against a backdrop of strong fundamental demand conditions, with ample job openings, high household savings and low interest rates."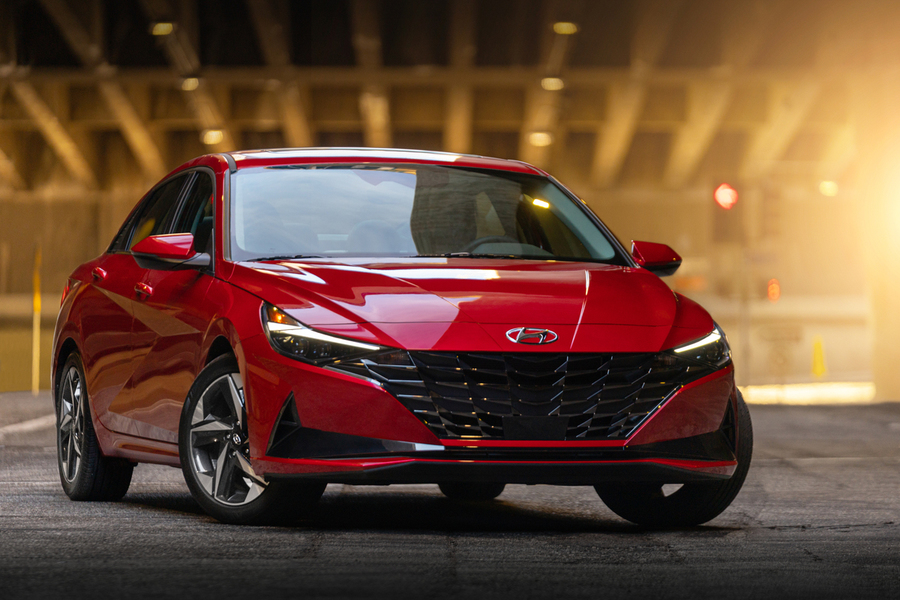 Repairers thinking about what the future may hold might be interested to know that Hyundai North America quietly had a very good year in 2021, reporting a 19% sales increase to 738,081 total vehicles.
Some analysts have suggested that Kia and Hyundai will benefit from their continued focus on the sedan segment, which GM and Ford have downplayed.
"2021 was a highly-successful year for the Hyundai brand and our retail partners," Randy Parker, senior vice president, National Sales, Hyundai Motor America, said in a statement. "We navigated a variety of challenges and sold the most retail units in our history, increasing our retail market share nearly a full point. Shopping activity and consumer interest in our product portfolio remains high, and we are focused on meeting that demand in 2022 and continuing our ascent in the market."
The company reported on Monday that it and its affiliate Kia expect their combined global sales to jump 12.1% in 2022.
EV sales trends
A second story line from the 2021 results, and one that could have greater long-term implications for OEM market share, is the sales of electric vehicles.
Ford made some headlines of its own by capturing the No. 2 spot in EV sales in the U.S., bumping GM to third. Both trail EV maker Tesla.
Ford said Tuesday it planned to nearly double production capacity of its electric F-150 Lightning pickup truck to about 150,000 units annually.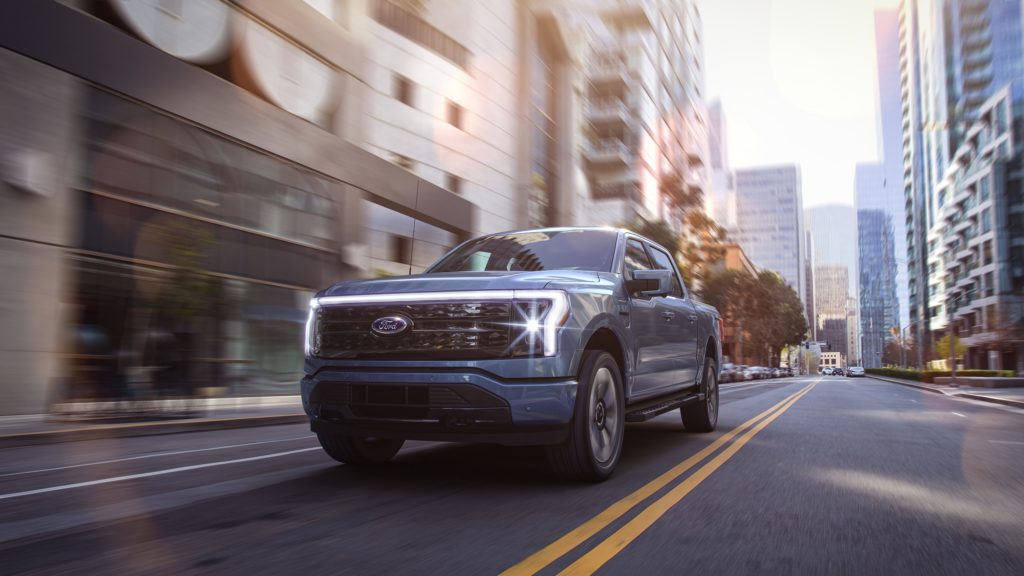 "The reality is clear: People are ready for an all-electric F-150 and Ford is pulling out all the stops to scale our operations and increase production capacity,"  Kumar Galhotra, president of The Americas & International Markets Group, Ford Motor Company, said in a statement.
The shift of resources to EVs is part of Ford CEO Jim Farley's Ford+ restructuring plan. "We're executing our plan and we'll continue to do that so every business in our portfolio has a sustainable future. If not, we will restructure it," he said in a January 2021 interview with CNBC.
For their part, investors are liking what Farley has done, pushing Ford's stock from about $8.50 a share one year ago to nearly $22. That makes it the top growth stock among U.S. automakers.
GM's CEO Mary Barra on Wednesday revealed an EV version of Chevrolet's full-size Silverado pickup truck and announced that EV versions of the Chevrolet Equinox and Chevrolet Blazer will be introduced next year. The regular production Silverado EV is expected to go on sale in the spring of 2023, starting at $39,900.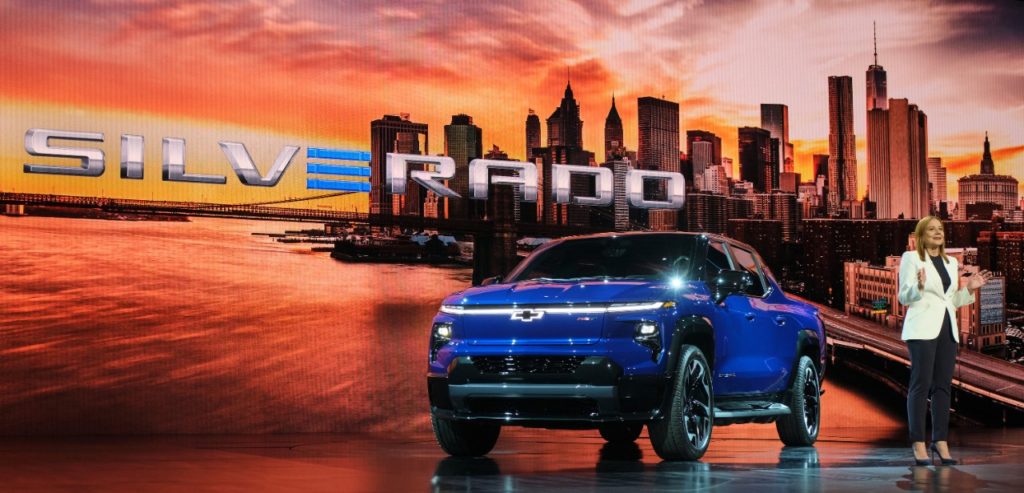 Barra said that half of GM's U.S. assembly plants will be dedicated to EVs by 2030. The company is standing by its target of making 30 new electric models globally by 2025 and having EVs account for the vast majority of its sales by 2035.
The Motley Fool noted that the approach GM and Ford have taken to electrification has given them an advantage over Toyota in the EV market in the short term, although Toyota's long-term prospects are strong.
"Although Toyota announced a $13.6 billion plan to develop its own battery supply chain and produce EVs, it remains a truly entrenched yet dominant internal combustion engine-focused (ICE-focused) legacy automaker that is in a different category than Ford or GM," the analyst advised. "However, what Toyota does provide in a basket of EV stocks is a solid bet that the industry-leading ICE automaker will play a role in the transition toward EVs. Toyota is arguably the most efficient and diversified legacy automaker in the business and is a good value with a price to earnings (P/E) ratio of less than 20."
Toyota announced it was the largest seller of electrified vehicles for the 22nd consecutive year, but most of those are gas-electric hybrids, rather than battery-only.
"Despite a second consecutive year of challenges, TMNA focused on delivering an exceptional customer experience, and we remain optimistic as our electrification strategy further evolves," Jack Hollis, Toyota Motor North America's senior vice president of Automotive Operations Group, said in a statement this week.
Toyota has promised to invest $3 billion in the U.S. on electric vehicle assembly and battery technology.
More information
Toyota: "Toyota Motor North America Reports U.S. December, Year-End 2021 Sales"
Toyota Motor North America Reports U.S. December, Year-End 2021 Sales
Ford: "Ford Best-Selling Automaker in Q4; Becomes No. 2 for Electric Vehicle Sales for 2021; F-Series Best-Selling Truck for 45th Year In Row and Best-Selling Vehicle for 40th straight year; SUV Share Expands"
https://media.ford.com/content/fordmedia/fna/us/en/news/2022/01/05/ford-december-2021-sales.html
GM: "Chevrolet Silverado and GMC Sierra Deliver GM's 2nd Consecutive Year of Full-Size Pickup Sales Leadership in 2021"
https://media.gm.com/media/us/en/gm/news.detail.html/content/Pages/news/us/en/2022/jan/0104-gmsales.html
Hyundai: "Hyundai Motor America Reports December, Q4 and 2021 Sales"
https://www.hyundainews.com/en-us/releases/3475
Images
Featured image: Toyota's new bZ4X, an all-electric SUV, arrives at U.S. dealers in mid-2022.
An illustration representing a computer circuit board and a car chip. (Jae Young Ju/iStock)
A 2022 Hyundai Elantra. The OEM saw a 19% increase in U.S. sales in 2021. (Provided by Hyundai)
A 2022 Ford F-150 Lightning Platinum pre-production model. (Provided by Ford)
GM Chair and CEO Mary Barra delivers the virtual keynote at CES 2022, against an image of a 2024 Chevrolet Silverado EV. (Steve Fecht/Chevrolet)
Share This: