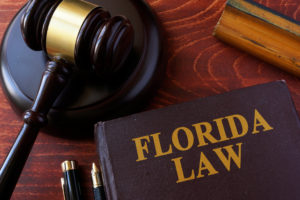 Two measures that went into effect Jan. 1 in Florida – amendments to auto insurance law and a workers' compensation rate filing decrease – could have a future impact on the state's collision repair industry.
Chapter No. 2021-175 amends current law to include peer-to-peer car-sharing programs, which could lead shops to interesting situations in who accepts liability for repairs. This reinforces the importance of understanding that repair shops enter into the repair contract with the vehicle owner.
The law states the car-sharing programs excluding rental car companies, for-hire vehicles ridesharing and carpools assumes liability for crashes. It might not always be that simple though.
The assumption of liability doesn't apply if "a dispute exists over who was in control of the shared motor vehicle at the time of the loss, and the peer-to-peer car-sharing program does not have available, did not retain, or fails to provide required information." Assumed liability also doesn't apply if there's a dispute over where the vehicle is returned.
Workers' compensation
In a move that could take some cost burden off small businesses, a Florida Office of Insurance Regulation (OIR) Nov. 12, 2021 order decreases the statewide overall workers' compensation premium by 4.9% following a 6.6% decrease in 2020. The National Council on Compensation Insurance (NCCI) requested the decrease in August.
"This 4.9% reduction in workers' compensation rates lowers insurance costs for employers in 2022," said Insurance Commissioner David Altmaier, in the release. "Safer workplaces, innovative techniques, and improved risk management practices have resulted in the continued decline in workers compensation claims, ultimately benefitting Florida businesses."
Attorney General Ashley Moody called the state's small business community "the backbone" of the economy.
"Our state remains committed to supporting Florida families, and reduced rates benefit not only employers but the communities they serve," she said in the release.
IMAGES
Featured image: Credit: designer491/iStock
Share This: