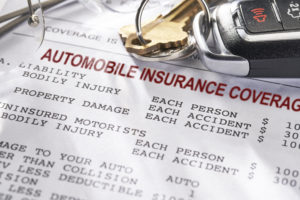 Wisconsin Collision Repair Professionals (WCRP) wants consumers to know more about the collision repair industry, with helpful tips such as why they might have to pay co-pays for auto repairs.
The expense may come as a surprise to many but when repair shops and insurance companies can't agree on a price, the policyholder may be asked to pay the difference.
"When you do an estimate and the insurance comes up with dollar figures that are less than what a shop feels is required to repair the car that's when the shop would ask for a co-pay," WCRP Vice President Steve Humblet said.
Some shops may feel their only option is to eat the cost themselves, but it's becoming more common to address the cost with the customer. The co-pay is in addition to the deductible, and would reflect the cost of the repairs that the carrier has denied. The contract for repair is ultimately between the repair facility and the consumer.
WCRP's video on co-pays states that car repairs are only covered to the extent of the policy purchased and the drive for cheaper premiums has negative effects on safe and proper repairs.
Co-pays can become necessary when shops want to use specific parts, such as new factory parts, instead of the insurer's recommended generic or used parts or when shops want to follow OEM procedures rather than cut corners.
Co-pay receipts can be submitted to insurance companies for possible reimbursement. Humblet said 50% of his customers at his shop, Quality Paint & Body, get reimbursed by submitting their co-pay receipts to their insurers.
Another video by WCRP provides some tips on shopping for car insurance. Consumers should keep in mind that discounted premiums often have discounted coverage and policy limitations, according to WCRP.
The best course of action is to shop for policies with the help of an independent local agent that can provide options from several companies. A local agent is also best to have on your side if once insured, disputes arise with your company. WCRP recommends talking to local repair shops too to find out which insurance companies would have your best interests in mind.
Three important items to make sure your policy covers are rental car reimbursement, towing or roadside assistance and the factory parts endorsement.
IMAGES
Featured image credit: Bill Oxford/iStock
Share This: