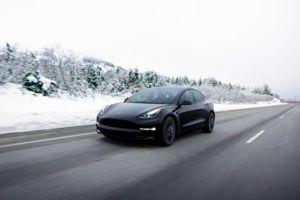 More than 817,000 Tesla Model S, X, 3 and Y vehicles have been recalled due to a seatbelt warning malfunction.
Model years 2021 and 2022 Model S and Model X and all Model 3 and Model Y vehicles are affected by the recall, according to the National Highway Traffic Safety Administration (NHTSA).
A seatbelt reminder is supposed to chime after the vehicles are started and the driver presses the brake pedal.  A software error may prevent the chime from activating when the recalled vehicles are started, according to the recall notice.
The recall states that the chime may not occur only when it was interrupted in the preceding drive cycle and the seatbelt wasn't buckled after the interruption. For example, a new drive cycle would be created if the driver exited the vehicle in the preceding drive cycle while the chime was active and then later returned to the vehicle.
The issue doesn't affect the "reliability and accuracy" of the accompanying visual seatbelt reminder at any point, nor does it affect the seatbelt reminder chime from activating when the vehicle exceeds 22 km/h (13 MPH) and the driver seat belt isn't buckled.
As of Jan. 31, Tesla isn't aware of any warranty claims, field reports, crashes, injuries, or fatalities related to the recall, according to the notice.
A firmware release will correct the software error so that the audible seatbelt reminder chime will reset if it is interrupted w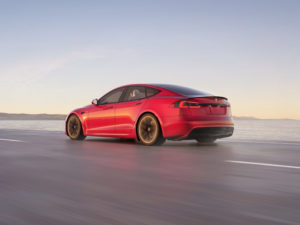 hile chiming. The firmware was introduced in Model 3 and Model Y production on Jan. 27 and in Model S and Model X production on Jan. 28. A different firmware release that also includes the remedy will deploy over-the-air to delivered vehicles early this month.
No further action is necessary from owners whose vehicles are equipped with firmware releases 2021.43.101.1 or 2022.4.5 or a later release. New vehicles will not be delivered to customers without one of the firmware releases that includes the recall remedy.
Owners will receive the firmware releases for free. The Feb. 1 notice states Tesla stores and service centers would be notified on or shortly after Feb. 4. Owner notification letters will be mailed by April 1.
Tesla also recently recalled 53,822 vehicles equipped with a test version of its Full-Self Driving software because of an issue that allows them to roll through four-way stop signs.
IMAGES
Featured image: Tesla Model 3 (Provided by Tesla)
Tesla Model S (Provided by Tesla)
Share This: