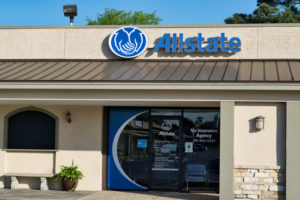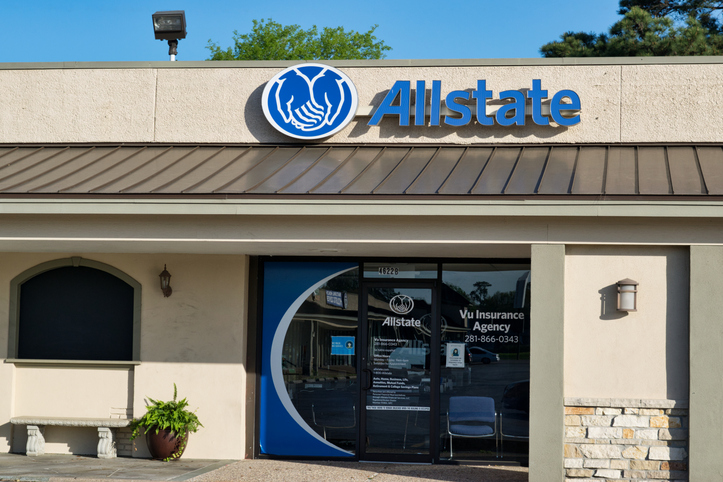 Allstate looks to 'mitigate repair costs' through agreements, expects little pushback on auto insurance rate increases
By on
Announcements | Insurance
The approach may signal that the claims settlement process is about to get even more challenging as Allstate seeks to reduce the number of dollars it spends on repairs.
"Beyond expense reductions and rate increases, we're also leveraging advanced claim capabilities to mitigate loss cost pressure for our customers," Glenn Shapiro, president, Personal Property-Liability, told investors on Feb. 3.
"We're broadening strategic partnerships with part suppliers and repair facilities to mitigate repair costs. We're using advanced claim analytics and predictive modeling tools to optimize repair versus total loss decisions and to assess the likelihood for injury and attorney representation on casualty claims," Shapiro said.
"The bottom line is we are highly confident in our ability to restore auto profitability to targeted levels," he said.
On the income side of the ledger, Allstate has announced to the industry that they're increasing their rates as their costs rise, and that they see no reason why regulators at the state level would not approve their "justifiable and supportable" new rates.
Allstate raised auto insurance rates an average of 7% in 25 states in the last quarter of 2021, and will continue seeking higher rates, even in states that have already seen an increase, executives told investors.
Shapiro said that increases in auto severity "reflect inflationary pressure across coverages, with a number of underlying components of severity rising faster than core inflation."
Allstate did not respond to a request from Repairer Driven News to outline how "broadening" their relations with the insurer might affect the repair shops and parts suppliers it works with, who are facing inflationary pressures of their own.
Auto Insurance Loss Costs Impacted by Inflationary Pressures

Auto repair costs have contributed to a 43% increase in Allstate's expenses in Q4, to over $11.6 billion, the company said in a statement. Allstate's P&C combined ratio for its auto insurance business rose to 104.3%, meaning that it spent $104.30 for every $100 it collected in premiums. By comparison, the combined ratio for its homeowners' policies was 87.1%.
2021 was a year of "two distinct halves as it related to profitability of auto insurance," Allstate CEO Tom Wilson said. While income for the first six months totaled more than $1.7 billion, thanks to lower accident frequency and offset increased claims severity, that changed in the third and fourth quarters.
"In the second half of the year, auto claim frequency continued to increase towards pre-pandemic levels and the cost of repairing cars and settling bodily injury claims accelerated," Wilson said.
Shapiro said auto property damage frequency rose 21.5% in the fourth quarter of 2021 compared to 2020, but was down 13.3% compared to 2019.
Although miles driven are approaching pre-pandemic levels, he said, that's been moderated by a "meaningful" change in time-of-day driving.
Shapiro said higher used car values and rising "OEM parts and labor rates" in 2021 have resulted in higher severities and coverages like collision and property damage.
Q4 2021 The Allstate Corporation Earnings Conference Call
https://www.allstateinvestors.com/events/event-details/q4-2021-allstate-corporation-earnings-conference-call-tentative
Allstate raises auto insurance rates as claim severity increases, discusses value of telematics products
Allcorp – Q4 2021 Earnings Presentation – Final
Expert testifies Allstate overcharged some policyholders total of nearly $1B
Images
Featured image: An Allstate Insurance office in Houston, Texas. (Brett_Hondo/iStock)
Share This: