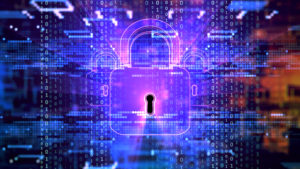 Effective next March, Floridians' personally identifiable information found in vehicle crash reports and traffic citations will be safeguarded by state law with the recent passage of a bill by both sides of the legislature to restrict public access to the data.
SB 1614, and its House companion, amend current law to prohibit the release of crash reports that contain the home or employment street addresses, driver license or identification card numbers, dates of birth, and home and employment telephone numbers of the involved parties to the public, including media outlets. The same information found on citations is prohibited from release as well as vehicle license plate and trailer tag numbers.
Crash reports will still be available to victim services programs as well as local, state, and federal government agencies barring redistribution.
"Crash reports reveal significant personal information, not only about parties involved in a crash, but also about passengers and other witnesses to the crash," the bill states. "Pervasive use of the Internet and related technologies abet those with malicious purposes in exploiting the use of personal information revealed in crash reports, such as a party's, passenger's, or witness's date of birth, driver license number, and address, creating ever-expanding threats to privacy and security never envisioned in generations past."
The bills also note traffic citations "reveal significant personal information about drivers" and the release of it is a threat to privacy and security.
The new law could hiccup data taken by vehicle history reporting companies such as CARFAX, which partially relies on third-party sources, like police crash reports, for information it provides to car buyers on the vehicles they're considering purchasing. The company's website states it "receives data from more than 131,000 different sources including every U.S. and Canadian provincial motor vehicle agency plus many police and fire departments, collision repair facilities, auto auctions, and more."
The Collision Industry Conference (CIC) Vehicle Data Access, Privacy & Security Committee has in place a set of "Golden Rules" for data privacy that were overwhelmingly established in 2020 as an official work product from the CIC body. While SB 1614 specifically focuses on crash reports and traffic citations, it serves as a reminder for repair facilities to ask questions of their vendors to mitigate the unintended sharing of consumer data including that which may be prohibited.
As data breach threats continue to grow, according to CCi Global Technologies, now is the time for shops to double-check their data security safeguards. CCi recommends downloading free cybersecurity frameworks on the U.S. Department of Commerce's National Institute of Standards and Technology (NIST) website.
IMAGES
Featured image credit: MF3d/iStock
Share This: