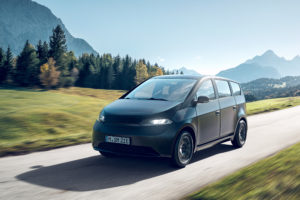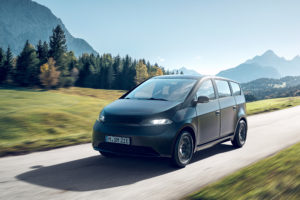 German solar-powered transport startup Sono Motors will soon begin testing and certification of its Sion – tagged by the company as "the first affordable solar electric vehicle (SEV) for the masses," which is expected to roll off the production line in 2023.
Sono is among at least four SEV companies including San Diego-based American startup Aptera Motors and Net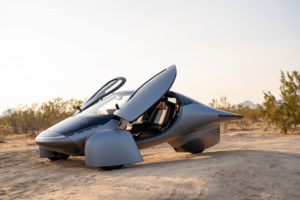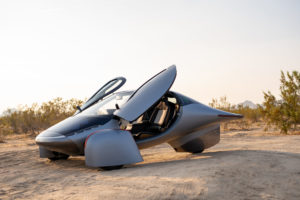 herlands-based companies Lightyear and Squad Mobility. Aptera, and Squad Mobility both say their SEVs are also affordable.
All of the companies plan to ramp up production sometime this year and are taking pre-orders. However, Lightyear will only deliver to the European Union, Norway, and Switzerland. All four brands use solar panels and batteries to power their SEVs.
So far, Sono has 16,820 Sion reservations and plans to produce 257,000, according to its website. The company's test cars will undergo "uncompromising practical tests under extreme conditions" in Europe and the U.S. on varying test tracks and public roads, and with crash tests.
"The start of the series testing phase is yet another step on our way to climate-friendly mobility of the f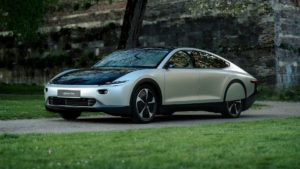 uture," said Sono Motors CEO and co-founder Jona Christians in a statement. "Getting from the first concept in a garage to this point was only possible with hundreds of engineers working tirelessly every day on both the Sion and our Sono Solar technology."
The public debut of the final Sion design is planned for this summer.
The Sion's battery range is 112 kilometers, or about 70 miles. The company touts it as a "sustainable power plant on wheels that will be able to power electronic devices, the home or other electric cars."
On its website, Sono highlights the history of solar-powered cars noting that it's not a new concept. The fi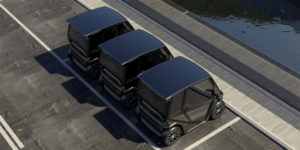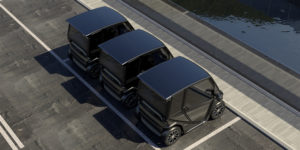 rst was the Baker solar electric car that came out in 1960 and, according to Sono, was followed by the Blue Jay Solar Car in 1977, the Citicar in 1980, The Quiet Achiever in 1981, and The Sunraycer in 1986.
Sono believes that the decrease in the price of EV batteries and a rise in efficiency will be "an important building block" for solar-powered EVs like the Sion.
IMAGES
Featured image: Sono Motors' Sion (Photo provided by Sono Motors)
Aptera Motors' Luna (Photo provided by Aptera Motors)
Lightyear's Lightyear One (Photo provided by Lightyear)
Squad Mobility's SQUAD Solar City Car (Photo provided by Squad Mobility)
Share This: