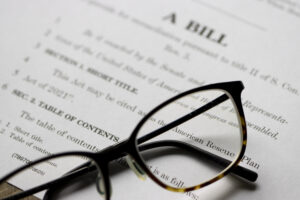 Georgia bill that would allow EV direct sales stalls in Senate
By on
Legal
A Georgia bill that would allow Rivian Automotive and other EV manufacturers to sell directly to consumers in the state likely won't make it to the governor's desk this session.
The Senate didn't vote down SB 398, in fact, it didn't vote on the bill at all, and because of that it didn't make it to the House for consideration by Crossover Day – the legislature's internal deadline to get bills passed by at least one chamber. The bill was sent to the Senate's Economic Development and Tourism Committee, which held no hearings on the bill, according to the General Assembly's website. However, if legislators choose, they can tack the language of the bill onto another that was passed by the deadline.
Rivian's media team didn't return Repairer Driven News' request for comment on the status of the bill by publication deadline Wednesday, but Vice President of Public Policy James Chen told CleanTechnica earlier this week that the company still plans to work with Georgia legislators in the future.
"While disappointed that the direct sales bill did not advance, Rivian remains committed to working with Georgia policymakers to promote consumer choice and electric vehicle technology as we continue our investment in the state," he told CleanTechnica. "Allowing Georgians the right to decide for themselves how they purchase an electric vehicle simply makes sense."
Franchise car dealers in the state are represented by the Georgia Automobile Dealers Association, which has fought against legislation that would let EV companies like Rivian compete for sales.
"Our state's franchise dealer model protects consumers, creates jobs and keeps Georgia dollars in the state," wrote GADA CEO Lea Kirschner in an emailed statement to RDN. "It is enshrined in state law for good reason and shouldn't be changed to benefit out of state companies, at the expense of hard-working Georgians. If Rivian – or any other vehicle manufacturer, for that matter – wants to sell its vehicles in Georgia, there is a step that is much simpler than changing Georgia law. Under current law, all Rivian would have to do is appoint a local independent dealer who would welcome the opportunity to sell its vehicles."
She added that the current system promotes competition – in turn lowering prices and improving customer services, keeps money consumers spend in the state, and plays a "vital role" in warranty service and recalls to vehicles "helping to ensure that Georgia consumers have access to convenient service and keeping Georgia's roads safe." The bill, Kirschner fears, would set a dangerous precedent.
"Georgia's franchise dealers stand ready, willing and able to sell and service electric vehicles, including those manufactured here," she said.
Construction on a $5 billion Rivian plant east of Atlanta is slated to begin this summer. However, Tesla is the only EV manufacturer allowed under state law to sell independently at its own dealerships to Georgians, which is the result of amending the auto-dealer protection law in 2015, which SB 398 proposes to change again.
The direct-to-customer business model by both Tesla and Rivian has sparked legislative fights across the country as well with car dealers pushing to keep their rights under state laws to exclusively sell new cars.
Earlier this month, the Oklahoma House Business and Commerce Committee passed a bill that would prohibit direct sales models from operating in the state without having a direct shipper license. No other action on it has been taken since. In Mississippi, both the House and Senate passed their own versions of a bill that would prohibit the sales model. Since the House declined to concur with the Senate's amended bill on March 17, a conference committee of legislators from both chambers will be convened.
IMAGES
Featured image credit: hapabapa/iStock
Share This: