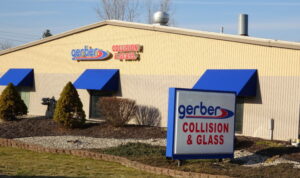 Boyd Group, the owner of Gerber Collision, has negotiated an "unprecedented" number of rate increases with a majority of insurers, and expects to obtain more over the coming months, Boyd CEO Tim O'Day told investors on Wednesday.
The rate increases are necessary to address the wage pressures brought about by the continuing tight labor market and shortage of technicians and office workers, O'Day said during a report on fourth-quarter and year-end  earnings for 2021.
He declined to say how big the rate increases have been, but described them as "much higher than we've ever seen historically," and said they include both labor and paint materials.
The company expects to continue its push for higher rates for at least several months, and to be successful, he said.
"We're satisfied with the first round of increases, but absolutely need much more in the way of increases from our insurance clients," O'Day said. "Further increases are required to reflect the current environment so that the industry can attract and retain the talent needed to properly serve our customers and complete repairs on a timely basis. We continue to actively pursue and push for the necessary pricing increases."
While the issue's effect on Boyd's margins made it a topic for the company's fourth quarter report, O'Day told investors that the need for increases extends to the entire collision repair industry.
"I think this is not just a Boyd issue. This is an industry issue, and it affects our customers," he said. To compete with the mechanical repair industry and other fields, "compensation levels in our industry are going to have to go up. And in order for that to happen, insurers are going to have to pay more for the repairs," he said.
"And I think that will continue to get passed through until we have a stabilization of labor in our industry, which is what's necessary for us to really just service our customer properly." He predicted that that stabilization might take "quite some time."
O'Day said insurers recognize that the increases are in their best interest, as the shortage of technicians has contributed to a significant increase in repair times, affecting carriers' customer satisfaction levels and rental costs. "It is absolutely in an insurer's best interest for their customers to be very satisfied with a timely, quality repair when they have a claim. Otherwise, they're very likely to change insurance companies," he said.
In addition, insurers that will not adjust their rates may find shops turning away their customers, the CEO said.
"The industry will have no choice but to favor work from insurers who are paying rates that allow us to make an acceptable level of margin…. I don't know that that's happened broadly yet, but it has to happen, because the returns we're getting right now aren't adequate and we have all the work we could want at our door."
Asked how open insurers will be to a second round of increases, O'Day said, "We see insurance clients that have moved their rates up to levels that are more reflective of what's currently needed, and others that have not. And so that'll be our early target … to normalize that and then to continue to press for what we need."
O'Day said carriers have had a difficult time recognizing and responding to the pressures the industry faces. "I think we've been – patient's probably the wrong word, but I think we've accepted insurers moving at different paces to get their rates to where they need to be," he said.
He noted that some insurers, such as Allstate, have said they expect no difficulty in securing regulatory approval for the premium increases that will help them pay more for repairs.
However, it's worth noting that an Allstate executive told investors in January that the company is looking to "mitigate repair costs" through its "strategic partnerships" with repair shops and parts suppliers as it deals with its own profitability issues.
Boyd is continuing other steps it has taken to address the worker shortage, O'Day said, through its technician development program, and efforts to increase employee retention.
Supply chain issues
Also affecting Boyd's margins are supply chain issues, the CEO told investors.
He said that Boyd has had to go beyond its "primary suppliers" of parts, and to buy "at discount levels that aren't attractive to us." That includes a greater reliance on OEM parts, which he said are generally more available than aftermarket parts.
"Our margins on aftermarket are better" than on OEM parts, O'Day said, "so that's had a negative impact."
He declined to say what proportion of Gerber's parts are sourced from OEMs, though he noted that the percentage has grown. For background, the recent 2022 Crash Course publication from CCC notes that, across the industry, OEM parts accounted for 64.4% of all parts costs in 2021, up from 61.6% in 2020.
Like other repairers, Gerber has found its productivity affected by supply chain issues. "We find that we have many repairs that are substantially complete but missing a part and cannot be safely delivered as a result," O'Day said. "So part of our WIP [work in progress] buildup is related to the supply chain challenge issues, and we're really not seeing much mitigation of supply chain challenges to date. And it's difficult to say when that might happen."
Plans for growth
Boyd is committed to its growth strategy, but will be prioritizing its efforts on integrating the 127 new locations added last year. That includes 101 acquired locations, 10 new shops and 16 locations operated as intake centers, he said.
O'Day said the record pace of 2021 acquisitions puts the company ahead of "our internal thinking" on growth. While some of the newly added shops are "impacted by the same forces that are impacting our business overall," O'Day said "there are still good growth opportunities that make sense to execute on today, even in a constrained labor environment.
"So we're continuing to focus on growth. But I would say we have an intense focus on the performance of our existing network," he said.
He said the company remains committed to its five-year growth strategy, which calls for the doubling of revenues by 2025.
Boyd, one of the largest operators of non-franchised collision repair centers in North America, operates locations in the U.S. under the trade name Gerber Collision & Glass, and in Canada under the trade names Boyd Autobody & Glass and Assured Automotive.
More information
Third-party report on rising costs offers repairers, insurers data for labor rate discussions
Insurers' auto body labor rates well below 'market rates,' expert tells Mass. commission
Images
Featured image: A Gerber location in the Grand Rapids, Michigan, area. (RDN)
Share This: