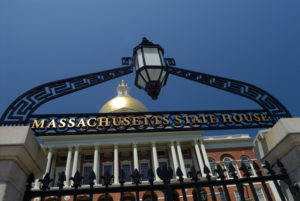 Insurers' auto body labor rates well below 'market rates,' expert tells Mass. commission
By on
Announcements
The refusal of auto insurers to adjust their labor rates in response to decades of rising costs has left body shops in an increasingly dire position, collision repairers and industry experts testified at a Massachusetts legislative hearing on Tuesday.
The nearly 3 1/2-hour-long livestreamed hearing was the second of two held by the Special Commission on Auto Body Labor Rates, which was created in response to a proposed bill that would raise the rate and tie it to the region's Consumer Price Index.
Proponents of the bill, H.1111, argue that its passage is needed to correct 40 years of rate stagnation in Massachusetts. At $40 per hour, the allowed labor rate is the lowest among the 50 states.
Speaker after speaker argued that the allowed rate is too low to attract and keep the kind of technicians needed in the highly technical field, and is a fraction of the labor rates consumers regularly pay small engine repairers or bicycle repair shops.
"I spent $125 an hour quite willingly to add my pickup truck serviced when the check engine light went out. I spent $175 an hour to have my camper serviced. And I'm about to take my snowblower to a commercial equipment place to have it serviced, and I'm told the labor there is $110 an hour," said state Rep. James K. Hawkins (D-2nd Bristol), the bill's sponsor. "How we're paying body shops just $40 an hour makes zero, zero sense to me."
Sam Valenzuela, president of National AutoBody Research (NABR), told the committee that, according to his company's data, "the free market in Massachusetts absolutely would accept these higher rates that are necessary for shops to have a sustainably profitable business and all the things that go along with that."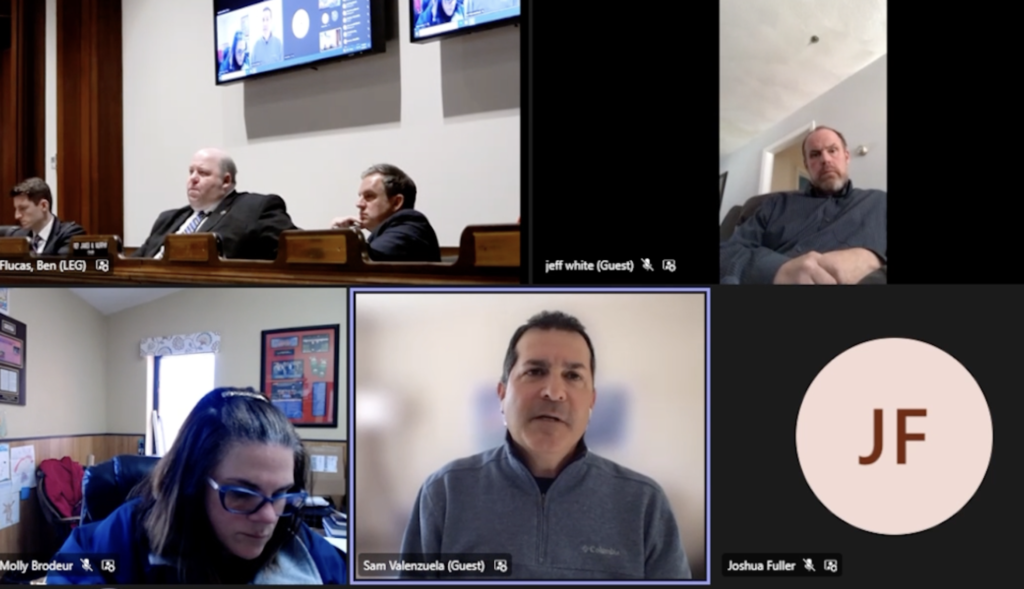 Data from NABR's LaborRateHero website, www.laborratehero.com, show that when customers are paying for collision repair that does not involve an insurance claim, the great majority are willing to pay $50 or more, Valenzuela said.
He said LaborRateHero, which accumulates data reported by thousands of collision repairers across the country, has a sample size of about 3,600 repair records from Massachusetts over the past year.
Of those, 2,300 involved insurance claims. For these, $40 an hour was the most common rate paid, with 94% reporting a rate of $42 or lower. At least one shop reported a rate of $36 an hour, which "literally sounds like a figure from the 1980s," Valenzuela said.
The remaining 1,300 repairs were paid for by the customer, with no insurance involved. In 87% of those cases, customers paid shops $50 or more, a 25% increase over the rate allowed by insurers. Some customers were willing to pay as much as $90 an hour for a common vehicle, like a Jeep, or $125 an hour for a luxury or specialty vehicle, like a Tesla, he said.
"The industry calls these customer pays, or self-pay transactions," Valenzuela said. "And the reason we look at that, of course, is because we think that's the best indicator of what the free market accepts."
In Massachusetts, the gap between what customers are willing to pay and what insurance companies allow is unusually large, he said.
"With customers in other states, we also see this gap between the typical rates that insurers use to settle claims and the rates that customers pay. But Massachusetts certainly stands out as one of those states with a larger gap," Valenzuela said.
Commission member Samantha Tracy, manager for claims analytics quality for Arbella Insurance, asked Valenzuela about the source of LaborRateHero's data. He explained that about 6,500 body shops across the country, representing about 20% of the industry, have self-reported their data in two categories, labor rates and billed hours.
"So you don't have any third-party independent data, sources around the estimates," Tracy said. "So it's really only those estimates that are uploaded by the shops and only those shops that choose to participate in your survey. I'm just trying to get an understanding of the population size and whether or not it might potentially have limitations in the validity of the database."
In an apparent reference to companies like CCC and Mitchell, Tracy noted that there are "independent entities" that "aggregate a very large pool of data to make some meaningful information out of raw data." Asked by Tracy whether having "data coming anonymously from a number of sources" might reduce any potential for "adverse selection," Valenzuela said he is confident in LaborRateHero's numbers.
"We're going directly to the source and and getting that data directly from its originating point. Not collecting aggregate data from someone like CCC or Mitchell or I guess any number of others. who take data and scrub it, aggregate it," he said.
Insurers have frequently cited the industry benchmark reporting done by CCC Information Solutions as "third party" labor rate reports, in spite of CCC's position that they are not meant to be used in that way.
"CCC does not conduct labor rate surveys or report on prevailing street rates," the information provider confirmed to Repairer Driven News in 2020.
The estimating service has said that its benchmark reports are "based on an aggregation of industry data collected from customers that use CCC's collision estimating software and/or communicate electronic appraisals via CCC's CCC ONE Workflow network," and are not a true reflection of collision repair business posted rates.
Aaron Schulenburg, executive director of the Society of Collision Repair Specialists (SCRS), gave the committee a national perspective on the financial pressures body shops face, and the damage done by the current rate structure.
"There's no business in America that's been immune to the rising costs," Schulenburg said. "It's not hard to look at the numbers in the collision repair space and justify the need for rate increases."
He noted that SCRS has tracked refinish material increases of as much as 25% over the past year, with every major brand instituting one or more national price adjustments.
"If a typical refinish rate paid by carriers in Massachusetts was $34 per refinish hour in 2020, and material costs increased by 25% in 2021, that means repair facilities would need material rates to adjust to $42.50 per hour to simply maintain pace with the new cost," he said. Even that, he noted, wouldn't account for a loss in gross profit on the same material sales.
Other costs have gone up as well, Schulenburg said – gas and travel expenses, energy bills, real estate, rent, and the cost of living. Body shops saw a 10% increase in their own commercial insurance premiums, he noted.
"Virtually every cost went up – and there is only one place a collision center can adjust for that rise in cost: their labor rate," he said.
Schulenburg noted that Tom Wilson, the CEO of Allstate Insurance, told investors earlier this year that seeking approval for higher premiums is "'less a political issue than it is a reality issue of looking at the numbers and what is the justifiable and supportable rate increase.' It's simple: Cost rise, their rates adjust."
"In reality, costs drive rates," he said.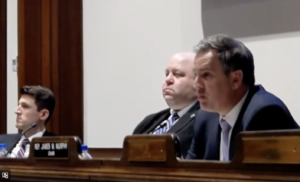 Commission member Evangelos "Lucky" Papageorg asked Schulenburg to react to an argument made by the executive director of the Massachusetts Insurance Federation (MIF) that the stagnant labor rate is the result of industry overcapacity.
The MIF's Christopher Stark had testified during the previous hearing, held on Jan. 25, that a decrease in the number of accidents without a proportional decrease in the number of the state's body shops had brought about wage stagnation.
Stark argued that, because there was not enough work to go around, more shops had entered into direct repair program agreements with insurers, agreeing to accept a low labor rate in exchange for a higher volume of work. This, Stark suggested, had skewed the insurers' labor rate surveys.
"I don't agree that there are too many shops for the work that needs to be performed in Massachusetts, or in any other state in the country right now. In fact, we're seeing just the opposite, even if there is a reduction in claims that's larger than the reduction in number of shops," Schulenburg responded.
He noted that Enterprise has reported that length of rental in Massachusetts, a reliable indicator of cycle time, has increased 6.6 days, to 18.6 days, between 2016 and the fourth quarter of 2021.
"So even if there are more shops, the shops who are performing the majority of the quality repairs are backed up, they have a longer backlog and work in process than they ever have," Schulenburg said. "And much of that is a result of workforce shortages."
He noted that the collision repair industry is competing with other industries for the same talent pool. "We're going to lose those technicians to the mechanical market and the diesel market, and to other industries that need skilled workers and can start them [at a] much higher [rate of pay] because they don't have third-party billpayers who are putting limitations on how those businesses can and would reimburse their employees," he said.
Stark was not among those who signed up to speak during Tuesday's hearing.
As with the previous hearing, many body shop owners and managers told the committee how their businesses, and the industry in general, are suffering from the low reimbursement rate.
Don Dowling, owner of Marblehead Collision, told the panel he had had to sell his Swampscott location since testifying at the Jan. 25 hearing.
"We had plenty of work," Dowling said. "The staffing issues in this industry continue to affect us all. I'm losing techs and office staff, not to other body shops, but to other fields."
He said his shop has seven office staff members, and seven technicians. Because insurers will not pay for the necessary office work, the billable hours put in by the technicians have to carry the whole payroll, he said.
"I can only pay each employee $20 an hour for what the insurance company is allowing," he said. "I can't wait anymore. We can't wait anymore. Please help us."
Joshua Fuller, of Fuller Automotive Service, Inc. in Auburn, said that his company's efforts to negotiate labor rate increases with insurers "fall on deaf ears."
"They say it is what it is, and that if you don't like it, go elsewhere," Fuller said.
He said some companies' payments are so low that the shop will no longer accept work from their insureds, knowing that they would lose money on the work.
One insurer, he told the committee, recently told him that they would no longer negotiate paint and materials rates, while a second said that payments offered for advanced driver assistance system (ADAS) work are now similarly non-negotiable. In both cases, the companies advised the shop to bill the customer for the balance. He did not identify the carriers, but said that one was local, and the other national.
Gary Cloutier, owner of Cloot's Auto Body in Westfield, was among those expressing frustration with the insurance industry. He noted that the rates paid do not reflect the cost of living in Massachusetts, which is 32.5% higher than the national average, and have discouraged potential future technicians from entering the industry.
"These barbaric rates have been shoved down our throats by the insurance companies for years," Cloutier said. "I put the problems that we have squarely at the foot of the insurance companies.
"I'm tired of being nice about this," he said. "This is a critical stage that we're in right now. This system is ready to implode. We're on the doorstep of it right now."
H.1111 is currently being considered by the Legislature's Joint Committee on Financial Services. The special commission is to report back to the committee in July.
More information
House bill H1111:
https://malegislature.gov/Bills/192/H1111
Senate bill S709:
https://malegislature.gov/Bills/192/S709
Recording of the special commission's March 22 hearing:
https://malegislature.gov/Events/Hearings/Detail/4230
Recording of the special commission's Jan. 24 hearing:
https://malegislature.gov/Events/Hearings/Detail/4167
Recording of the Joint Committee on Financial Services' Sept. 15, 2021 hearing:
https://malegislature.gov/Events/Hearings/Detail/3914
National AutoBody Research survey data
https://www.laborratehero.com/
Mass. special commission holds 4-hour hearing on body shop labor rates
AASP-MA meets with lawmakers on inflation-tied auto body labor rate bill
Auto body shops urge Mass. lawmakers to regulate insurers' labor rate
Images
Featured image: The Massachusetts State House in Boston. (jorgeantonio/iStock)
Sam Valenzuela, bottom center, president of National AutoBody Research, testifies before the commission. (Screen capture via the Massachusetts Legislature)
State Rep. James Murphy (D-4th Norfolk) chairs the hearing of the Special Commission on Auto Body Labor Rates on Tuesday. (Screen capture via the Massachusetts Legislature)
Share This: