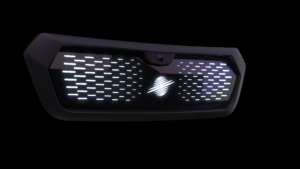 Hella develops front panel for EVs that incorporates headlamps, ADAS sensors
By on
Technology
A single front panel that incorporates advanced driving assistance system (ADAS) components and headlamps has been developed for new electric vehicle (EV) designs by Tier 1 manufacturer Hella.
In a statement, Hella said that the development ensures compatibility among components, and requires OEMs to coordinate fewer sub-suppliers.
Based on its lighting and electronics expertise, Hella integrates front radar covers (radomes), radar sensors, lidar, cameras and "innovative lighting technologies" into the covers.
Hella said that the panel has an important safety function: It protects sensitive systems like parking assistance or automatic distance control, and can be heated to improve component function in bad weather. "This aspect is becoming increasingly important, especially in view of autonomous driving," the company said.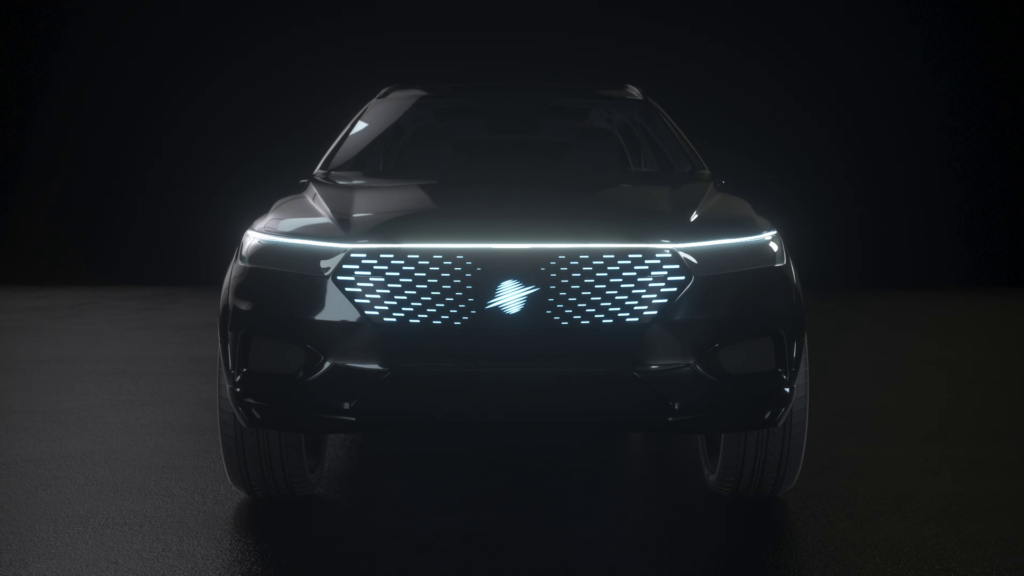 The design takes advantage of the fact that EVs do not require engine cooling. "This means that the classic radiator grille can be dispensed with. This opens up completely new design possibilities for designers of e-vehicles," Frank Huber, managing director responsible for the Business Group Lighting at Hella, said in a statement. "The entire area can therefore be freely designed. Hella is developing large-area panels for this purpose. Special attention is paid not only to the design, but above all to the integration of further functionalities."
Panels can be customized in a variety of ways, depending on styling requirements. Structures, such as hexagons, can be cut into the surface with a laser, while manufacturers can choose from a variety of finishes, among them body color, black, or chrome.
"Highly decorative components" can be produced through technologies such as injection stamping and film back injection, Hella said. In addition, the panel can be made to light up at night, or when switched on by vehicle exit lights.
Depending on a market's applicable laws and regulations, "many things are possible in terms of design," Huber said.
Hella said its first highly integrated panel went into series production at a European vehicle manufacturer in the third quarter of 2021, and said it's now working with a European OEM on a radar-permeable panel that's more than a meter (39 inches) wide. It did not identify either vehicle, and did not respond to questions from Repairer Driven News by publication deadline.
Images
Share This: