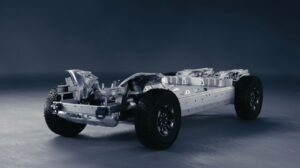 General Motors and Honda have agreed to co-develop a series of electric vehicles (EVs), beginning with a focus on affordable compact crossovers, the companies have announced. Production is expected to begin in 2027.
In a joint announcement, the companies said they expect to produce "millions" of EVs each year, based on GM's next-generation Ultium platform. They called the compact crossover segment the largest in the world, with annual sales of more than 13 million vehicles.
The agreement will make use of the two companies' technology, design and sourcing strategies, the announcement said. "The companies will also work toward standardizing equipment and processes to achieve world-class quality, higher throughput and greater affordability," it said.
While the companies declined to provide any pricing details, Doug Parks, GM executive vice president, Global Product Development, Purchasing and Supply Chain, said the new EVs would be less expensive than the upcoming Chevrolet Equinox EV, which will launch in 2023 at a sticker price of around $30,000.
"Our collaboration with Honda and the continuing development of Ultium are the foundation of this project, utilizing our global scale to enable a lower cost foundation for this new series of EVs for millions of customers," Parks said.
Both companies told Repairer Driven News that it's too soon to talk about how repair procedures will be developed and introduced to both OEMs' repair networks. "That said, this is a co-development project and part of the collaboration is around manufacturing best practices, so there are natural synergies that should help drive repair procedures," James Cain, a spokesman for GM, said.
In their announcement, GM and Honda said they would focus on driving down the cost of building EVs by exploring battery technology opportunities.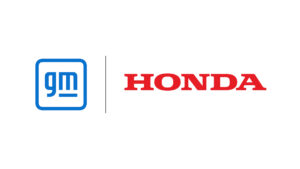 Both companies said the collaboration is a key to their future plans, with GM planning to eliminate tailpipe emissions by 2035, and Honda aiming to sell nothing but zero-emission vehicles in North America by 2040.
"GM and Honda will share our best technology, design and manufacturing strategies to deliver affordable and desirable EVs on a global scale, including our key markets in North America, South America and China," said Mary Barra, GM chair and CEO. "This is a key step to deliver on our commitment to achieve carbon neutrality in our global products and operations by 2040 and eliminate tailpipe emissions from light duty vehicles in the U.S. by 2035. By working together, we'll put people all over the world into EVs faster than either company could achieve on its own."
"Honda is committed to reaching our goal of carbon neutrality on a global basis by 2050, which requires driving down the cost of electric vehicles to make EV ownership possible for the greatest number of customers," Toshihiro Mibe, Honda president & CEO, said. "Honda and GM will build on our successful technology collaboration to help achieve a dramatic expansion in the sales of electric vehicles."
The two companies played up their complementary EV research. GM noted that it is working on new technologies like lithium-metal, silicon, and solid-state batteries, as well as production methods to improve the manufacture of battery cells. For its part, Honda is working on solid-state battery technology, which it sees as "the core element of future EVs."
The collaboration builds on the two companies' co-development of the Honda Prologue SUV, an EV that is expected to launch in 2024. That vehicle, and its Acura counterpart, will use GM's BEV3 electric vehicle architecture and Ultium battery management system.
Honda has set an initial annual sales target of 70,000 units for the Prologue. It will be the OEM's first BEV.
It has not been announced how the new line of vehicles co-developed with GM will fit into Honda's lineup among the other EVs the company currently has under development, Rick Schostek, executive vice president for corporate services for American Honda, said in a statement.
"What I can tell you is that our offerings will align with our customers' and dealers' expectations in North America and other markets where they will be introduced. And we will align it with the models we are creating based on our own e: Architecture," he said.
More information
GM rolls out new EVs with Ultium Platform, touts it as foundation for 'all-electric future'
Images
Featured image: The Ultium platform is the foundation of GM's EV strategy, including the battery cells, modules and pack, plus drive units containing electric motors and integrated power electronics. A next-generation version of Ultium will underpin a new lines of vehicles to be co-developed by GM and Honda. (Provided by GM)
Share This: