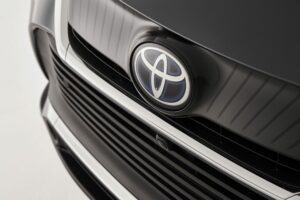 Toyota, Mazda face programming issues; Toyota's results in recall of 460,000 vehicles
By on
Announcements
Toyota has issued a noncompliance safety recall on 460,000 vehicles, some of which are Lexus models, over a software error that can cause the Vehicle Stability Control system (VSC) not to default to "on" the next time the car is started "under certain circumstances."
The recall is on some Toyota Venza, Mirai, RAV4 Hybrid, RAV4 Prime, Sienna HV, and Highlander HV models as well as Lexus LS500h, LX600, NX350h, and NX450h+ vehicles. The recall doesn't specify which model years but USA Today reports they are 2020-2022 models.
"Due to an incorrect programming of the Skid Control ECU software, the VSC will not return to the default ON setting at the next ignition cycle," Toyota spokesperson Aaron Fowles told USA Today. "Unless the precise operating input conditions are followed that will prevent the VSC from returning to the default ON setting at the next ignition cycle, the VSC will automatically return to the default VSC ON setting at any subsequent ignition cycle."
For all involved vehicles, Toyota and Lexus dealers will update the software of the Skid Control ECU free of charge to customers, according to the April 13 recall announcement from Toyota. The OEM said owners of the involved vehicles will be notified by mid-June.
"ESC is a critical safety feature that can keep a car from sliding out of control in a sharp turn," Consumer Reports states in an article about the recall. "It can also avoid the types of crashes where vehicles are likely to roll over.
"On all cars, if a vehicle's ESC is turned off, you may see a steady warning light on your dashboard that looks like a car with two squiggly lines coming from the tires. (This light may also briefly illuminate when the ESC feature is actively keeping the car from skidding.) It may have the word 'OFF' underneath it, or in Toyota and Lexus models it could say 'VSC.' That last one stands for 'vehicle stability control,' which is what Toyota calls ESC. You should be driving with ESC on, so if you see one of these lights, check your owners' manual to learn how to turn ESC back on again (it's usually by pushing a button with a similar logo.)"
Owners and repairers can use a car's VIN or license plate information to see if it's involved in a safety recall at Toyota.com/recall. Recalls can also be looked up by VIN or year, make and model at nhtsa.gov/recalls. This particular recall is not yet listed by the National Highway Traffic Safety Administration (NHTSA).
Another OEM recently ran into programming issues as well, but only in a specified market. Bleeping Computer reported that owners of Mazda model year 2014-2017 vehicles have reported "their HD radio receivers crashed when connecting to a local radio station."
"The radio and its display, bluetooth capabilities, built-in maps, and digital clocks were all fried," the article states.
The Seattle Times reported in February that when motorists in the Seattle area tuned into NPR station KUOW, 94.9 on the FM dial, the signal the station sent "fried" a major component, leaving the radios only capable of playing that station.
Mazda told The Register, "Between 1/24-1/31, a radio station in the Seattle area sent image files with no extension (e.g., missing .jpeg or .gif), which caused an issue on some 2014-2017 Mazda vehicles with older software. Mazda North American Operations (MNAO) has distributed service alerts advising dealers of the issue.
"While dealers are currently experiencing parts delays due to shipping constraints, MNAO will support impacted customers with replacement parts. These customers should contact their local Mazda dealer who can submit a goodwill request to the Mazda Warranty department on their behalf, order the parts, and schedule a free repair when the parts arrive."
IMAGES
Featured image credit: Toyota USA
Share This: